Hello
I had to do a full face look and this look accommodates the colors that are absolutely my favorites now. As you know I'm such a girly girl and that only states that pink is my favorite color but unfortunately blue has replaced it in first place and then the beautiful purple follows.
Today I finally received after almost a month and more my Graftobian cream foundation. Makeupmania.com was on back order and gosh I was so anticipating this product more than anything else that I had ordered from them. Well finally!! I had to give it a try and I am so far loving it based on coverage (
Thanks Vixxan
). I will be doing a thorough review after a week or more of trying this. My only disadvantage so far is the smell, it has a smell I'm not too fond of, further details will come on that in the review.
My face has half Graftobian HD and half Revlon PhotoReady (
review coming soon
). Both seem to have the same staying power and coverage. If you can tell the difference from the pictures let me know. But I'll keep you wondering until the end which side is Graftobian HD or PhotoReady.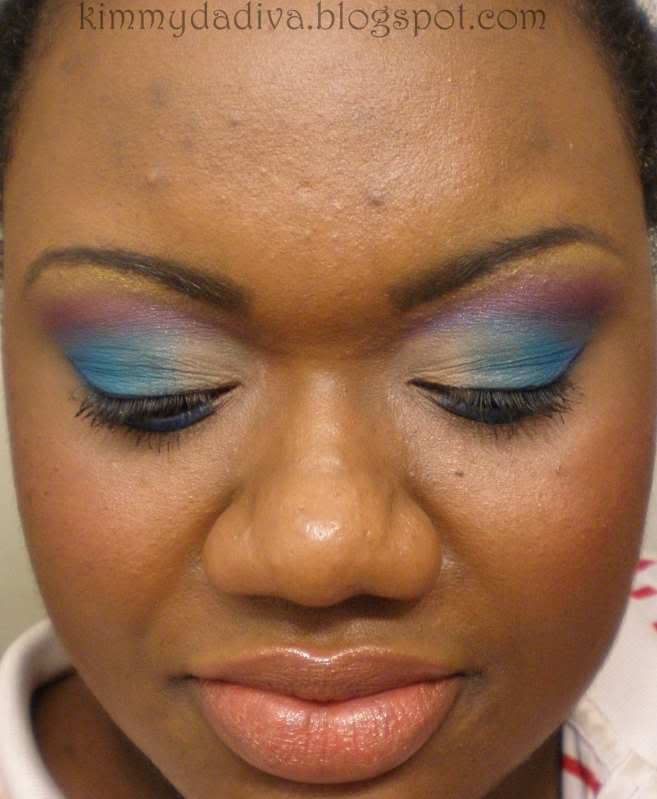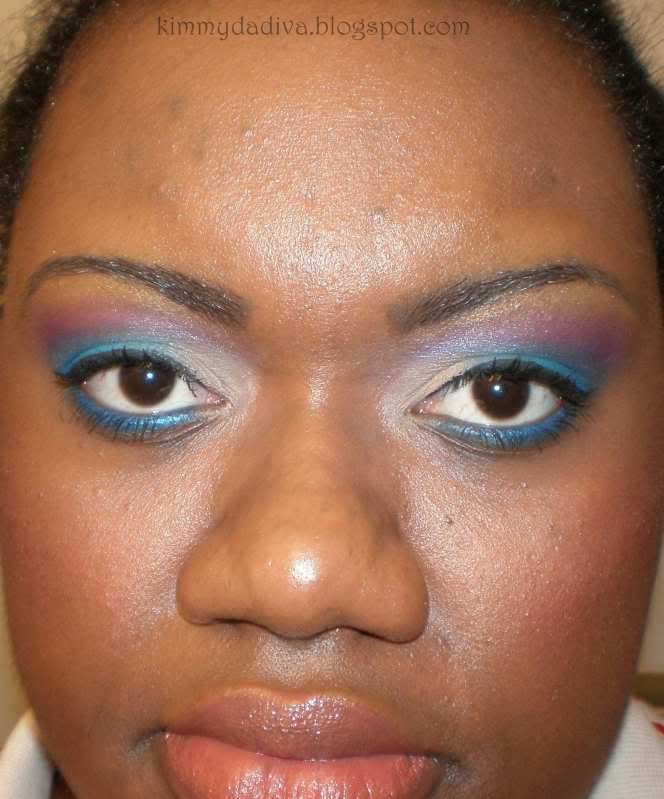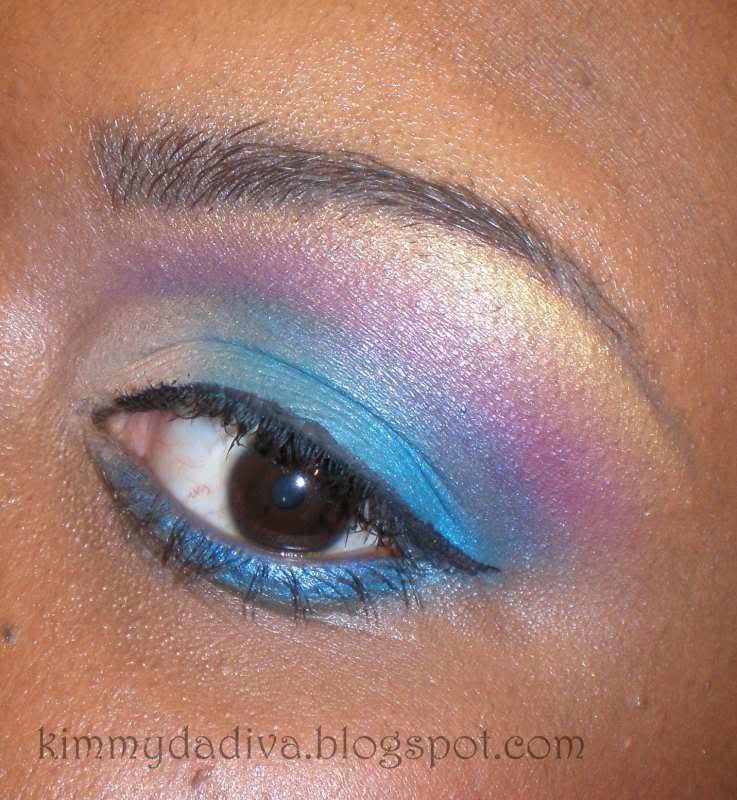 Let break down the products used in this Face of the Day
Products used:
FACE
1/2 Face: Graftobian HD cream f/d: Warm Umber
&
Revlon PhotoReady f/d: Cappuccino
Black Radiance concealer
(under eye)
N.Y.C Translucent powder
E.L.F. blush: Flushed
HIP duo e/s: Foxy (
dark side to contour & light side to highlight
)
EYES
Black Radiance concealer
(primer)
NYX Jumbo pencil: Milk
(base)
Sally's Girl e/s: Caramel
(inner 1/3)
Milani e/s: Atlantis
(middle 1/3)
TKB Trading Blueberry Pop
(Outer 1/3 & Bottom lash line)
Color Workshop e/s: plum brown color
(crease)
MAC e/s: Creme De Violet
(brow bone)
HIP Flamboyant duo e/s: golden color
(highlight)
NYC liquid liner
Eyeliner pencil: blue
mascara
LIPS
Rimmel l/s: Kabash
H.I.P. l/g: Fashionista (
light color
)
Now for the answer:

Your

left side is Graftobian HD and the right Revlon PhotoReady...did you guess correct or you didn't see any difference?
Be fabulous!