Hello,
Hi dear bloggers,
HAPPY NEW YEAR!!!!!!
.....I know you are all wondering where has she been. First post of 2010 and her with a FOTD. I haven't been doing much makeup lately due to the situation with my face breaking out from Walgreens moisturizer (sad). But don't worry, nothing can get a sista down. I have so much in store for 2010 and tons of
reviews, looks, swatches, fashion (

yes I was lacking in 2009

) and even nail art
.
Here is a look I did Wednesday and had to share. I recently got some goodies from CVS in their 75% off. That will be another post. So unto the look.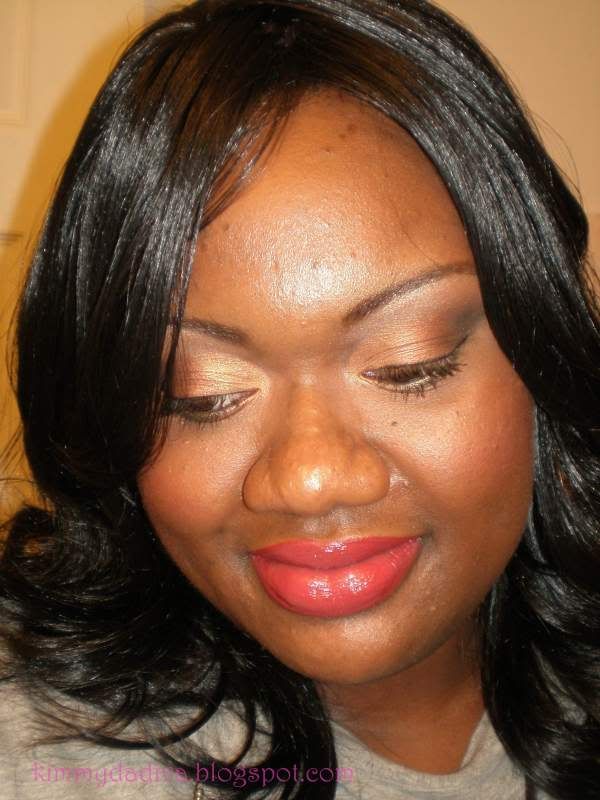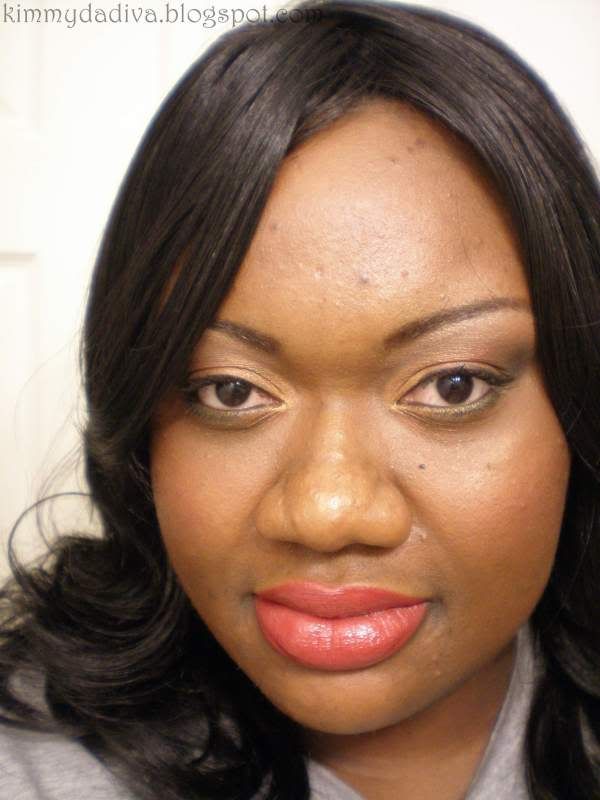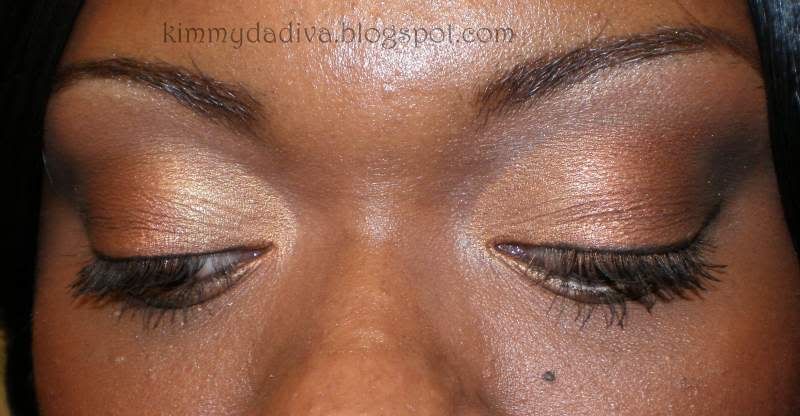 FACE
Revlon Beyond Naturals primer
Revlon Colorstay f/d- Caramel (
change color in winter
)
15 Concealer palette
Black Radiance powder- Rich Mahogany
Maybelline Mineral blush- Fresh plum
EYES
L'Oreal Hip paint: Secretive
Sally's Girl e/s: Copper (
inner1/3
)
Milani quad: Sedona Sunset (
cranberry color
)
Milani quad: Earthly Delights (
shimmer green
)
NYX e/s Black (
deepen green color
)
Sally's Girl e/s: Chocolate & Caramel (
blend in crease
)
Sally's Girl e/s: Champagne (
highlight
)
Sleek Jewels quad: green (
bottom lash line
)
L'Oreal Telescopic liquid liner
mascara
LIPS
Lynette lip liner: Wine
Revlon Matte l/s: Fabulous Fig
L'Oreal HIP Color Presso: Fashionista (red color)
Be fabulous!!