Hello Lovelies,
I came across this brand on the famous Instagram. I was intrigued by the intensity of the lip stain colors and had to give them a try. I decided I would buy five out the eight colors. The others colors not seen here are a red, blue and black color. However, these that I will swatch for you are the ones that stood out to me, especially the deep rich purple.
The packaging is basic with an anime red head green lady on it and on the other side the name of each color is in a dripping bold font.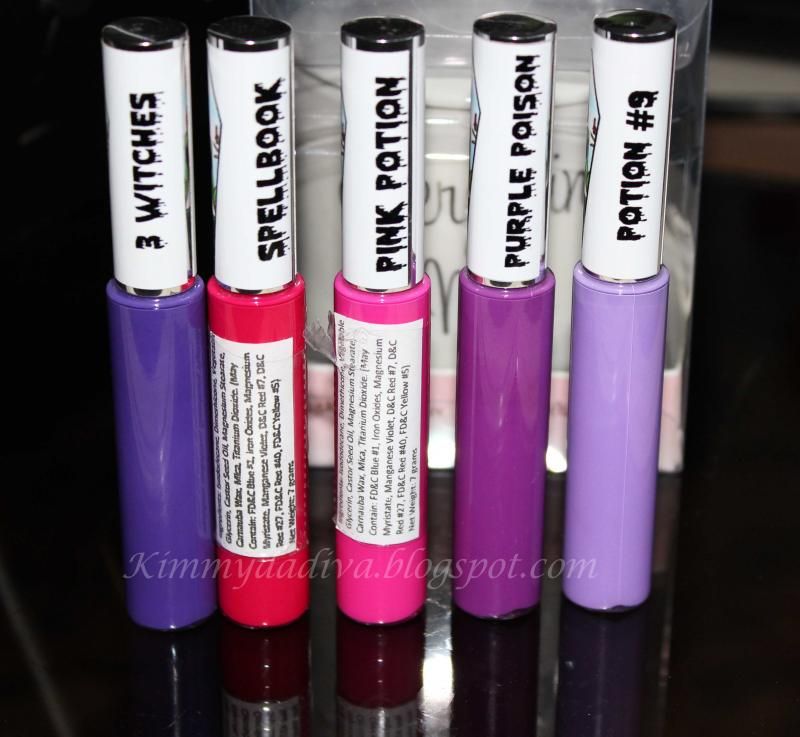 All lip stain came sealed in with a small paper ingredient attached, once you remove the seal the ingredients went with it. I tried to remove just the upper seal section to leave the ingredients on a few of them.
L-R: 3 Witches ::: Spellbook ::: Pink Potion ::: Purple Poison ::: Potion #9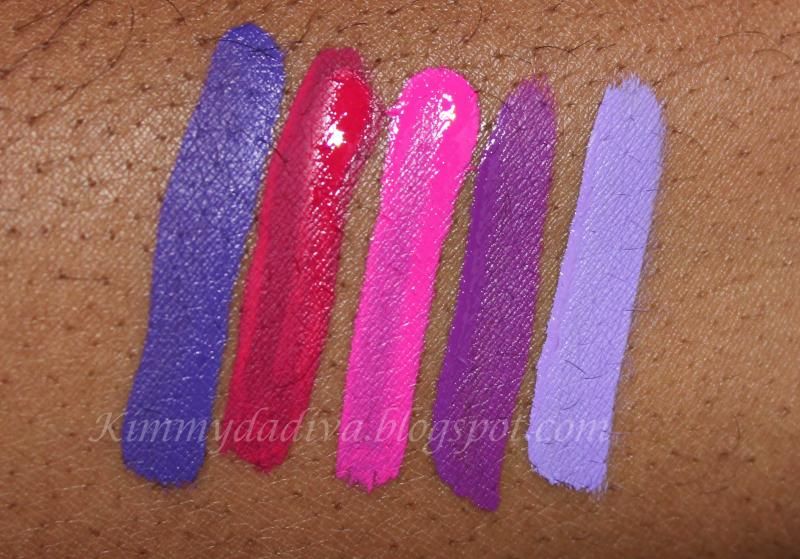 The lip stains are pigmented and when applied to the lips are not sticky but dry to a matte texture. I would suggest to apply to a pre-moisturized lips. I really prefer this brand texture over other lip stains I have owned and wore. It doesn't crack on my lips and it doesn't make my lips feel extra tight as Kat Von D lip stain do. These lip stains do stain like crazy though, I removed it with makeup remover and my lips were a red shade stain.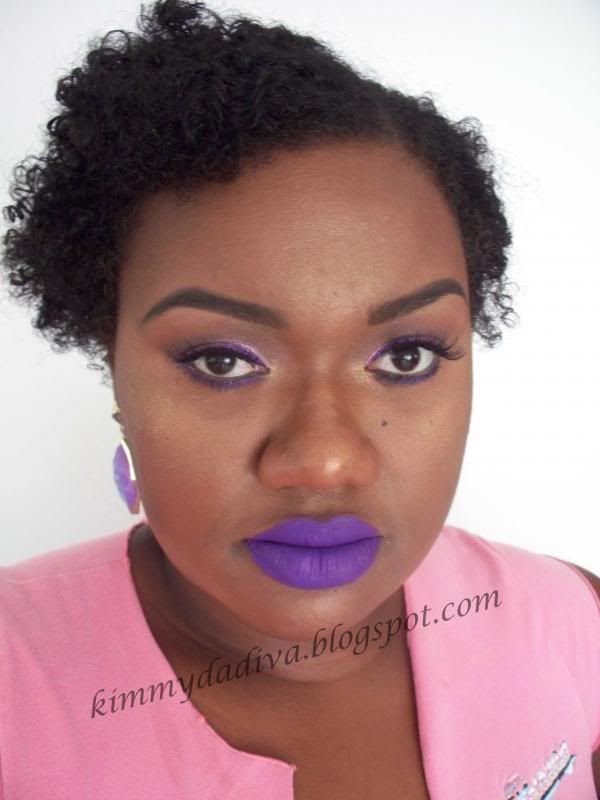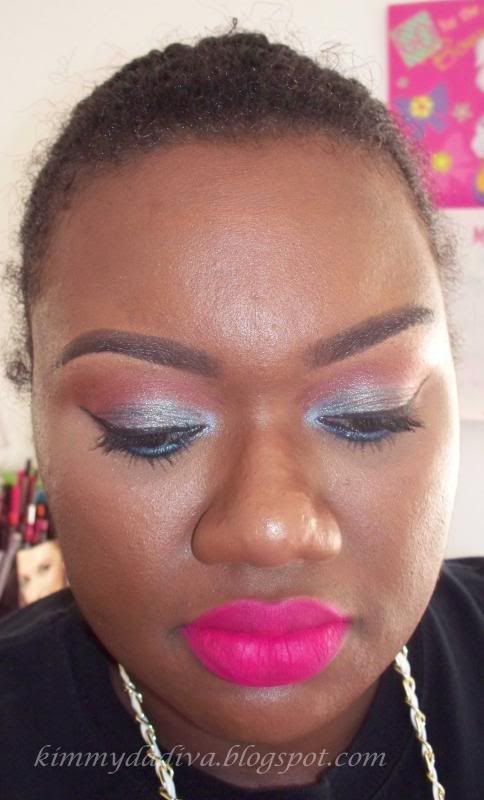 To purchase these go to PrettyZombie Cosmetics.com
Note: I am in no way affiliated with this brand or compensated for this review. All items were purchased by me with my funds.