Pictures overload...lol
Hello Lovelies,
If you know me by now, you'll know your girl has a thing for purple. I am always drawn to wearing some form of purple makeup in my looks. Today I wasn't planning on incorporating purple color in this look, but it just so happens my hands had to grab onto a purple eyeshadow. In this look another PrettyZombie Cosmetics lip stain as I call them will be featured. I am absolutely in love with these lip stains, they are affordable and pigmented for the price and comparable to Kat Von D lip stains but more so not as drying as them.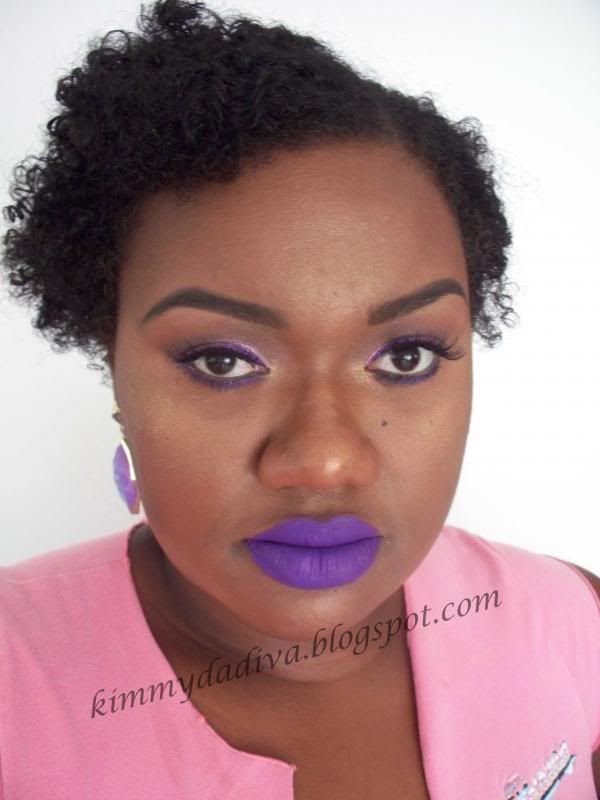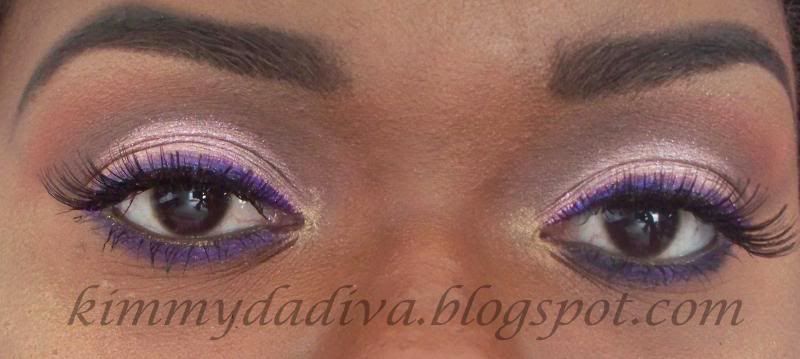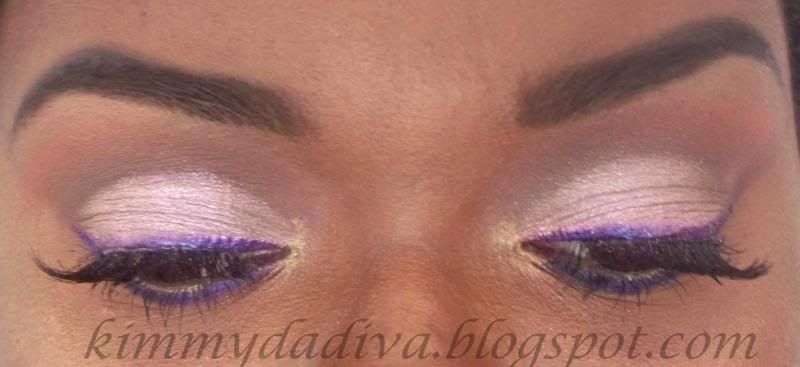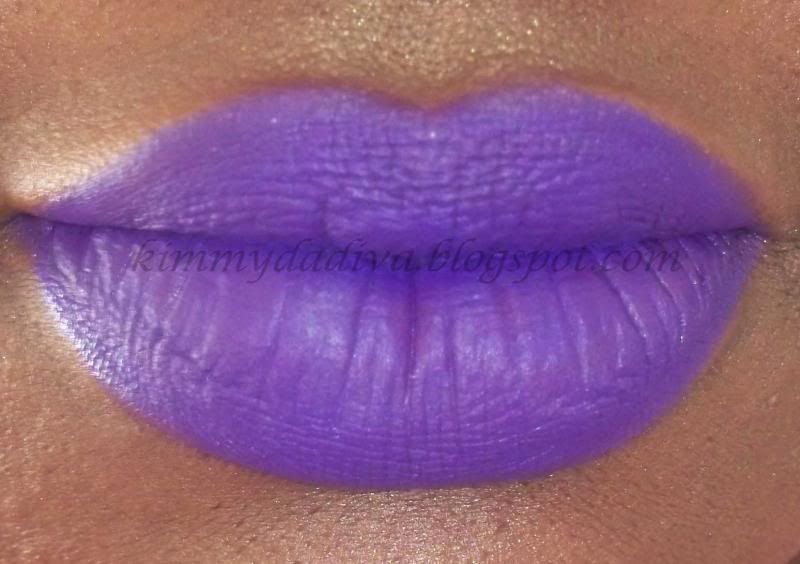 Products Used
FACE
Ruby Kisses No More Blemish f/d: Cognac mixed with Ruby Kisses All Over Glow cream: Golden Goddess
Ruby Kisses 3d Face creator: Level 13; light color (
under eye concealer
)
L.A. Colors loose powder: Medium (
set under eye concealer
)
City Color mineral powder: Mocha
NYX Love In Rio: Moonlit Skinny Dip trio; dark color (
contour
)
City Color mousse eyeshadow: White Gold (
highlight
)
Milani blush: Coral Cove
EYES
Kleancolor eye primer
L'Oreal HIP cream paint: Secretive (
lid base
)
Too Faced Chocolate Bar palette:
Semi Sweet (

crease

)
Milk Chocolate (

crease

)
Salted Caramel (

inner crease

)
Marzipan (

lid

)
Milani blush: Coral Cove (
upper crease
)
MAC e/s: One To Watch (
highlight
)
TKB Trading mica: Cresent Crimson (
lid
)
Jordana eyeliner: Purple Fusion (
bottom lash line base
)
Wet n Wild Fergie: Purple Drank; middle color (
bottom lash line
)
Ruby Kisses eyeliner: Metallic Gold (
waterline
)
City Color mousse eyeshadow: White Gold (
tear duct
)
Milani UltraFine liquid liner: Prismatic Purple (
lid liner
)
Kara lashes: #48
Rimmel mascara
LIPS
Nicka K l/l: Royal Purple
Pretty Zombie Cosmetics l/s: 3 Witches
I added Milani Cosmetics 3d Glitz: Fashion Diva gloss over the Pretty Zombie Cosmetics lip stain !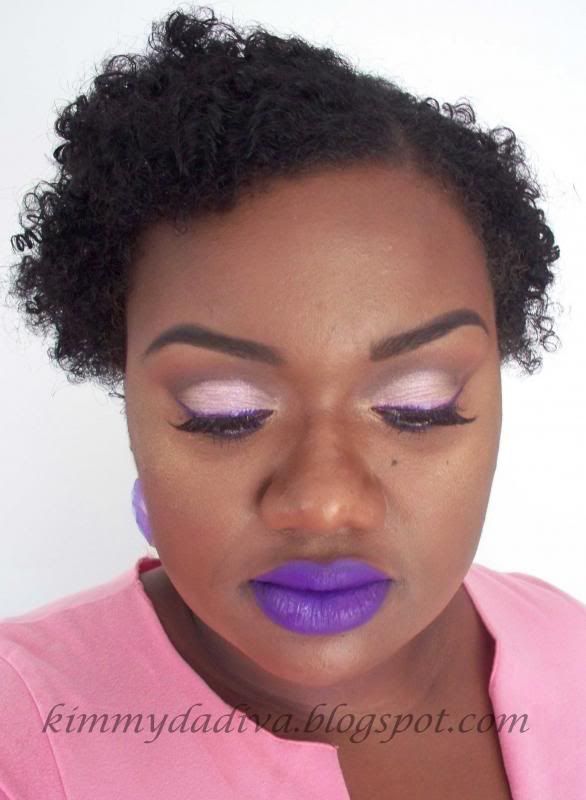 Of course I wouldn't be Kimmy Da Diva without giving you a change of lip color. I opted for something more toned down to show you how changing a lip color can make a whole makeup look completely revamped.

Wearing Milani lipstick in PlumRose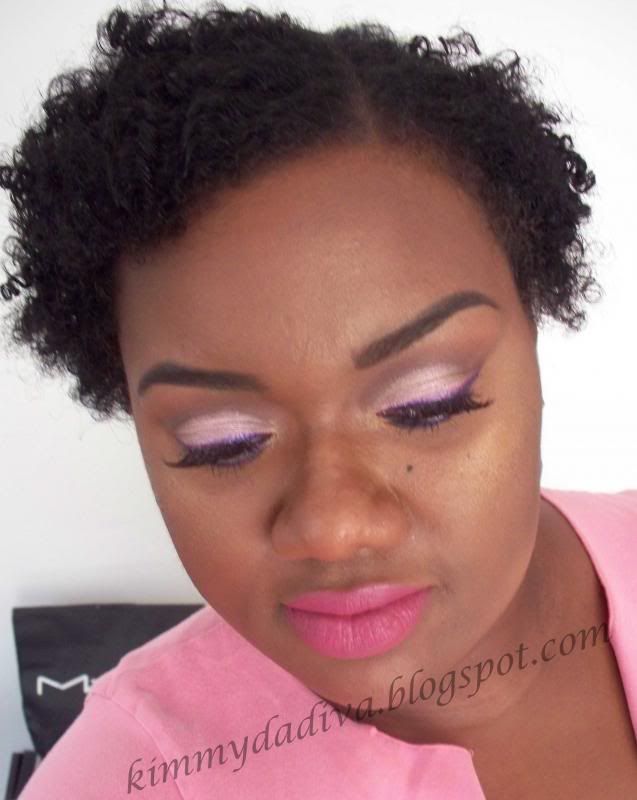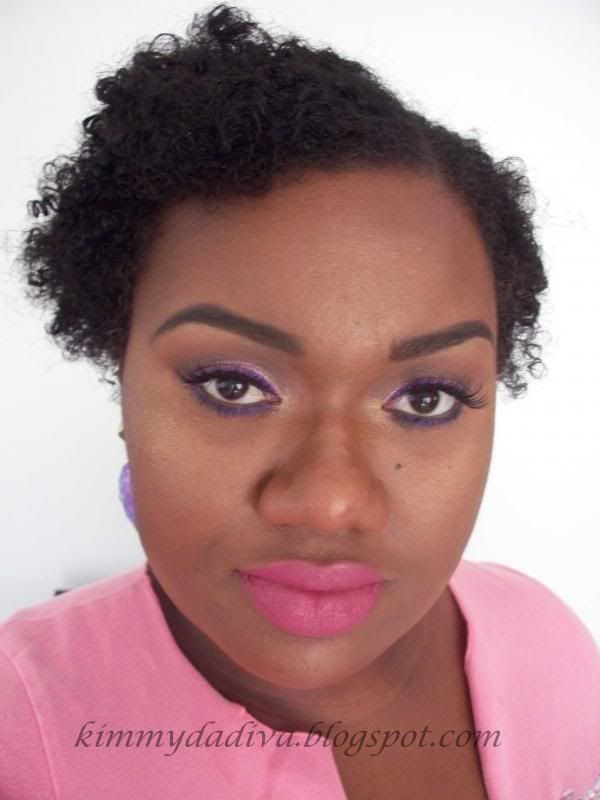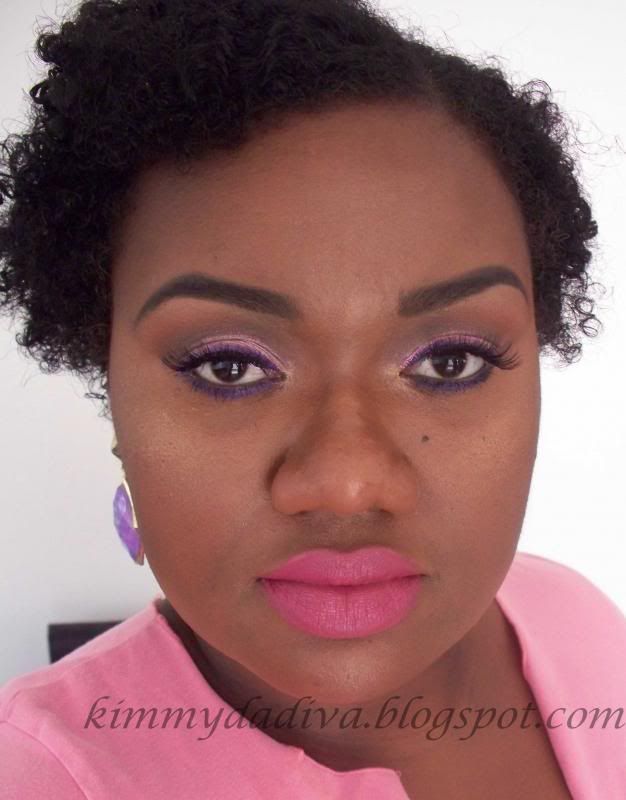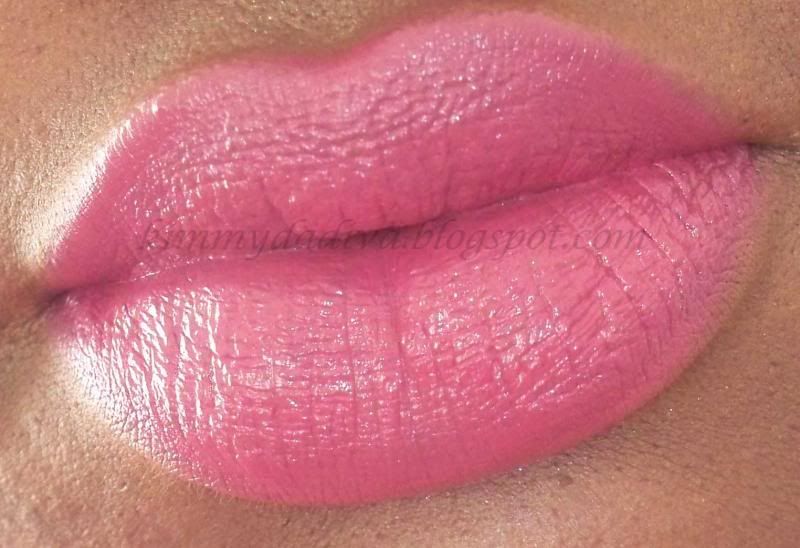 Feel good, do good and everything will be great!!