Hello Lovelies,
I wanted to do a smokey eye but I realized I haven't done a gray shimmer smokey eye. So here is my look for today!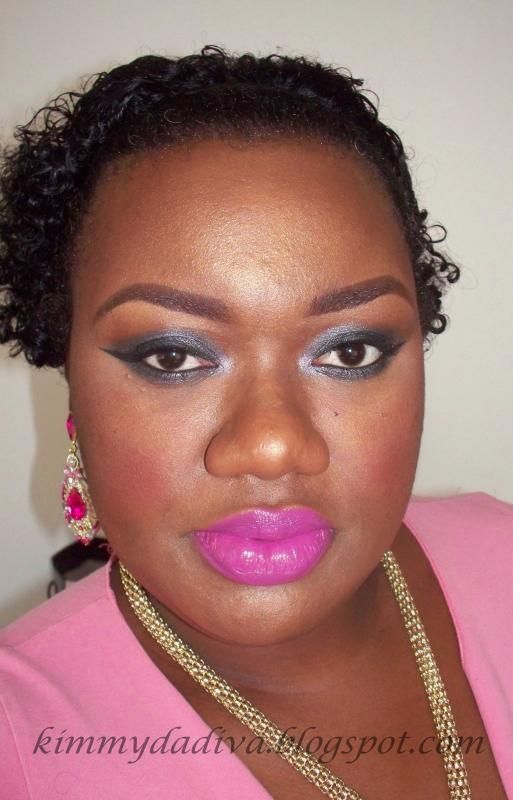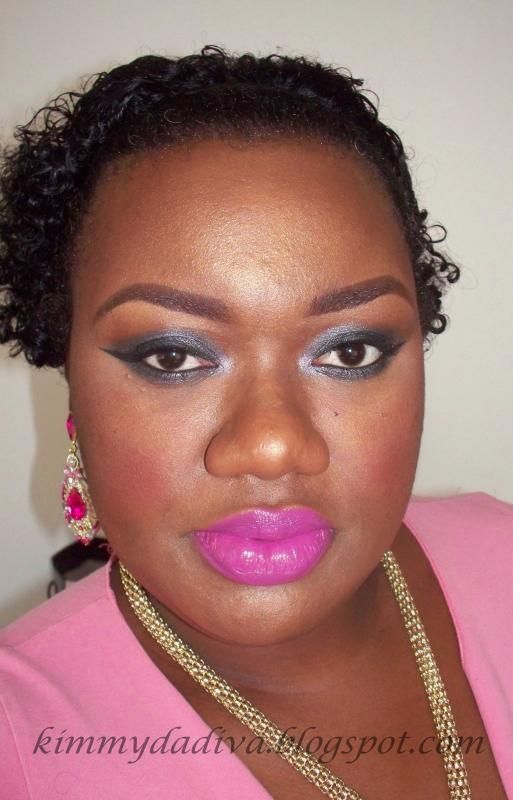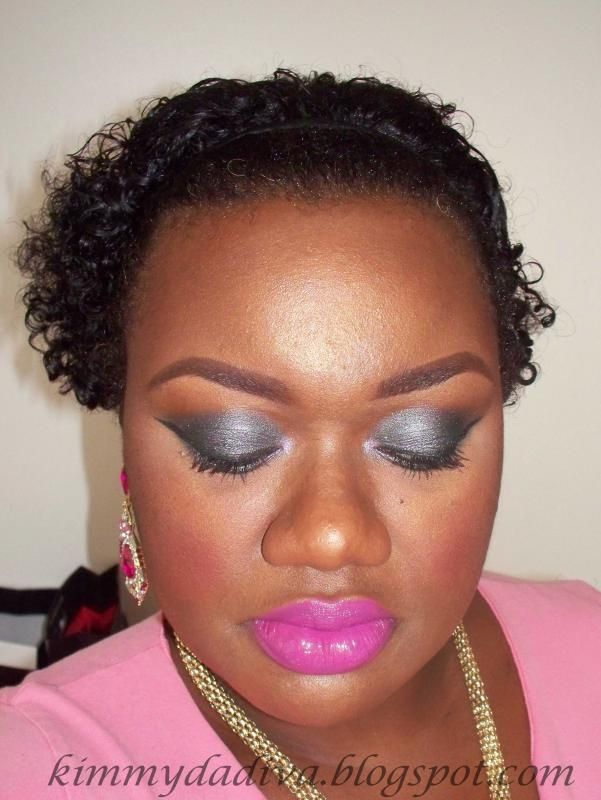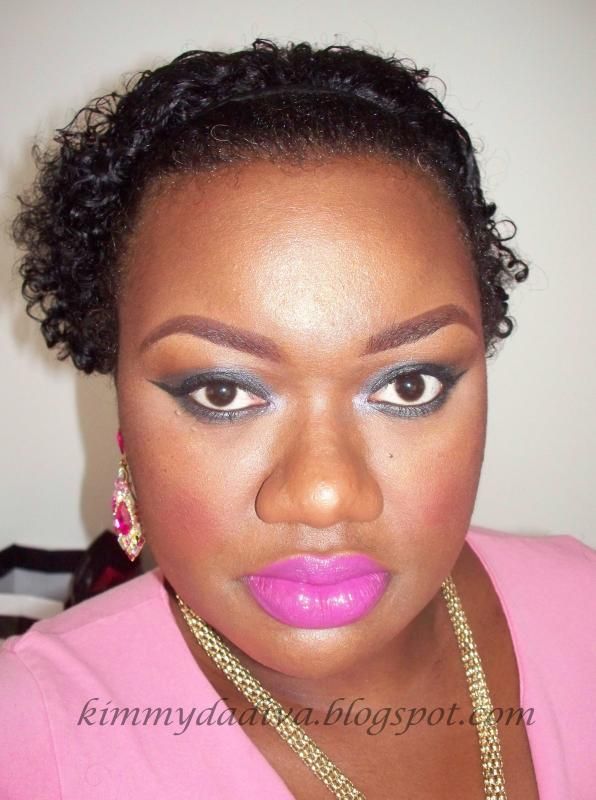 Products Used
FACE
Black Radiance cream to powder: Brown Sugar
Covergirl Queen powder: Medium Deep
ELF Cover Everything Concealer: Tan (
under eye concealer
)
NYC Translucent powder (
set under eye concealer
)
NYX Love In Rio trio e/s: Moonlit Skinny Dip; dark color & Covergirl Queen bronzer: Ebony Bronze (
contour
)
Love 365 California collection: Luna (
highlight
)
Black Radiance blush: Plum Sorbet
EYES
Kleancolor primer
Maybelline Color Tattoo: Stroke of Midnight (
lid base
)
Rimmel Scandal Eyes Jumbo pencil: Guilty Grey (
bottom lash line base
)
40 color wet e/s palette: shimmer dark gray color (
lid
) & shimmer lavender color (
tearduct
)
MAC e/s: Saddle (
above crease
)
ELF Smoky Edition Encyclopedia: r2 c1 & r2 c4 (
crease & bottom lash line
)
Revlon Diamond lust: Night Sky (
lid
)
Physician Formula Shimmer Strips eyeliner for Green Eyes: black color (
lid liner
)
Be a BombShell mascara
LIPS
JCat Beauty Wonder Lip Paint: Heartadicious & Ches Desire Cat
************
LIPS
Rimmel l/s: Alarm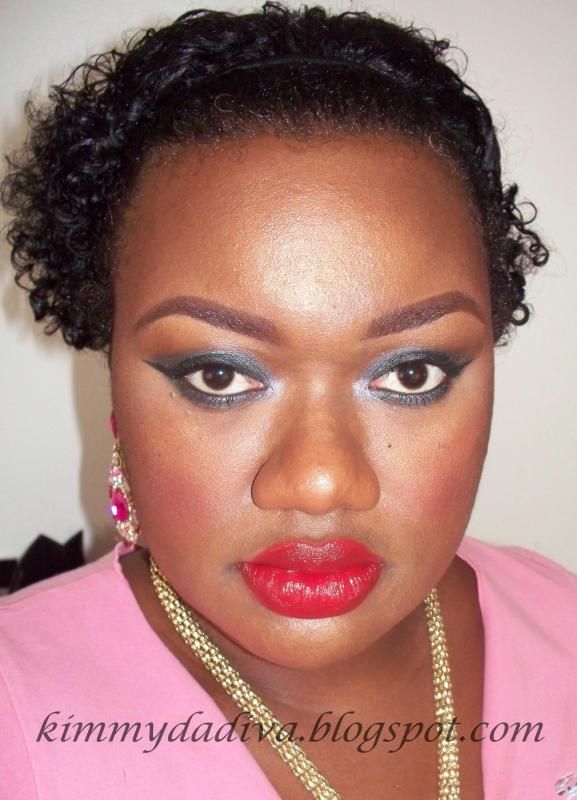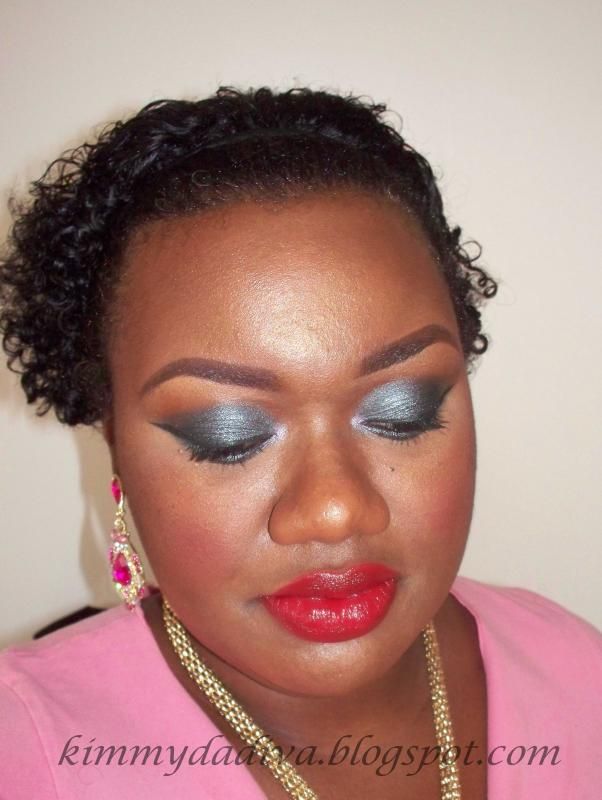 Hair
Beautiful textures leave-in conditioner
Water
Shea Moisture Curling Souffle
Feel good, do good & everything will be great!!