Hey lovelies,
Happy New year!!! 2013 came with some good, some adversities and setbacks, nonetheless, I have life, health and family, so I am grateful. Thank you to everyone for supporting my blog, it's not where I want it to be but I know I will get there. Making an effort to get it to the point I want it to be this year. If you all didn't know this is one of my safe haven, to just do makeup looks randomly even when 98% of the time I wipe it off after posting to my blog. However, I love to buy affordable makeup and make it work for me. Anyways, I didn't ring in the New Year at a party or club or sipping champagne. I was at work at that time, and I thought to myself why don't I make my last makeup of 2013 a bang and yes I did.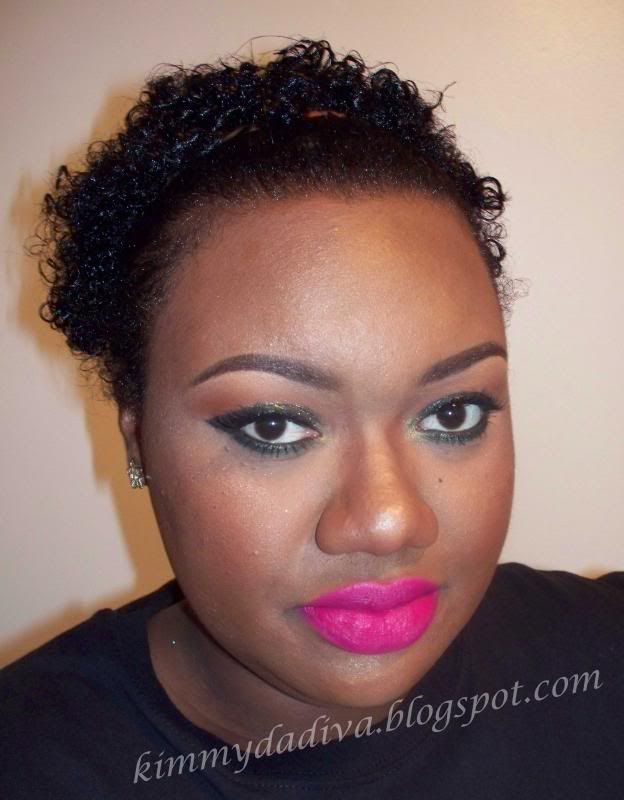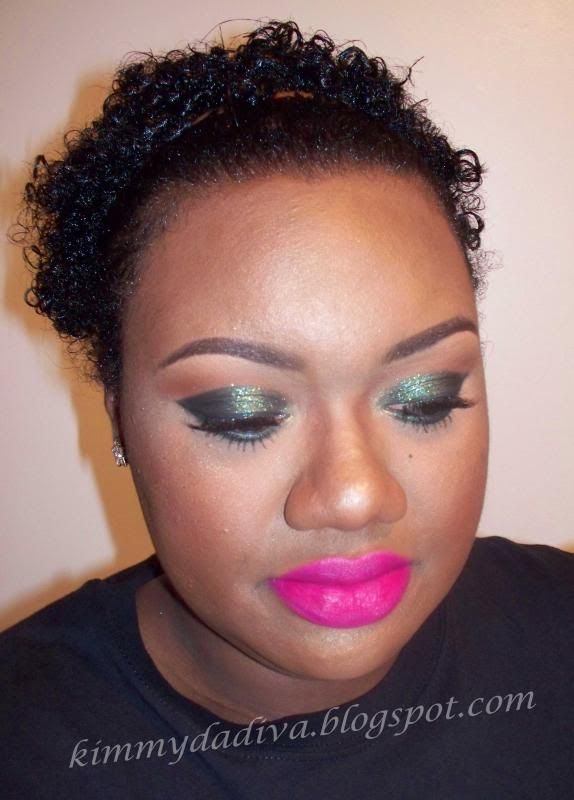 Products Used
FACE
MAC Studio Fix fluid f/d: NW47
Coastal Scents concealer: #7 (
under eye
)
Ben Nye Visage Banana powder (
set under eye concealer
)
MAC MSFN: Deep Dark
Ruby Kisses mineral powder: Ebony & Covergirl Queen bronzer: Ebony (
contour
)
MAC blush: Raizin
Sally Girl highlighter: Soft Light & ELF e/s trio color (
highlight
)
Ben Nye Mojave powder: Nutmeg & Translucent powder: Ebony
MAC Fix +
EYES
Urban Decay primer
Physician Formula Shimmer Strips for Green Eyes eyeliner: Black color (
winged base
)
Urban Decay MoonDust e/s: Zodiac
(
lid
)
NYX e/s: Black (
outer lid & outer bottom lash line
)
MAC e/s: Saddle, Brownscript (
crease
) || Prolongwear e/s: One To Watch (
highlight
)
Wet n Wild quad: Snow Spirit; r3 c1 (
bottom lash line
)
Milani Earthly Delights e/s quad: golden green color (
tear duct
)
Rimmel kohl eyeliner: Black (
waterline
)
NYC liquid eyeliner
La Charme D-Wispy lashes
Rimmel mascara
LIPS
Love My Lips l/l: Pink
MAC RiRi Holiday l/s: Pleasure Bomb
HAIR
Water
Motions Naturally Hair Curl Definer
Isn't that face BEAT!!!... Well no need to add glitter when the Urban Decay MoonDust did that, I absolutely love this eyeshadow.
Do good, feel good and life will be great!!!