Hello Lovelies,
I've been watching for the signs
Took a trip to clear my mind
And you're still so fine, oh my oh my....
Do you wanna roll with a good girl?...
Don't sleep when you know you got a good girl...
If you aren't a music lover then you missing out, yes Mrs. Carter definitely did her thing on this 'Beyonce' album. I especially love the videos, her style was impeccable in most of them. Her makeup looks were "her" looks, however I loved 'Mine' video makeup look out of all that I have seen. The colors from that look definitely intrigued me. Her is my inspired version of it.
Credit: Google/Mine Video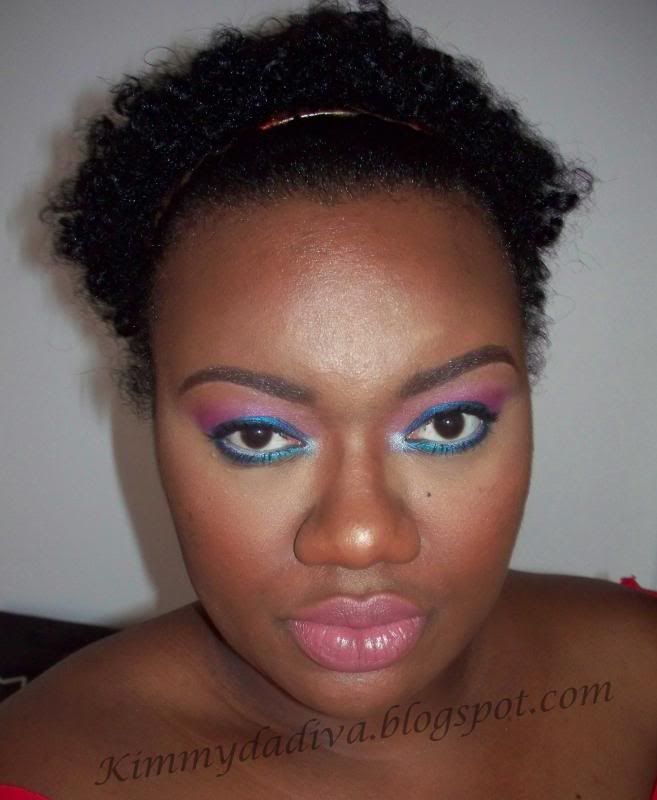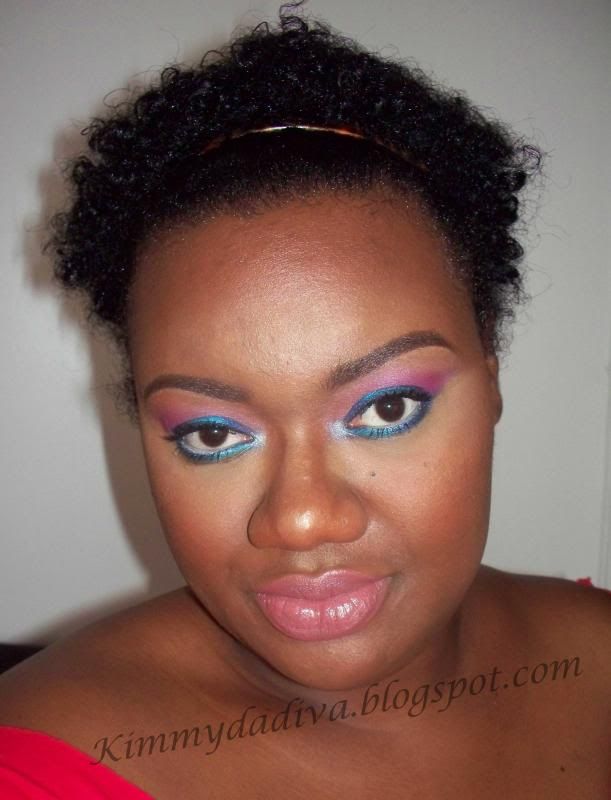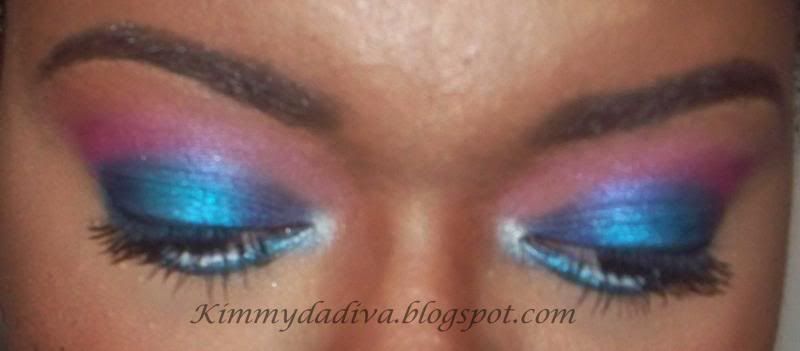 Products Used
FACE
Ruby Kisses No More Blemish f/d: Cognac
L.A. Girl Pro concealer: Fawn (
under eye
)
NYC Translucent powder (
set under eye concealer
)
Black Opal finishing powder: Dark
Black Radiance blush: Soft Honey
Covergirl Queen bronzer: Ebony & MAC e/s: Embark (
contour
)
ELF blush: Gotta Glow (
highlight
)
EYES
Wet n Wild cosmetics eye primer
MAC p/p: Painterly
L.A. Colors eyeliner: Turquoise (
bottom lash line base
)
Ruby Kisses luxe color e/s:
05 Teal Me Over (

middle lid & inner bottom lash line

)
16 Midnight Howling (

inner & outer lid, outer bottom lash line

)
07 My Lady & 09 Berry Mix (

crease

)
21 Basic of Bases (

tearduct

)
MAC e/s: Saddle (
blending color
)
28 neon color palette: Fuchsia Pink color (
crease
)
KleanColor Sugar Paint: Cocoa Icing; nude tan color (
highlight
)
Random concealer stick & Wet n Wild eyeliner: White (
waterline
)
NYC liquid eyeliner: Black
Rimmel mascara
LIPS
MAC RiRi Holiday Collection l/s: Bad Gal RiRi
Milani Haute Flash l/g: Quick Flash
Do good, feel good and life will be great!!