Hello lovelies,
I have been itching to use my TKB Trading pigments for a minute now. Here's my Face of the Day featuring their micas/pigments. However, I used a nail glitter that I purchased from Sally's Beauty Supply store and I am in awe at the texture, how smooth it was to apply as compared to some brand eye glitter. I will be purchasing more of these glitters in the future. Also in this look you may notice my lashes are green, no it's not from my eyeshadow, I went ahead with using Wet n Wild Color Up MegaVolume mascara in Olive Green which I am surprised worked in my favor. Enjoy this look.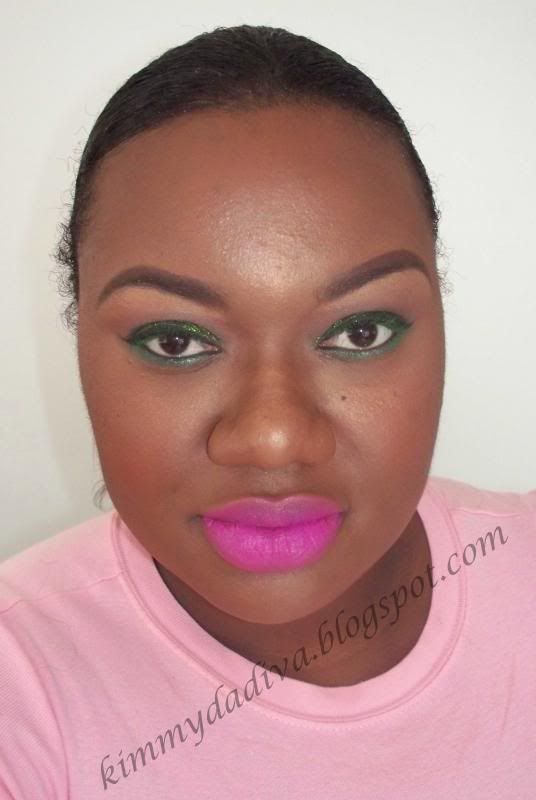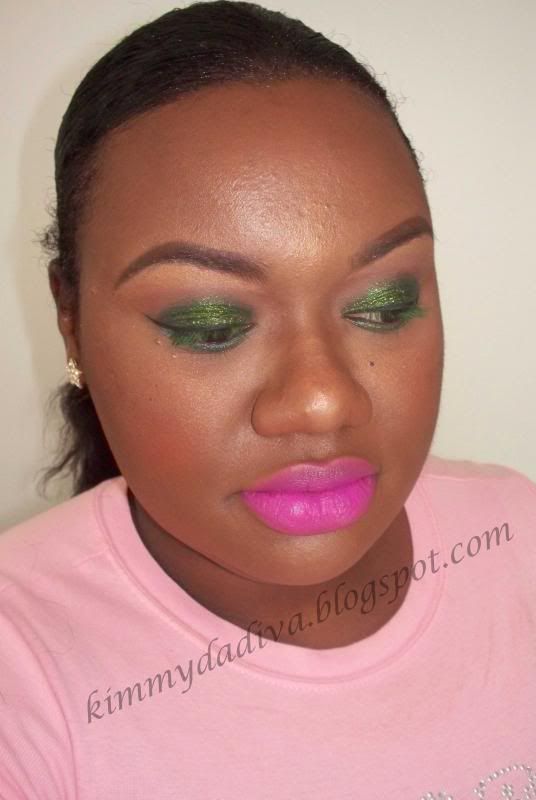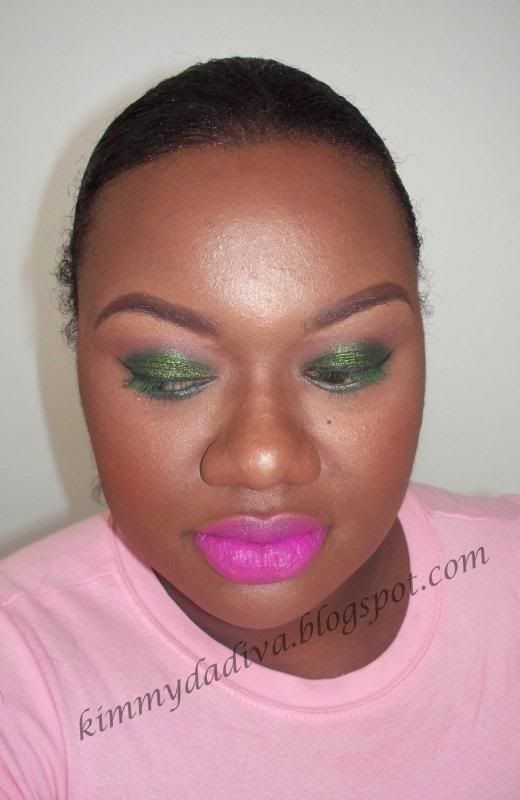 Products Used
FACE
Ruby Kisses No More Blemish f/d: Cognac
Revlon PhotoReady concealer: Deep (
under eye concealing
)
NYC Translucent powder (
set under eye concealer
)
Ruby Kisses mineral powder: Cognac
Black Radiance blush: Soft Honey
NYC duet e/s: Go To Boardway; dark brown color (
contour
)
Ruby Kisses All Over Glow powder: Bronze Glow (
highlight
)
EYES
Jordana eye primer
Revlon Smoky crayon: Steel Smoke (
lid base
)
Sally Girl e/s: Chocolate (
crease/ blending color
)
TKB Trading micas: Blackstar Green (
lid
), After Twilight (
bottom lashline
)
Wet n Wild bronzer: Tahitian Tan (
highlight
)
SuperNail Mother Nature Glitter #239850 (
lid
)
Physician Formula Shimmer Strips for Green Eyes; black color (
lid liner
)
Wet n Wild MegaVolume mascara in Olive Green
LIPS
NYX l/s: Shocking Pink
LIPS II
Nicka K l/l: Red
Maybelline Vivids l/s: On Fire Red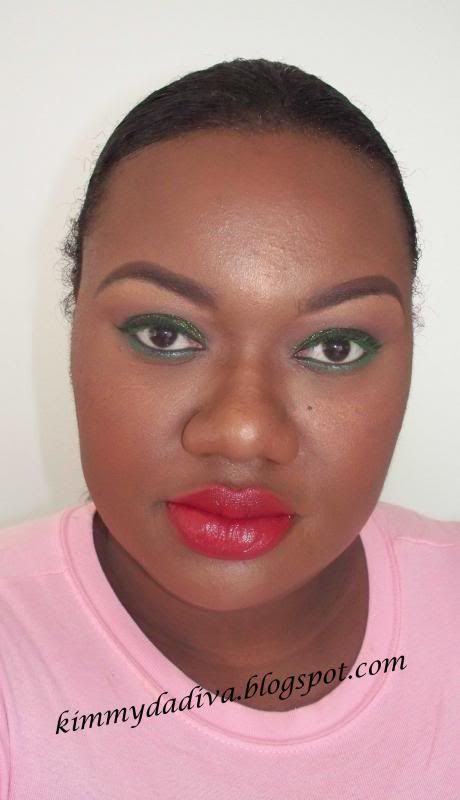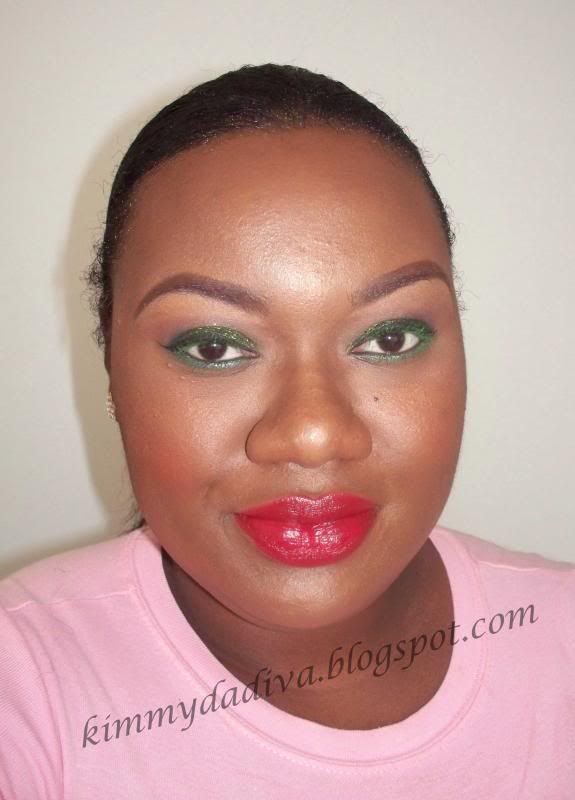 Be Fabulous & spread love!!