Hello Lovelies,
I am so impressed with these TKB Trading micas I have gotten couple months ago. These Micas are super intense and I have not even pressed then into eyeshadows yet. I prefer to spend on these individual sample baggies than on pigments from these other companies which sell the same micas from TKB Trading and stamp pigments on them. I've saved lots of money to even get more additional micas to try and use. For a sample baggie you get a long lasting amount that will fill a 5gram jar and leave more. So here is my Look Of The Day!!!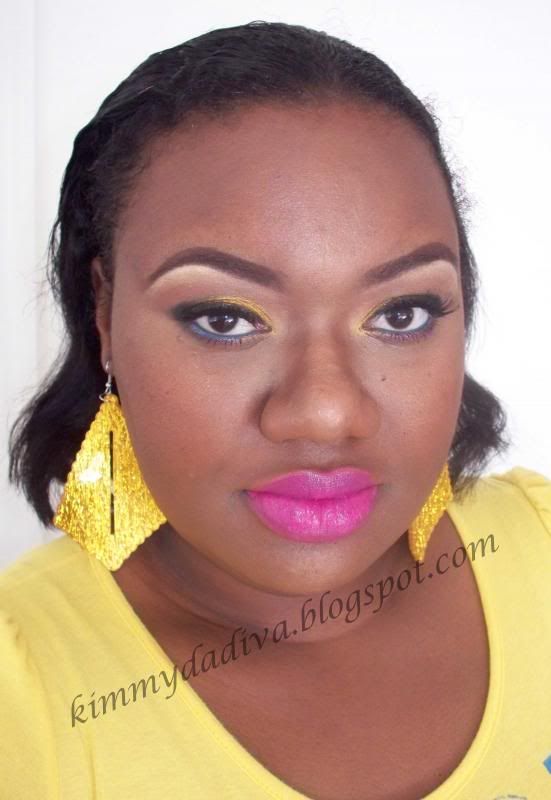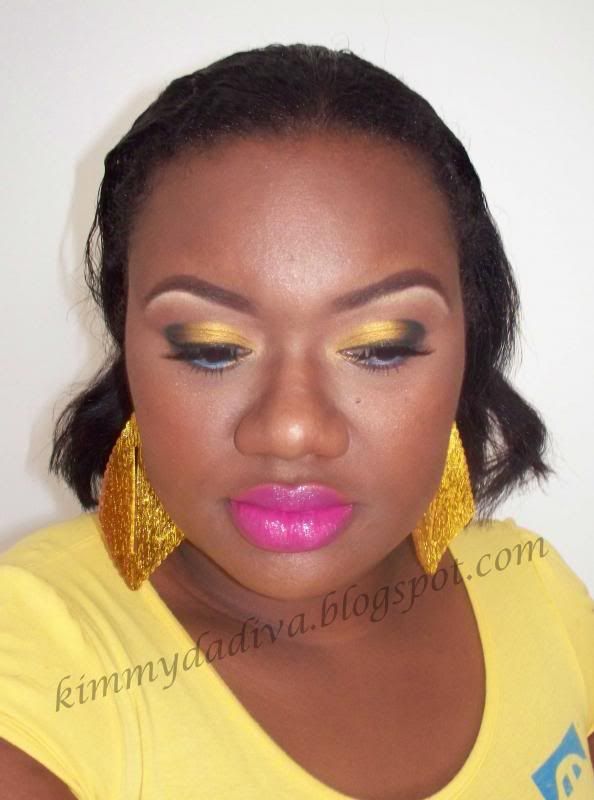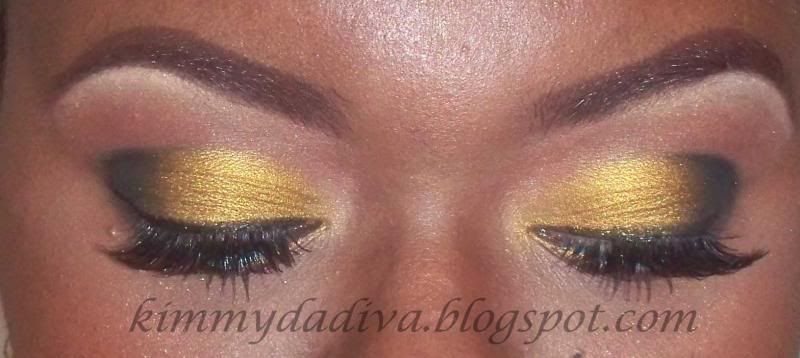 Products Used
FACE
Ruby Kisses No More Blemish f/d: Cognac
Ruby Kisses HD Set n' Forget powder: Rich
NYC duet e/s: Go To Boardway;
brown color
(
contour
)
Wet n Wild MegaGlo Illuminating powder: Starlight Bronze (
highlight
)
Black Radiance blush: Soft Honey
EYES
20 concealer palette
Maybelline 24hr Tattoo: Shady Shores (
base
)
TKB Trading mica: Crucible Gold
Sally Girl e/s: Chocolate (
crease
)
NYX e/s: Africa (
crease
), Black (
outer lid
) & Barely There (
highlight
)
ELF e/s: Aubergine (
bottom lashline
)
Urban Decay 24/7 eyeliner: Junkie (
waterline
)
Physician Formula eyeliner Shimmer Strips for Hazel Eyes; black with gold shimmer (
lid liner
)
La Charme lashes: #43
Rimmel Lash Accelerator mascara*
LIPS
Wet n Wild l/s: #511B Nouveau Pink
LIPS II
Wet n Wild lip stain: Red My Mind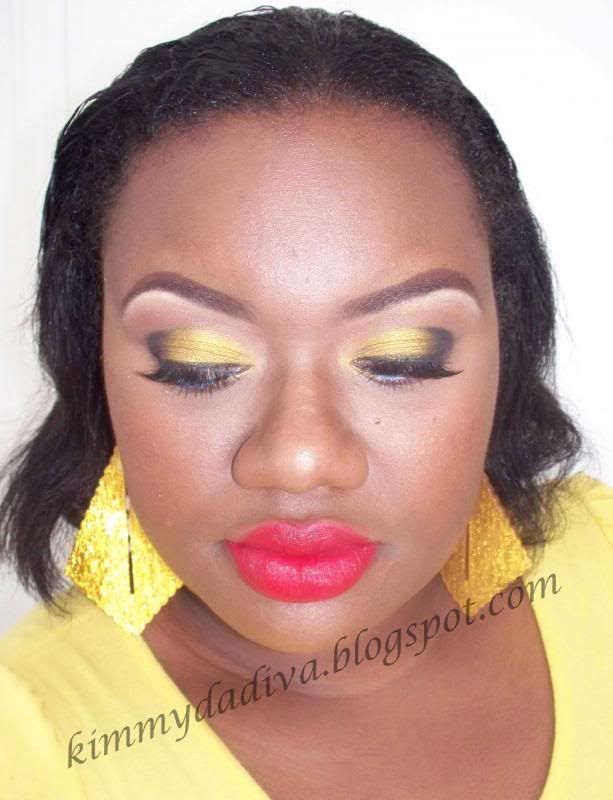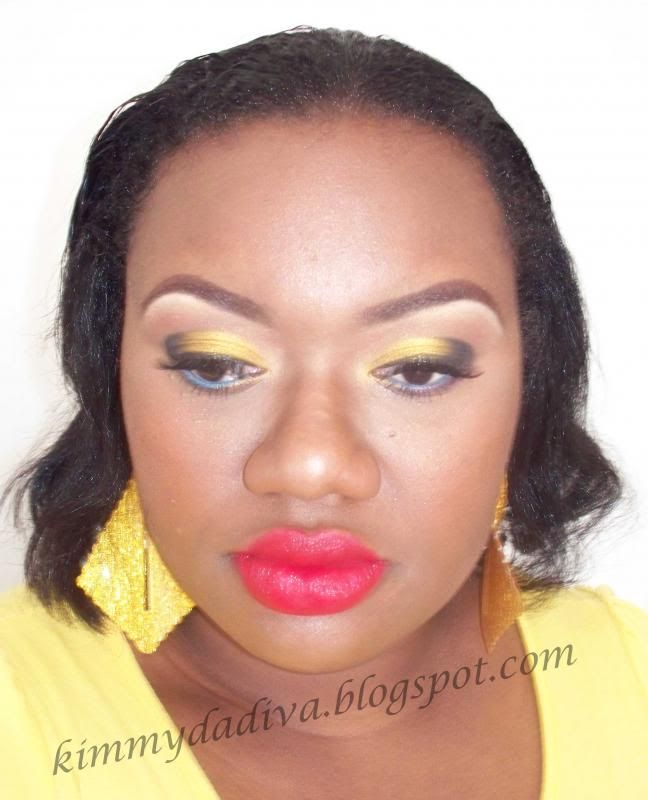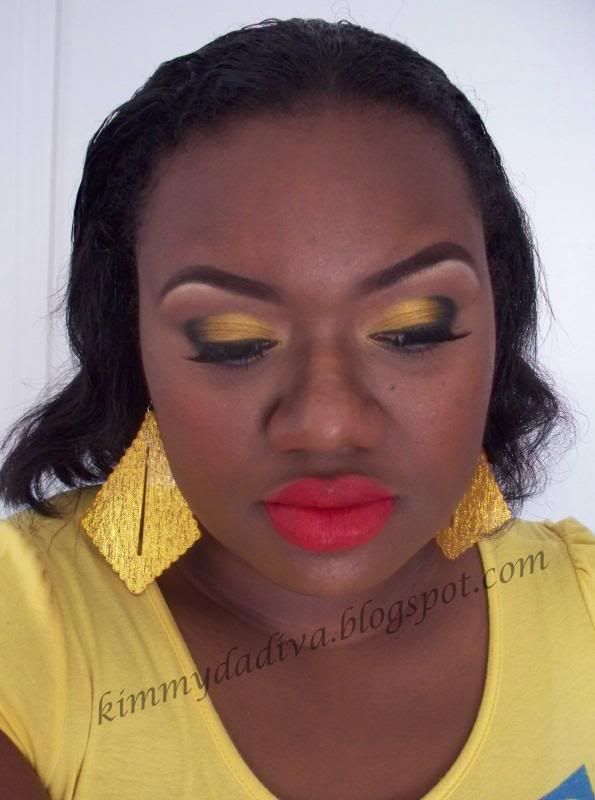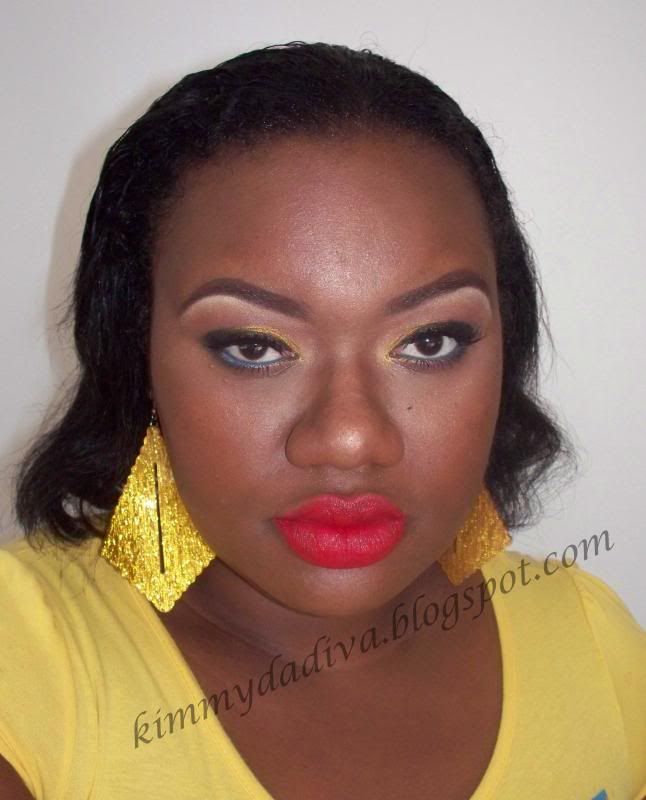 On this Wet n Wild lipstain right here, it's the worst product Wet n Wild has ever made. Like WTF!! It's so rubbery and it takes forever to dry, furthermore you cant even blot your lips together as if you do it will come off as rubber. The only good is, it's an intense color. Hey Wet n Wild cosmetics, get your ingredients right with this one.
Be Fabulous & spread love!!