Disclaimer: Products were solely purchased by me and if not will always be stated. My opinions always and will be 100% honest.
Hello Beauties,
If your not up-to-date with the music world, Imma update you.... Kelly Rowland recently released a new music video titled Kisses Down Low. Sexy aint it? well don't we all like our kisses down low :D
She featured about maybe six or seven different makeup looks in that one video and a few definitely was standing out to me. This color popping one was definitely a favorite by almost everyone over on IG and YT. Lots of people recreated this look and I had to join them in sharing my inspired version.
Screenshot from Kelly's video: Kisses Down Low
I recreated the bottom left look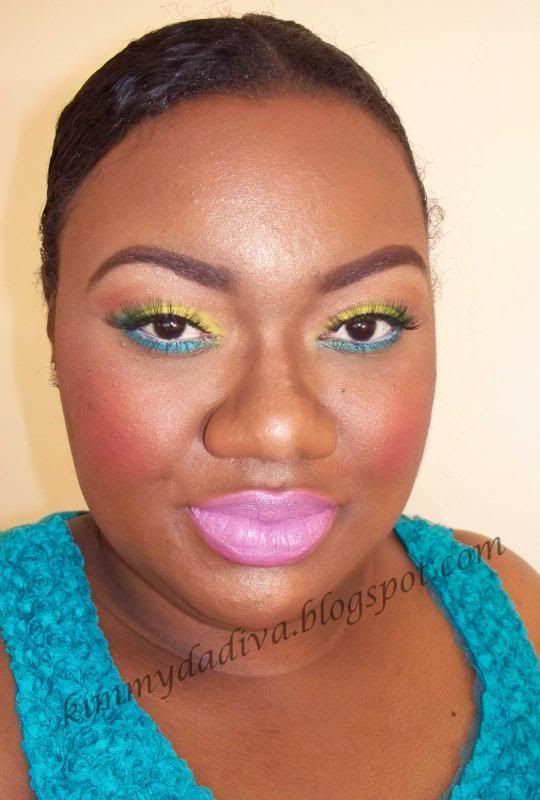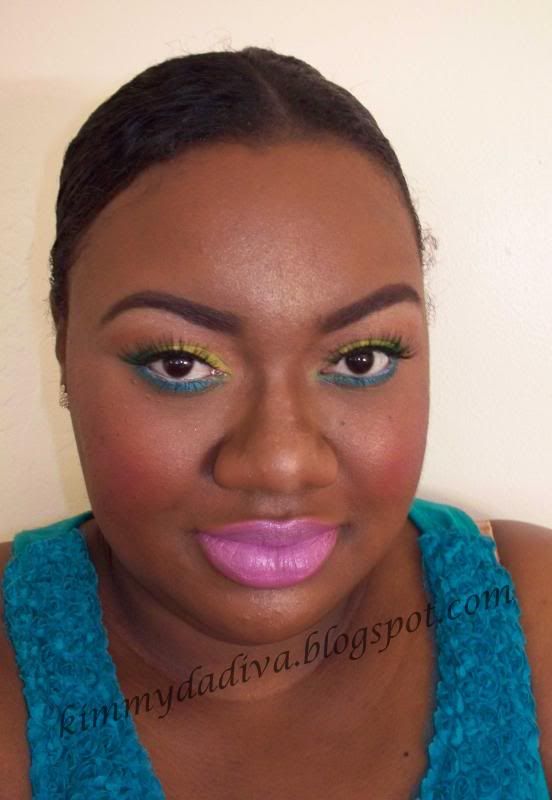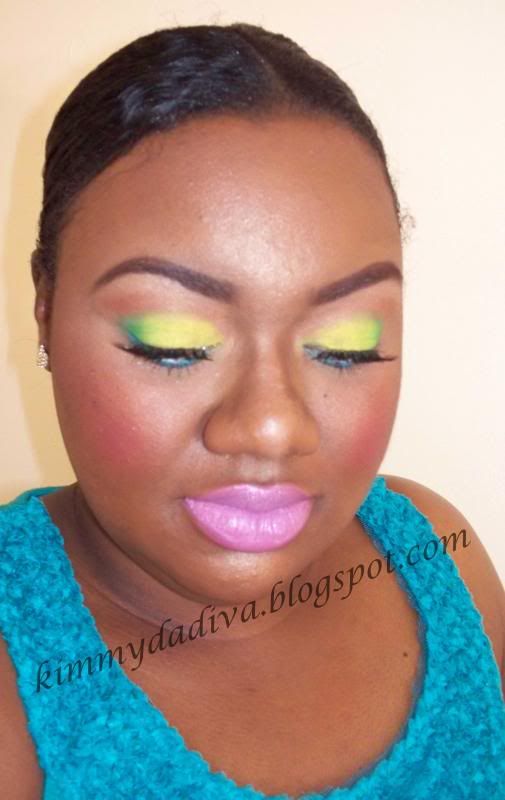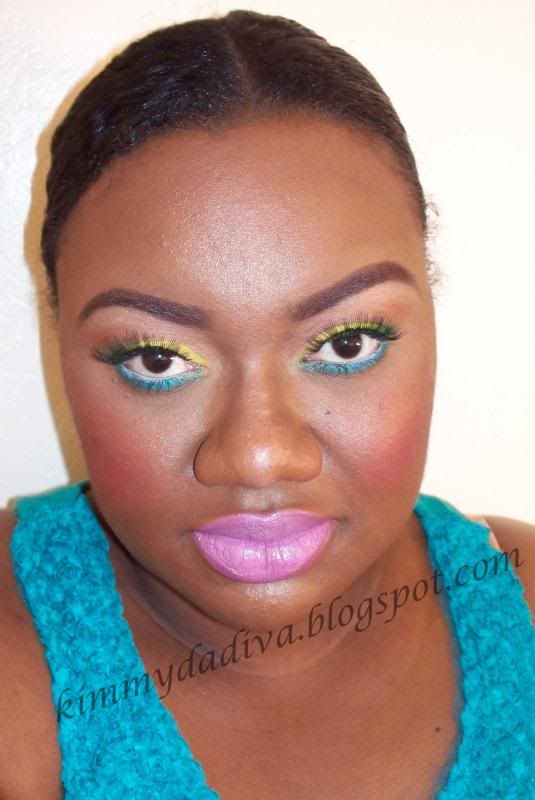 Product Used
FACE
Black Opal f/d stick: Beautiful Bronze (
conceal acne scar
)
Covergirl Queen 3n1 f/d: Rich Mink
Revlon PhotoReady concealer: Deep (
under eye concealer
)
NYC Translucent powder (
set under eye concealer
)
Ruby Kisses HD powder: Rich
NYC City Duet e/s: Go To Broadway; dark brown color (
contour
)
Sally Girl highlighter: Soft Light (
highlight
)
La Femme blush: Fuchsia
EYES
MAC p/p: Painterly
NYX Jumbo pencil: Milk (
base
)
Rimmel ScandalEyes Shadow pencil: Tempting Turquoise (
bottom lashline base
)
Absolute Perfect 18 colors palette:
Paparazzi
;
top 2nd color (

inner lid

)
top 3rd color (

middle lid

)
top 5th color (

outer lid

)
bottom 8th color (

bottom lashline

)
MAC pigment: Primary Yellow (
inner lid
)
Absolute Perfect 18 colors palette:
Eclipse
; bottom 2nd & 3rd colors (
crease
)
NYC City Duet e/s: Go To Boardway; light tan color (
highlight
)
La Charme lashes: #415
Random concealer and Jordana eyeliner: White (waterline)
Maybelline Falsies mascara
LIPS
Jordana l/l: Silver Lilac
MAC l/s: Viva Glam Nicki 2
LIP #2
Wet n Wild Fergie l/s: V.I. Pink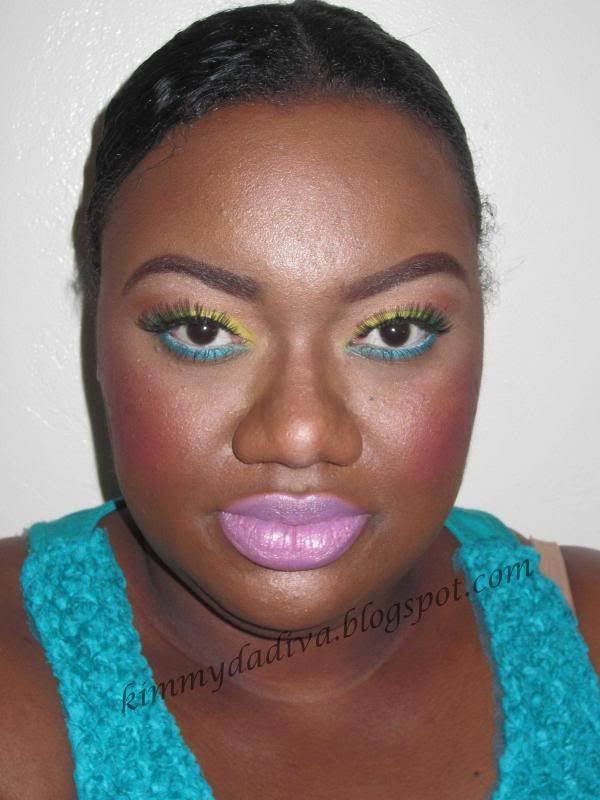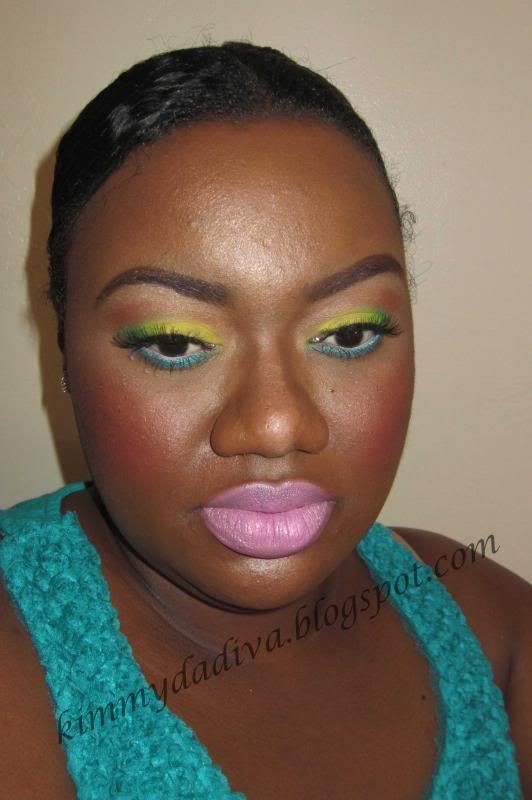 Will be recreating two more looks done in Kelly's video, so look out for those.
Be Fabulous and spread Love!!!