Hello Beauties,
I've realized that I have showcased neutrals looks, colorful looks and soft makeup looks but I haven't done a Runway trend look. Nevertheless, today's makeup look is a 'Runway trend', do you know of the raccoon eyes?!!! ... Well, many of the runway models rock this punk rock makeup look for the edgy fashion shows, with this Face of the Day I am gonna share a wearable version of this trend that will definitely be fun to rock n party. Rock on!!!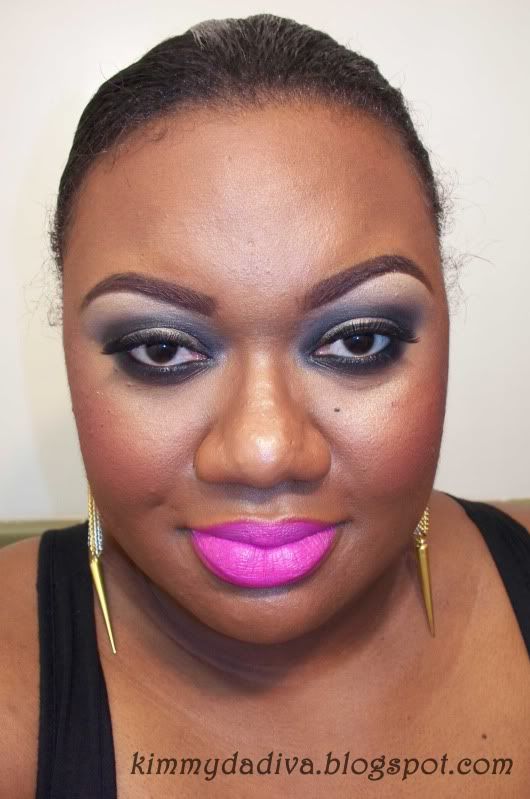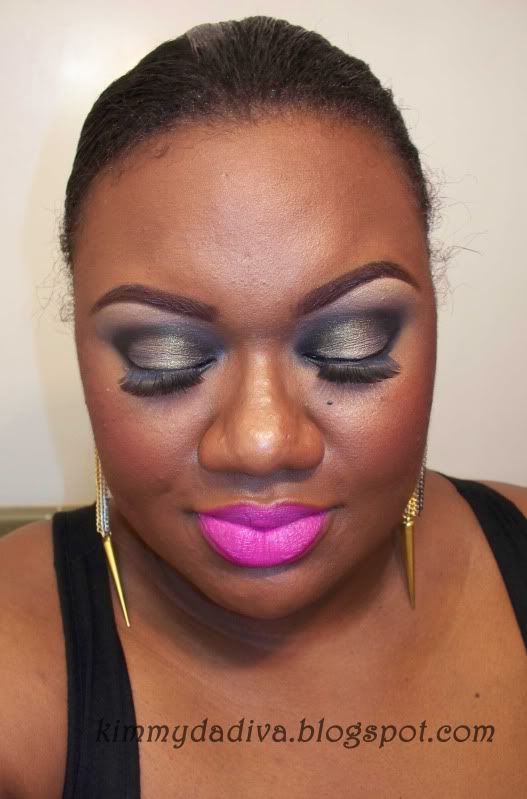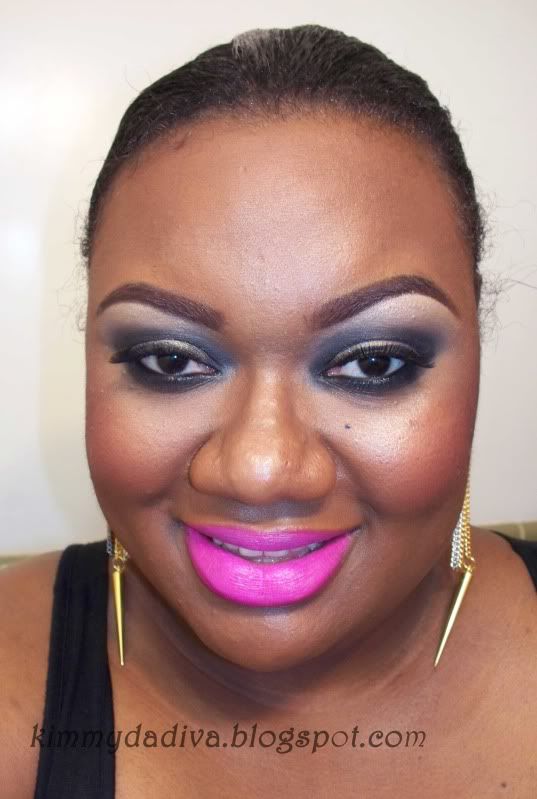 Products Used
FACE
Black Opal f/d stick: Beautiful Bronze (
conceal acne scars
)
Revlon PhotoReady f/d: Mocha
Revlon PhotoReady concealer: Deep (under eye concealer)
NYC Translucent powder (
set under eye concealer
)
Covergirl matte powder: Medium Deep
Covergirl bronzer: Ebony Bronze (contour)
Wet n Wild Eye Expressions: Avant Garde; Canyon Sands (
highlight
)
La Femme Blush: Mulberry
EYES
Jordana eye primer
LA Colors Jumbo pencil: Sunglasses (
lid base
)
Wet n Wild cosmetics palettes:
Greed palette

: row3 col 1(lid and bottom lashline), row1 col 2 & row2 col 2 (

middle of the lid

), row3 col 2 (

bottom lashline

)
Vanity palette

: row2 col 1 & row3 col 1 (

crease

), row 1 col 2 (

highlight

)
NYC liquid liner: Black
Random Ebay lashes
L'Oreal mascara
LIPS
NYX l/l: Fucshia
MAC l/s: Candy Yum Yum
Be fabulous & be smart!!