Hey Beauties,
The princess of R&B is back and yes she is giving life to the music industry again. This is the Brandy I grew up loving and was hoping that the 'Boy is Mine', 'Missing You' and 'I Wanna Be Down' artist would be back with her talented self. Now she has collaborated with R&B bad boy Chris Brown, what better combination on a track. I love me some Breezy, with Brandy this duo B's killin em. If you haven't seen the video, check it out. The colorful background and Brandy's makeup, fashion and dance moves are so on point; being the makeup fanatic I am, I had to recreate a look from her video. Her makeup look in a particular scene was soft and simple, yet Brandy known for her extreme contouring did bring it. Here is my '
inspired
' version of her makeup look.
My Inspired Version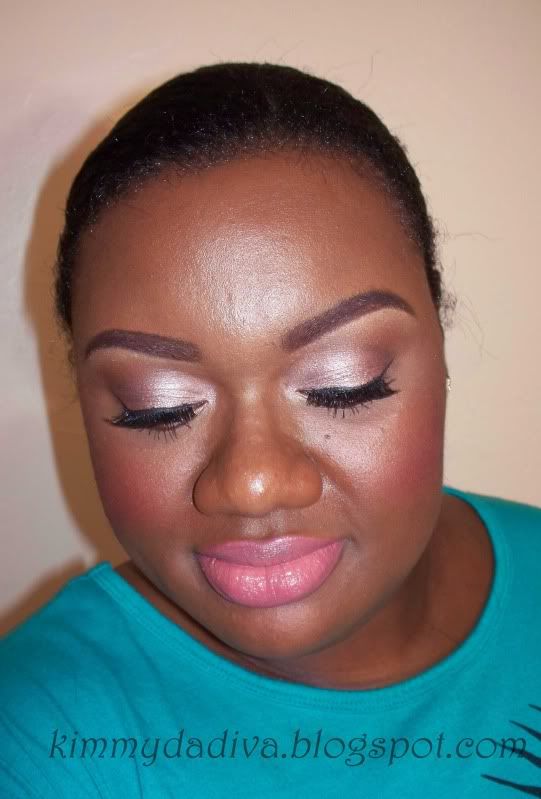 Products Used
FACE
Black Opal stick f/d: Beautiful Bronze (
conceal acne scars
)
Maybelline superstay f/d: Cocoa
Revlon PhotoReady concealer: Deep (
under eye concealing
)
NYC Translucent powder (
set under concealer
)
Covergirl matte powder: Medium Deep (
all over powder
)
Milani e/s: Brown Stone (
contour
)*
Sally's Girl highlighter: Soft light (
highlight
)
MAC blush: Magenta
EYES
Jordana eye primer
Milani Shadow Eyez: Champagne Toast*
Qianyu 40 Eyeshadow palette: row2 col7 (
lid
), row5 col3 (
tearduct
)
MAC e/s: Texture (
crease
) & Embark (
outer crease
)
L.A. Colors e/s: Beige (
highlight
)
Jordana eyeliner: Espresso (
bottom lashline
)
NYC liquid liner: Black
Ebay lashes: #254
Maybelline Lash Stilletto
LIPS
Revlon l/s: Mauve It Over
L.A. Colors l/s: CP229 (
center
)
NYX round l/g: Pinky Natural (
center
)
*****
LIPS #2
Wet n Wild l/s: 911D SpotLight Red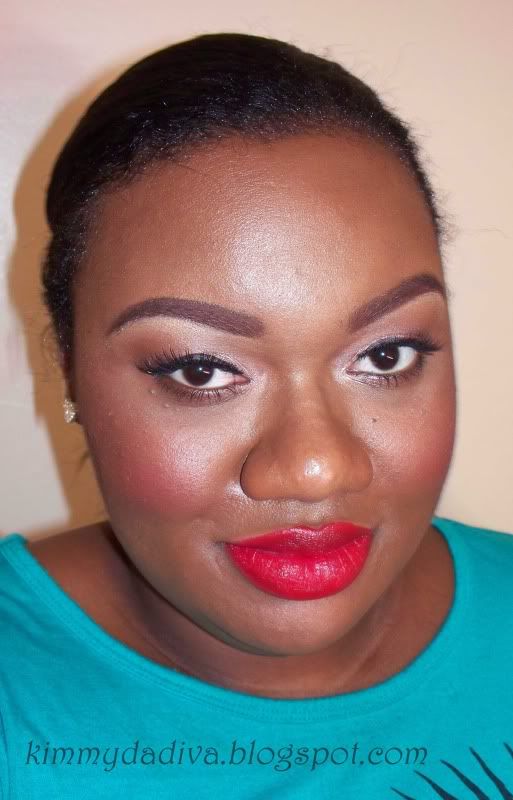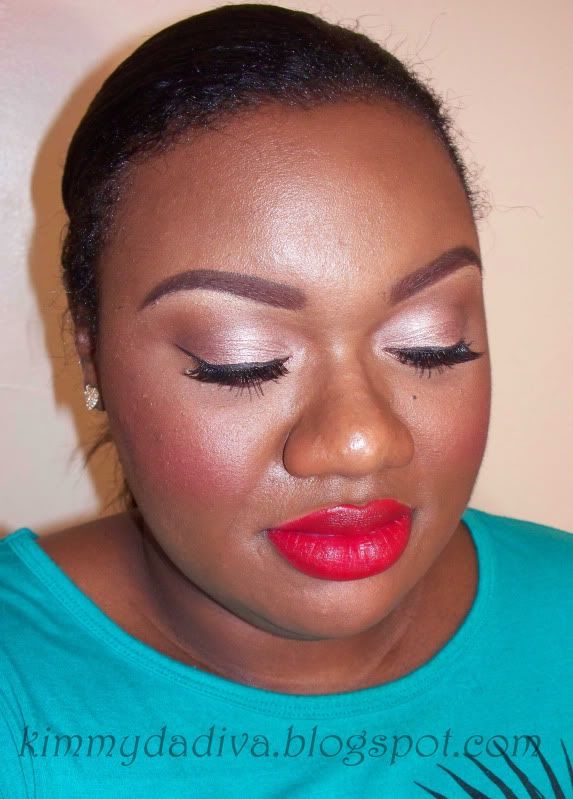 Which lip color do you prefer?
Be Fabulous and be smart!!
*Note:
Some products used in this makeup look were give to me by the company for review and I am in now way affiliated or compensated for use of these products.