CONGRATS TO THE JAMAICAN ATHLETES WHO WON GOLD, SILVER AND BRONZE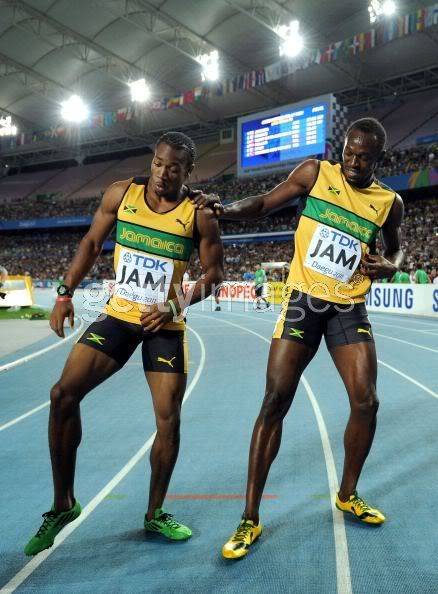 Congrats Gold Medal: Athlete Usain Bolt and Silver medal: Yohan Blake ♥ in 100M Men Track & Field #
Team
Jamaica
Why do I have a crush on Yohan Blake ♥♥♥.... shhhhhh!!!
Congrats Shelly Ann Fraser Pryce (Gold Medal) & Veronica Campbell Brown (bronze) in the 100M woman track and field #TeamJamaica
Also Shellyann got silver for the 200m race!!
The Jamaican ladies got the silver in 4x100m
Men 200m was a Sweep!! Gold, Silver & Bronze all at the same damn time!!
PROUD OF THE JAMAICANS ATHLETES!!!
To the USA men & woman who have won in this category.... Congrats!!!
Words from my Mom: Never forget where you came from, for you'll never remember where you are going!!!!