Hello Beauties,
I hope the weekend was exciting and wonderful... next month is a few days away. OMG!! May will be here soon and guess what, my birthday will be coming up. #
TeamGemini
Now let's talk makeup. In continuance with my ELF Beauty Encyclopedia series with the Smoky Edition book, I opted for the blues; oceanic blues. Knowing me, a bold lip color had to go with it.....Divine!!!!
Products Used:
FACE
Black Opal stick f/d: Beautiful Bronze
Maybelline superstay f/d: Cocoa
L.A. Girl pro concealer: Fawn (
under eye concealing
)
Covergirl Queen matte powder: Medium Deep
*Ruby Kisses mineral powder: Ebony (
contour
)
ELF studio bronzer: Warm (
highlight
)
MAC blush: Magenta
EYES
*Ruby Kisses eye primer
Maybelline 24hr eye Tattoo: Tenacious Teal (
inner ½
)
Wet n Wild Idol Eyes pencil: Distress (
outer ½ & bottom lashline
)
ELF Beauty Encyclopedia: Smoky Edition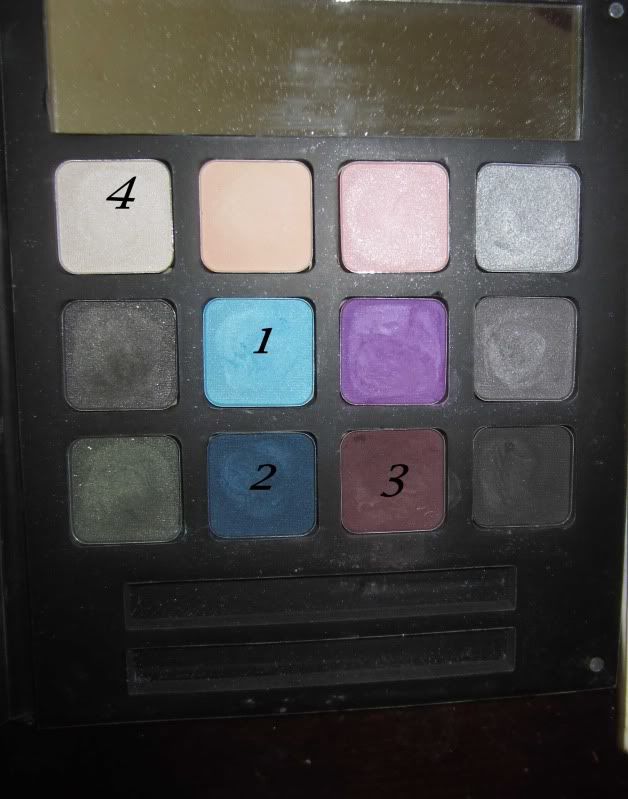 Color 1-
inner ½
Color 2 -
outer ½ & bottom lashline
Color 3 -
browbone
Color 4 -
tearduct
ELF Cool bronzer - light brown (
crease & browbone
)
ELF Warm bronzer - golden & tan beige color (
highlight
)
*Ruby Kisses cream eyeliner: Rich Black (
lid liner
)
Kleancolor glitter liner - Midnight Blue (
over lid liner
)
Maybelline Volum' Exact mascara
LIPS
Jordana l/l: Silver Lilac
Covergirl lip perfection lipstick: Divine
L.A. Girl l/s: Last Night (
center
)
Rimmel l/g: The Morning After
My first YT makeup video live tutorial
*Some of the items in this post were given to me for reviews and I am in no way affiliated with the company
Be Fabulous & be smart!!!