Hello beauties, Today's Face of Day is full of color and more color... yes beauties!! Hey beautiful ladies; let's color the world with makeup.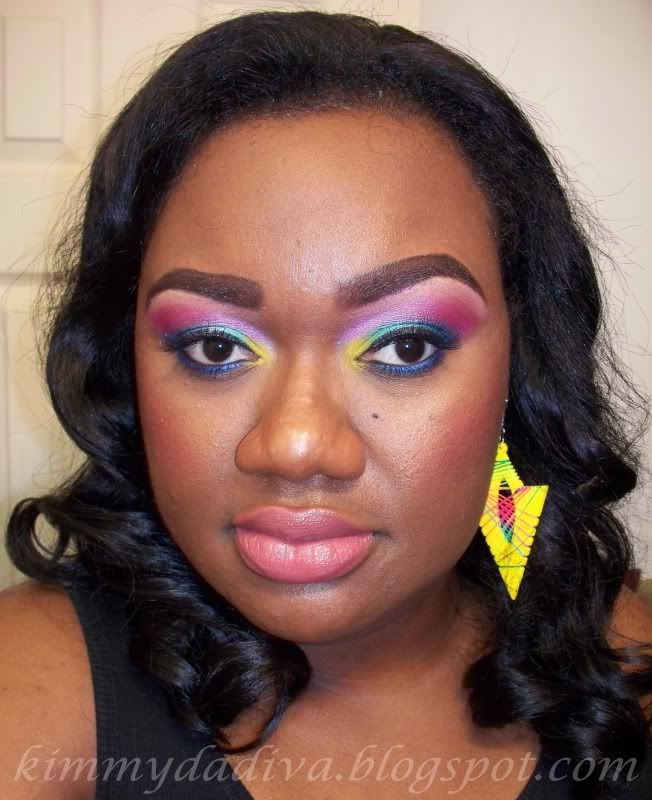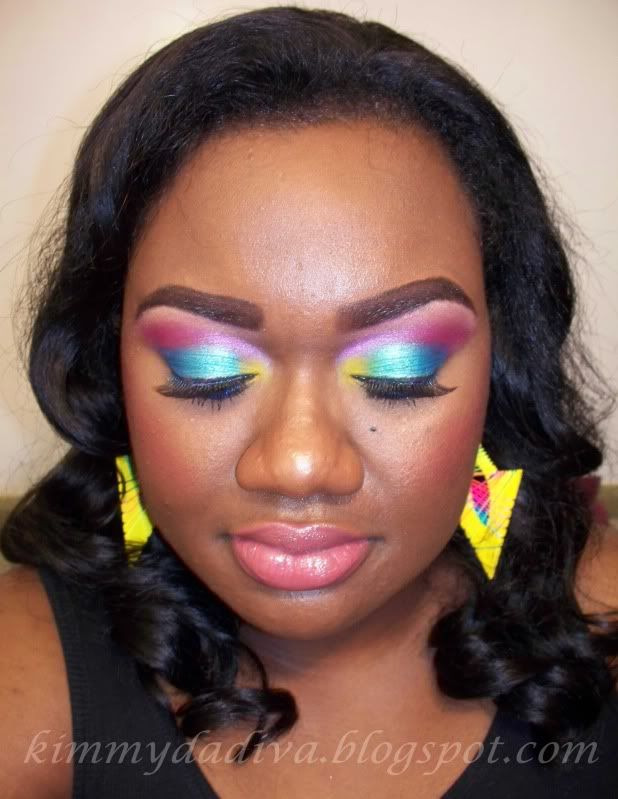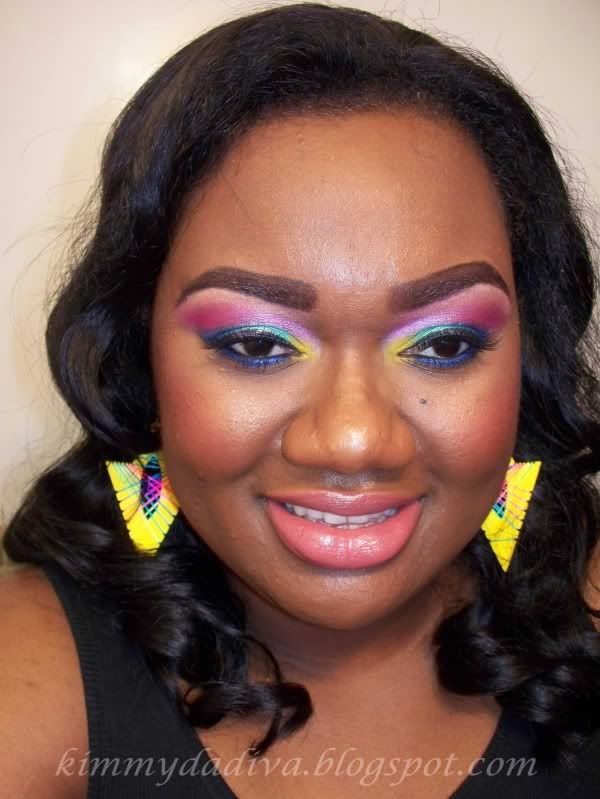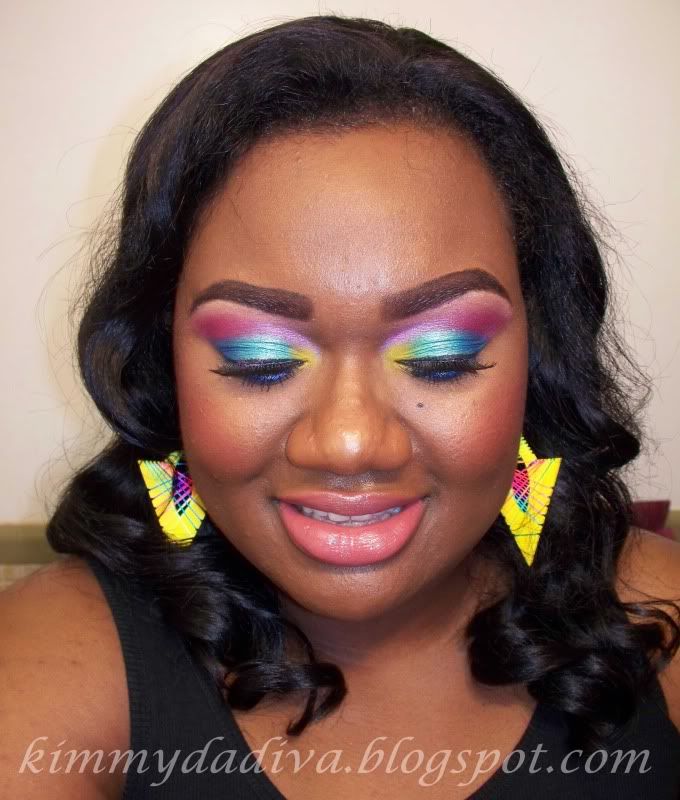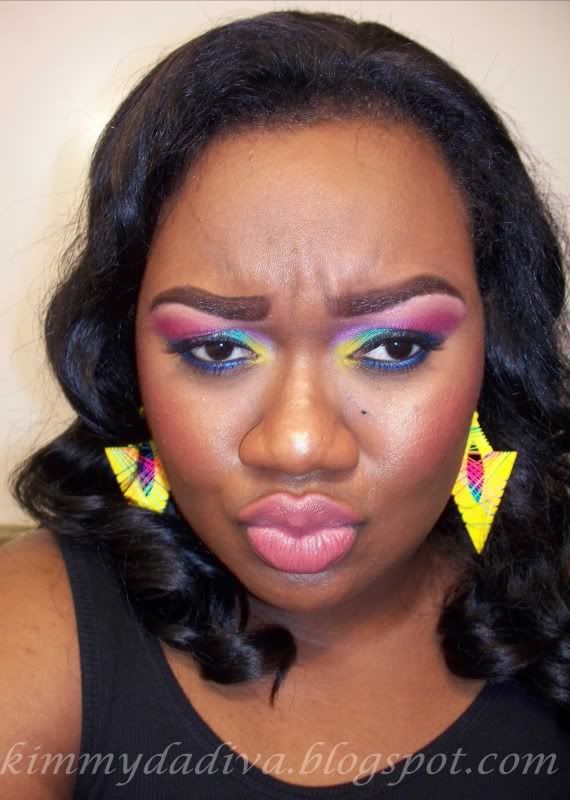 Products Used
FACE
Ruby Kisses 3D creator: level 13 (
blemish conceal
)
Maybelline Superstay f/d: Cocoa
L.A. Girl pro concealer: Tawny (
under-eye concealing
)
Wet n Wild MegaGlo bronzer: Starlight Bronze (
highlight
)
Ruby Kisses mineral powder: Ebony (
contour
)
Wet n Wild ColorIcon blush: Berry Shimmer
EYES
Ruby Kisses primer
NYX Jumbo pencil: Milk (
tearduct base
)
Maybelline 24hr Tattoo: Tenacious Teal (
lid base
)
L.A. Color eyeliner: Violet (
bottom lashline base
)
Nicka K HD single e/s:
#3010 (

tear-duct & inner lid

)
#3006 (

middle lid

)
#3020 (

outer lid & bottom lashline

)
#3024 (

crease

)
#3017 (

highlight

)
Ruby Kisses cream eyeliner: Rich Black
Amazing Shine lashes: #747M
Maybelline Lash Stiletto mascara
LIP
NYC Pencil lipstick: Innocent
NYC liquid lip-shine: #554
Looking back at my pictures you would think I was inspired by my earrings but no, even though I am feeling the color combination of those earrings. However, I may do a look inspired from them soon. I was attempting a nude lip and best believe this is the best I could do with nude, if you have been following my blog for quite some time you will know I dislike nude lips on me. I love my bright pinks, purple, and most of all my bold reds. Well beauties get your coloring on with those makeup brushes. Enjoy!!
Be fabulous & be smart!!