Hello lovelies,
I went on a MUA photoshoot duty a week ago and this is the makeup look I wore, I can't remember every item I used for this look but the few I do I will list.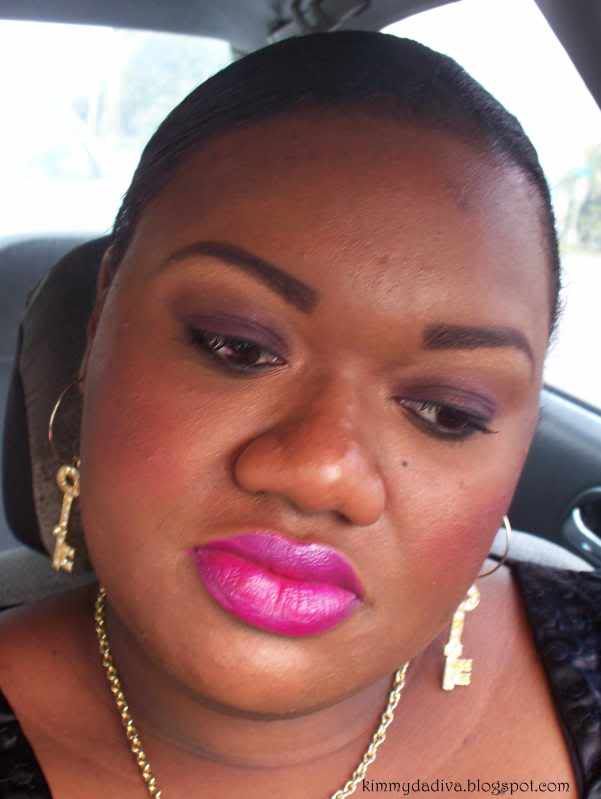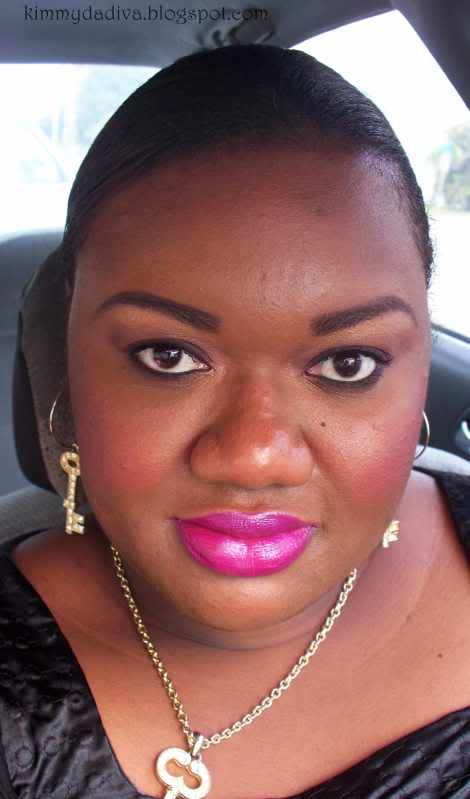 Products used
FACE
L'Oreal perfecting base
Smashbox Tinted moisturizer: Dark
MAC Blot powder: Deep Dark
Can' remember the blush & highlight (sry)
EYES
UDPP
Wet N Wild ColorIcon quad: Lust (matte purple): lid
Sally's Girl e/s :Espresso
HIP Flare e/s: lighter side: highlight
NYC black liquid liner
Maybelline Falsies mascara
LIPS
L'Oreal HIP Shine Struck: Arresting
Be Fabulous!!