Hello lovelies,
This inspired look is from
Nicki Minaj
makeup in the
Bedrock
video. I always like Nicki's makeup looks, she doesn't shy from colors just like me. Being a WOC we tend to feel that we most bright bold colors don't look great on us especially when it comes to yellows and greens. This look will definitely show you that colors are here to play with.
However I am in no way or form saying I look like Nicki, because I don't and I know that. Being a fan of hers that's a whole other argument so please don't go there :)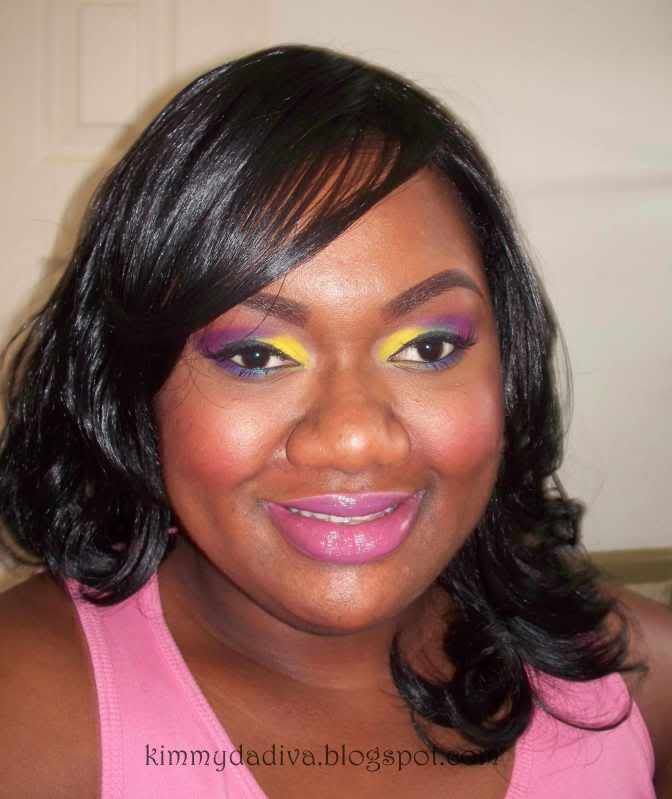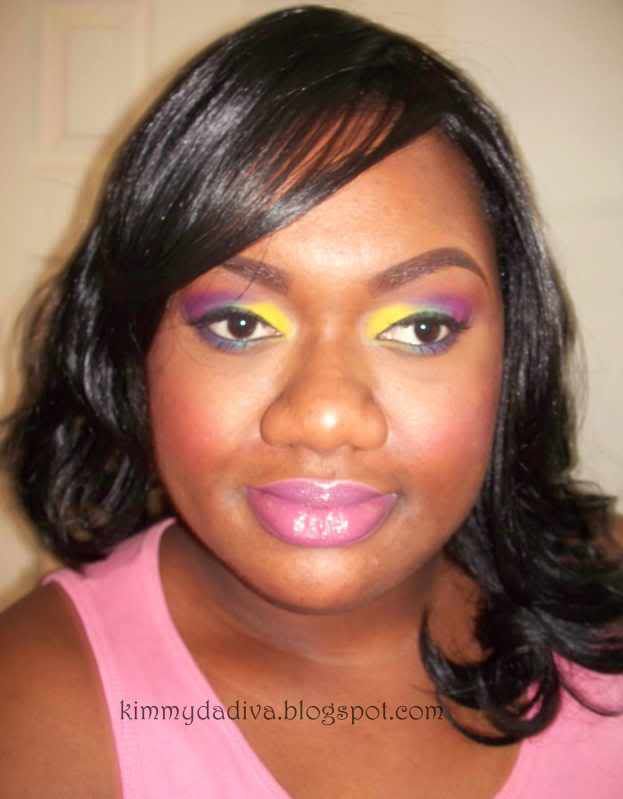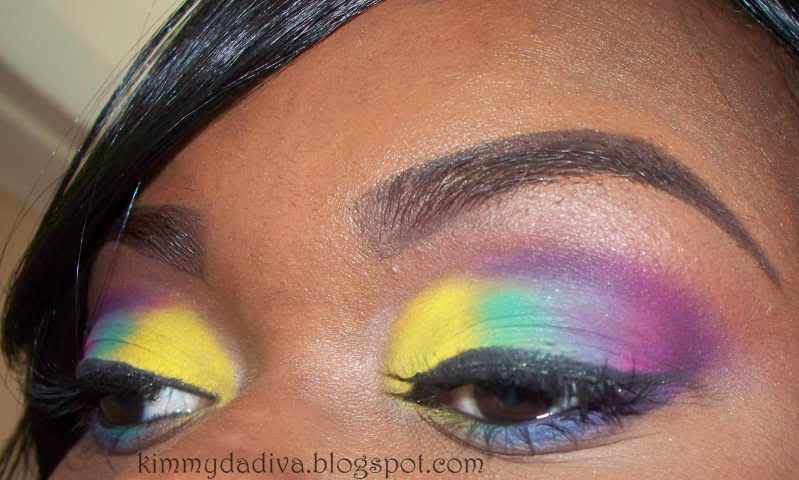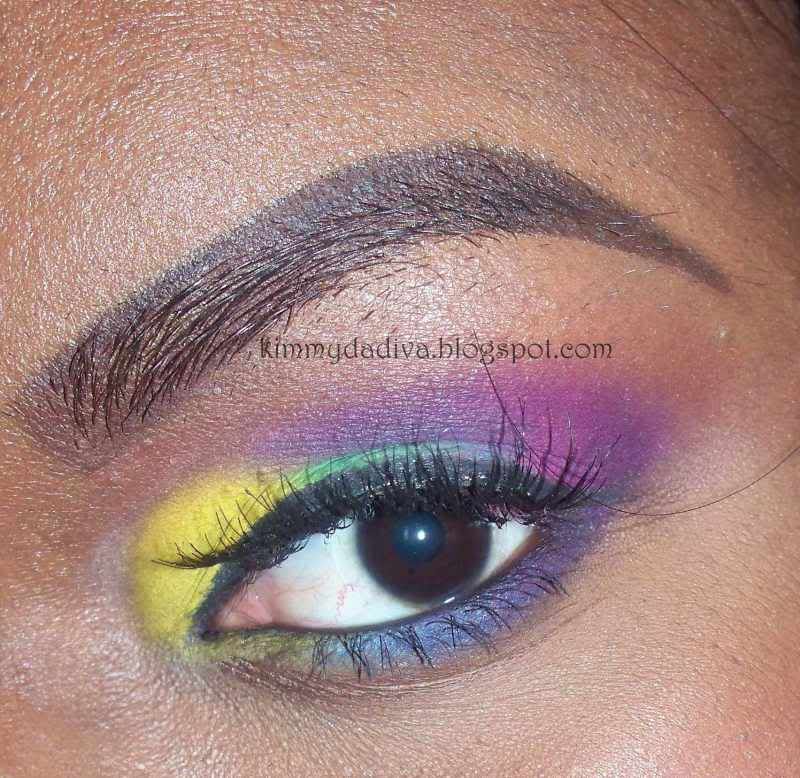 Products used:
FACE
Revlon Beyond Natural primer
MAC Studio Finish SPF35 concealer: NW45
MAC Studio Fix powder f/d: NW45
42 Double Stack Palette blush (matte bright pink) & golden peach color (highlight)
EYES
ELF primer
NYX Jumbo pencil: Milk
MAC e/s: Chrome Yellow
42 Double Stack Matte palette: Green
BF-Beauty e/s: Hot Pink and Purple
Sally's Girl e/s: Chocolate
Sally's Girl e/s: Caramel (highlight)
La Charme Demi Wispies lashes
mascaras
LIPS
Jordana l/s: Lady Lavender
Covergirl Wetslicks l/g
Be Fabulous!!