Hello lovelies,
I am here again to hit you all with a mini news. Well I have been reading Nouveau Cheap blog and saw her post about CVS having a 75% off sale again. You know me, I had to get there asap, so I went there with some knowledge of what to look, but I let the scanner be my friend because my CVS didn't have the signs posted up about the sale in the makeup aisle.
I stocked up my hand cart and then off to the scanner, scanning like a crazy girl. Well lovelies, L'oreal HIP have their eye crayon for $2.79, then L'oreal HIP pigments (only specific colors though). Also NYC liquid liner was down to $.49 but both my CVS was out of stock (sucks), as I really wanted a backup. Specific Rimmel lipsticks were below $2, L'Oreal Infallible products etc etc....
So I did swatches of the crayons and pigments I have purchased recently from the sale and before on Ebay.
Check out my swatches also of the Nicka K eyeshadows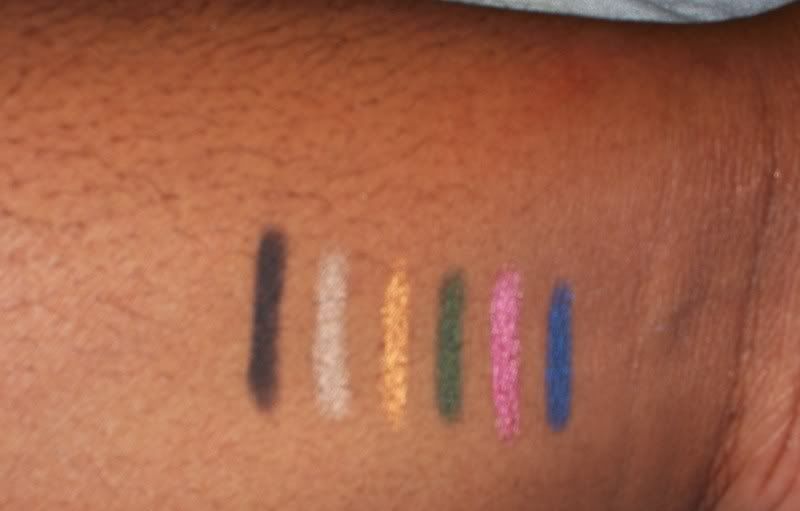 L-R: HIP Crayons: Perfectionist (972), Meticulous (842), Attentive (812), Authentic (382), Unmistakable (142), Intricate (282)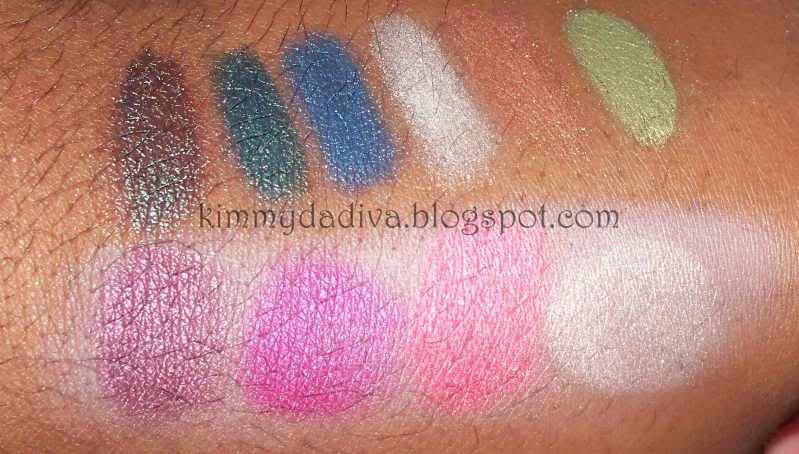 TOP L-R: Pigments: Intrepid (914), Striking (228), Beckoning (244), Restless (918), Visionary (924),
Rebel (314)
(all pigment are swatched over HIP Crayon as base)
BOTTOM L-R: Nicka K HD eyeshadows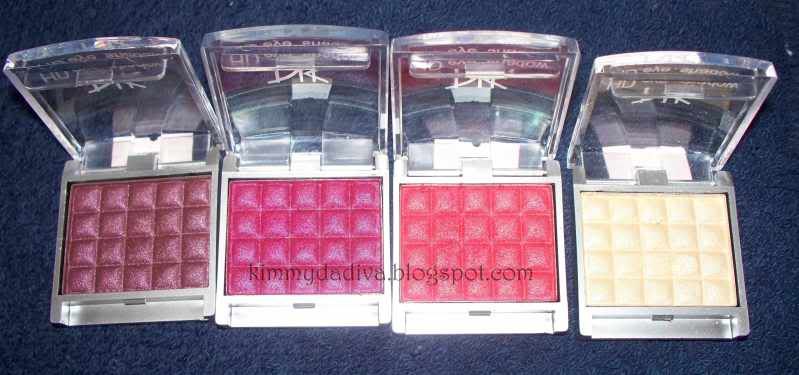 Nicka K HD eyeshadows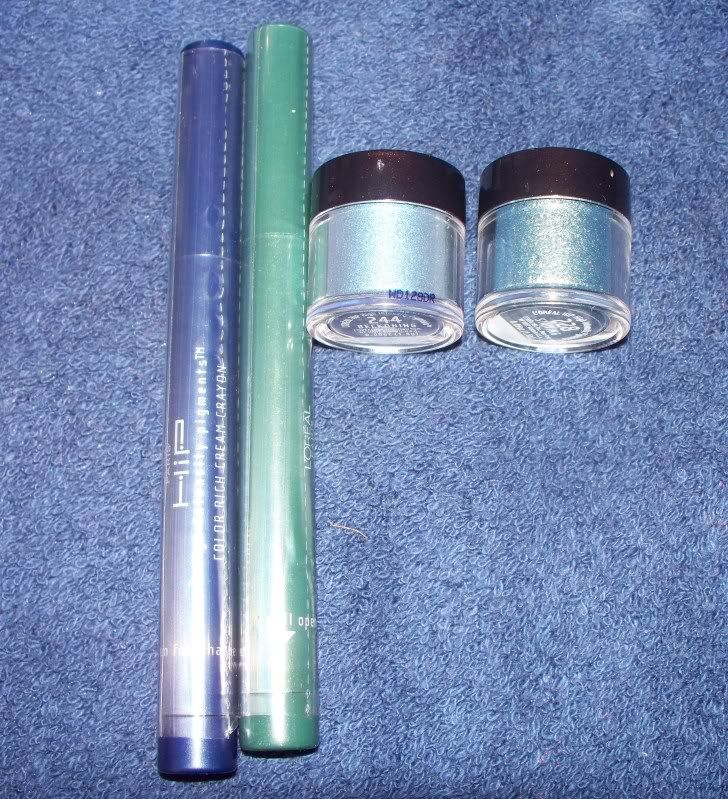 Crayons: Intricate & Authentic , Pigments: Striving & Beckoning
Hope this post helps if anyone is interested in their purchases of these products.