Hello beauties,
Hope all is well for the New Year, I hope you all are enjoying it and staying well and safe. So in continuing my L.A. Colors eyeshadow challenge I am using the
BoardWalk trio
for today's look. I am feeling this summer look in the winter.
I used the L.A. Colors liquid eyeliner and might I add that for a buck it's one of the worst eyeliner I have used. This product is shameful to the makeup product world, it's too shiny on the lid and it doesn't last long (
yea what did I expect for a dollar....lol
). I will be tossing that product soon, but L.A. Colors if you reading my blog, get that formula for your liquid eyeliner revised and reformulated as it is a huge thumbs down IMO.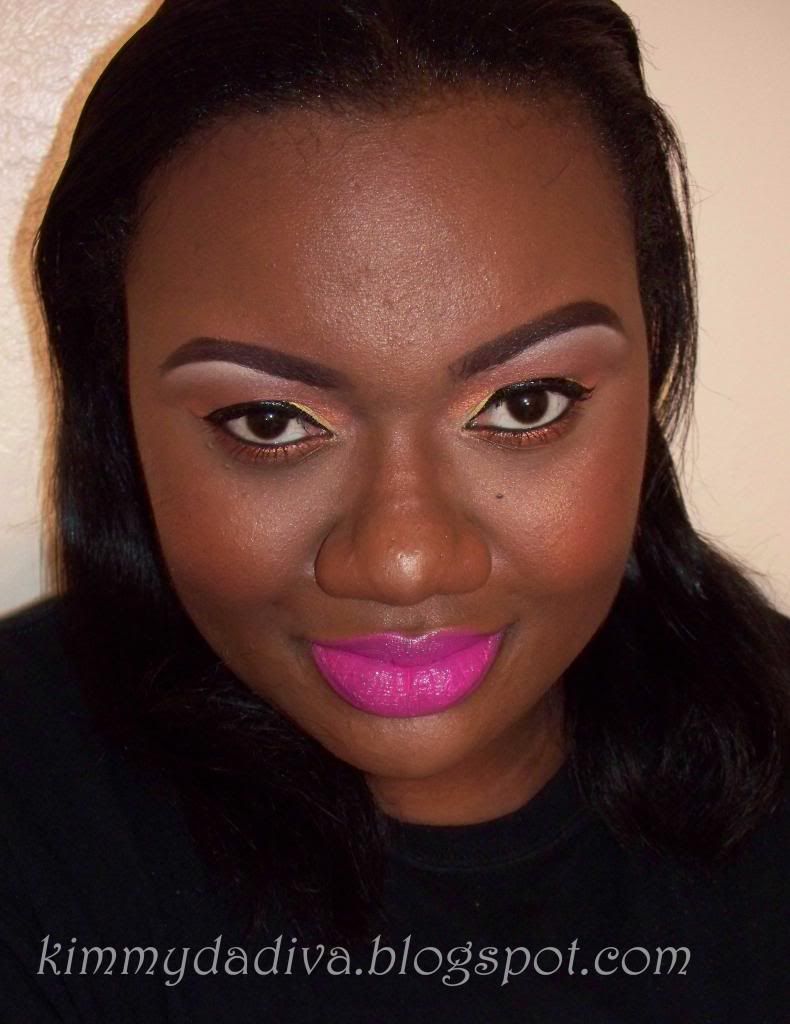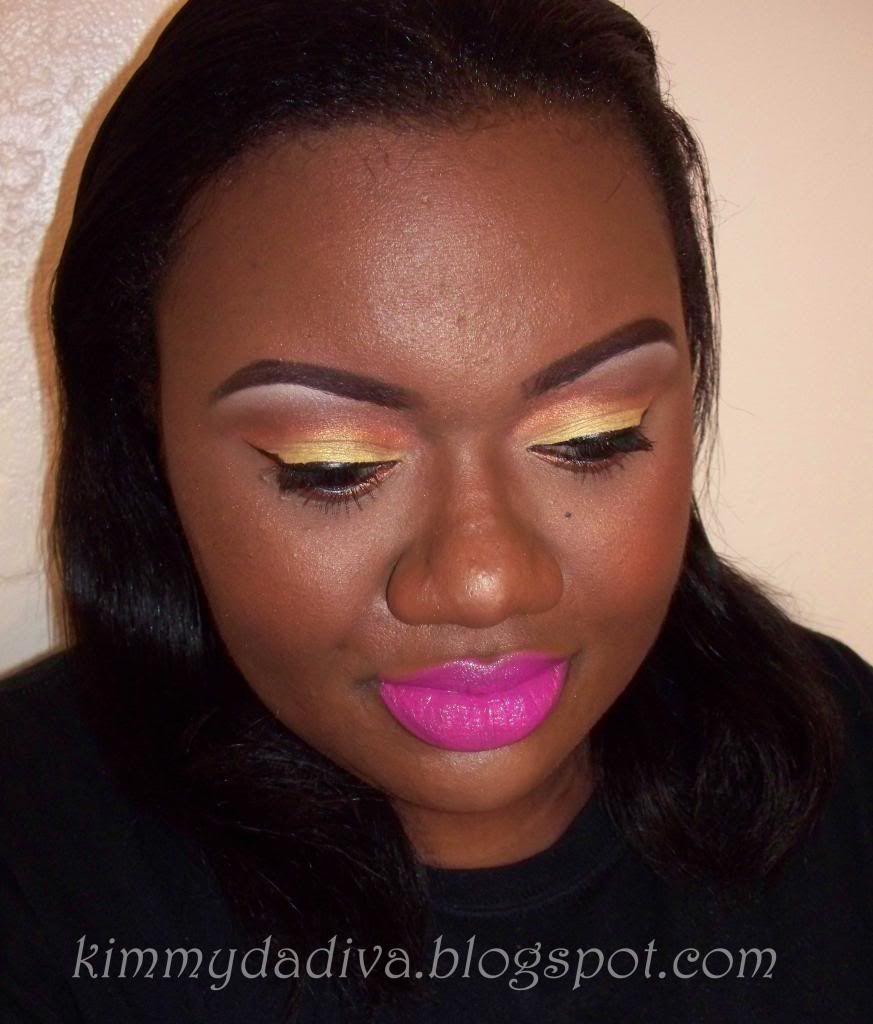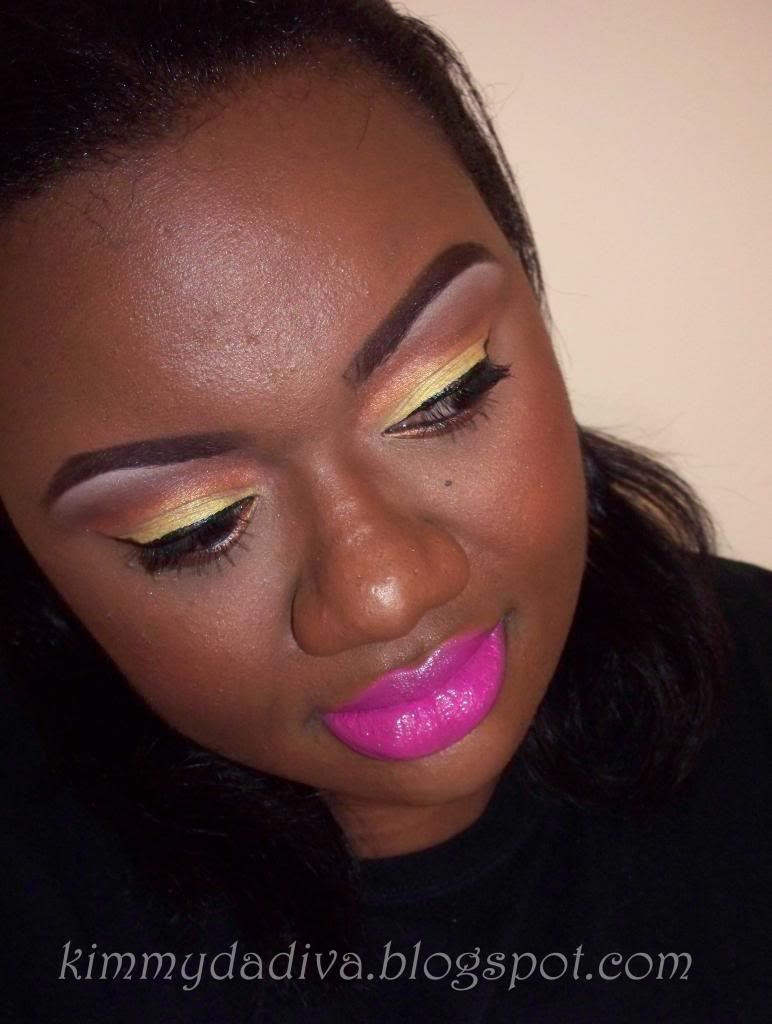 Products Used
FACE
Maybelline Superstay f/d: Cocoa
Revlon PhotoReady concealer: Deep (
under-eye concealer
)
NYC Translucent powder (
set under-eye concealer
)
Milani e/s: Brownstone (
contour
)
Wet n Wild Mega-Glo Illuminator: Starlight Bronze (
highlight
)
Milani Sunset duo: Sunset Shores; orange color (
blush
)
EYES
Jordana eye primer
L.A. Colors Jumbo pencil: Popsicle (
crease
) & SeaShell (
lid
)
Random eyeliner: Brown (
bottom lashline base
)
L.A. Colors e/s trio: BoardWalk:
yellow color (

lid

)
orange color (

crease

)
bronze brown color (

upper crease & bottom lashline

)
L.A. Colors palette: Cafe Au Lait; 1st row & 1st col (
highlight
)
L.A. Colors liquid eyeliner: Black
Random eyeliner: black (
waterline
)
Maybelline Volume Express mascara
LIPS
Maybelline l/s: #865 Fuchsia Flash
LIPS #2
Wet n Wild l/s: #553B Taj-Mauvehal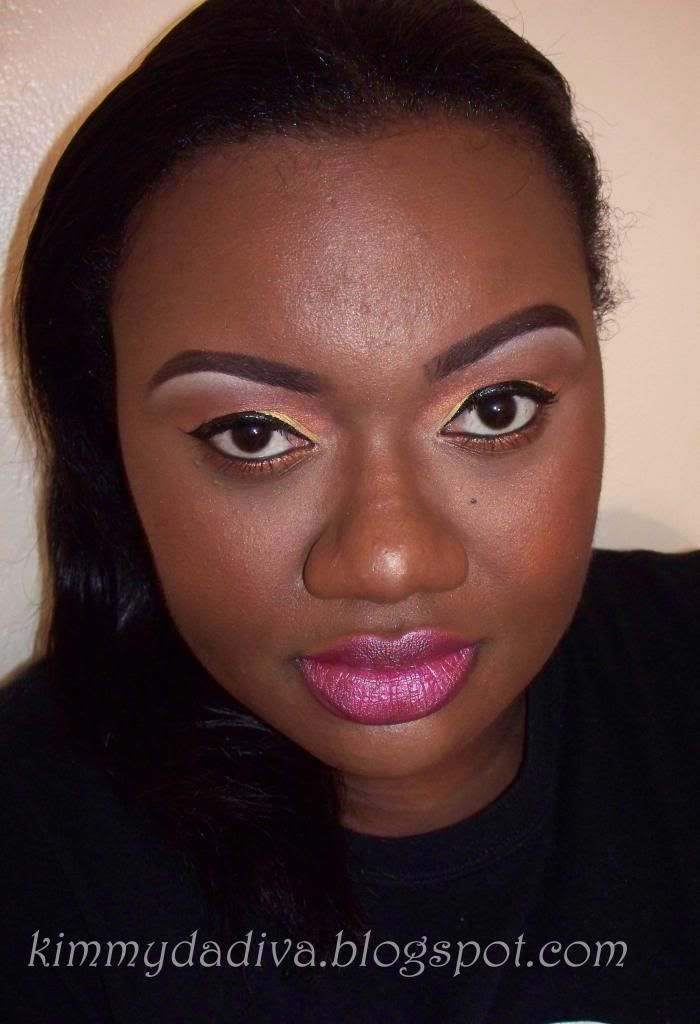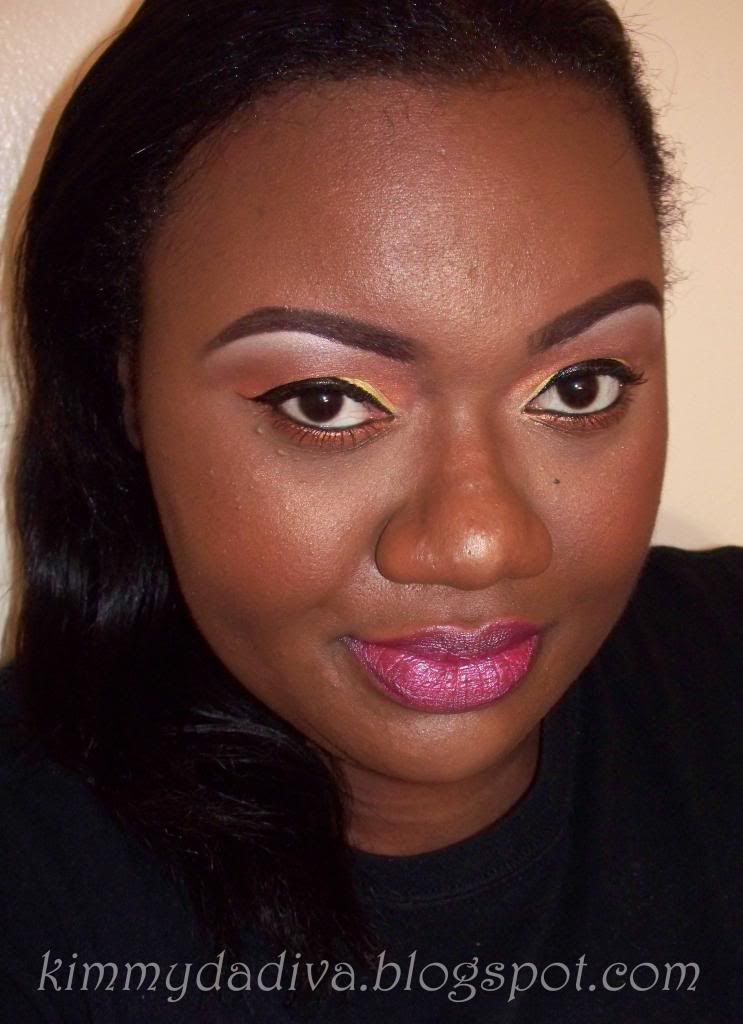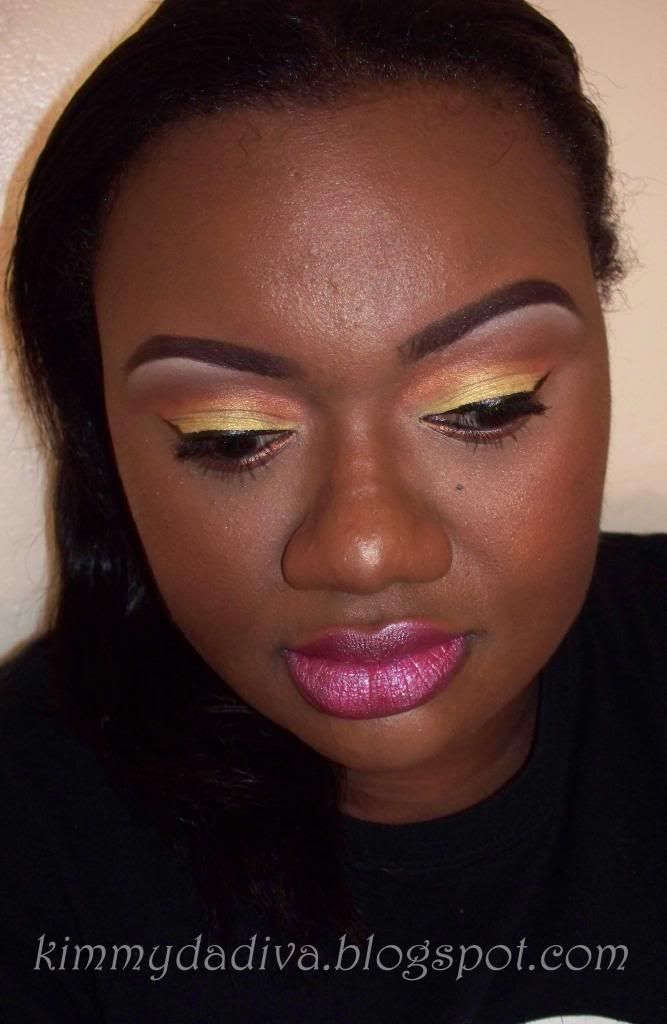 Be Fabulous & spread love!!