Hello lovelies,
I hope all is well. I know it's been a while since my last post. Busy bee was in my space...lol!
I promised that I would continue my palette series and now it's time for the Urban Decay Book of Shadows III: I ♥ NYC palette. I absolutely love this palette and yes it doesn't get the loving it is suppose to but I for one really don't want any colors in it to be completely used. I know that sounds weird but don't you own something and love it that much that you don't want to run out or have it completely used?
The different shades in this palette are gorgeous, the names are funny and also the pigmentation of Urban Decay eyeshadows are super pretty. This is my first set of eyeshadows owned from Urban Decay. I will definitely invest in more.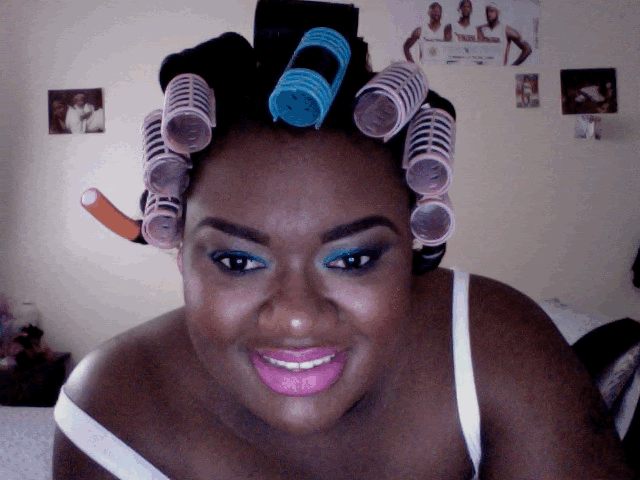 What U know about them rollers baby? lol!!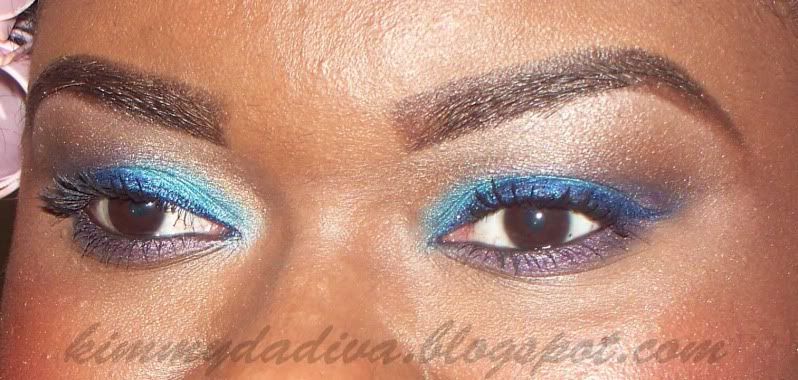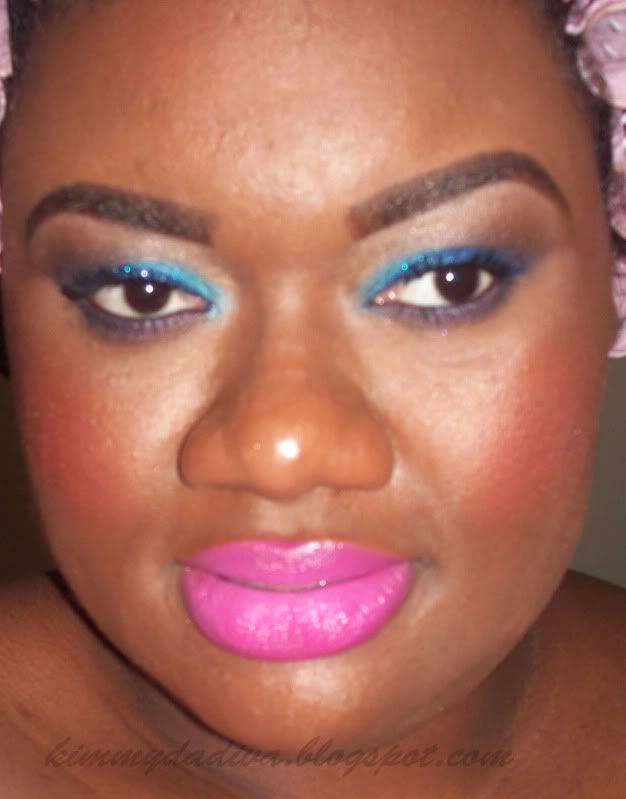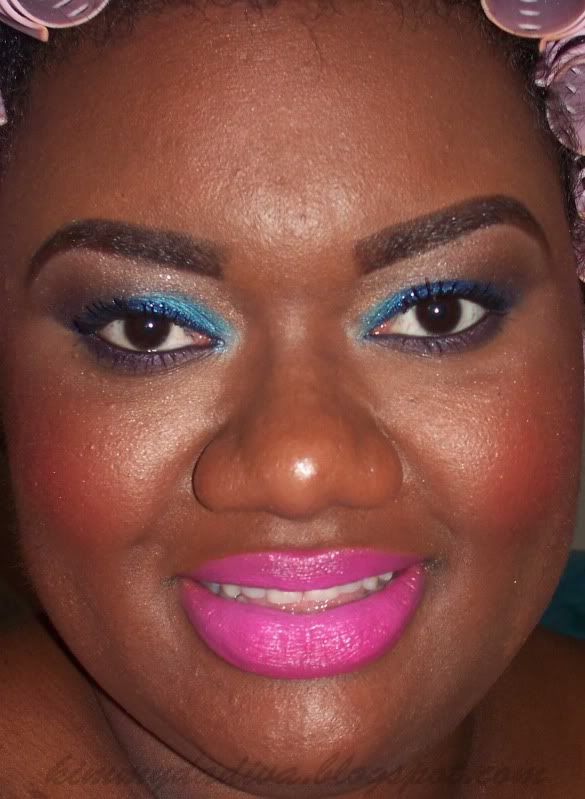 Products Used:
FACE
Black Radiance concealer duo
20 new concealer palette
Maybelline Superstay f/d: Cocoa
N.Y.C. Sun 2 Sun bronzer: Bronze Mist
La Femme blush: Terracotta (
blush
) & Sienna (
contour
)
EYES
UDPP
Rimmel eyeliners: Funky Chick; blue color (inner ½) & Party Girl; dark blue (
outer ½
)
Urban Decay Bk of Shadows III: I ♥ NYC
:
- Haight (
inner lid ½
)
- Radium (
outer lid ½
)
- Rockstar (
crease & lower lashline
)
- Smog (
browbone
)
- Midnight Cowboy Rides Again (
highlight
)
L'Oreal HIP cream liner:
- Eggplant (
lower lashline base
)
- Midnight Blue (
lid liner
)
Ruby Kisses glitter liner: Midnight Blue
Maybelline mascara: One by One
LIP
Random Fuchsia l/l
Nicka K l/s: Pink Tint (outer)
MAC l/s: Pink Friday (center)
I hope you enjoyed my first series using
Urban Decay Bk of shadows III
, if you have any special FOTD request of colors in this palette, please feel free to comment or email me. ☟☟
Be Fabulous & be smart!!