Hello lovelies,
Hope everyone is well. Answer to the title of the question is NO! I aint a Psychedelic sister, if you own the
Urban Decay Bk of shadows III
you would know that there is a color named Psychedelic Sister in the palette and that was the reason for me wanting the palette for that specific color.
All the previous four FOTD titles are namely from the Urban Decay Book of Shadows III and not related in any form or way to degrade or disrespect anyone.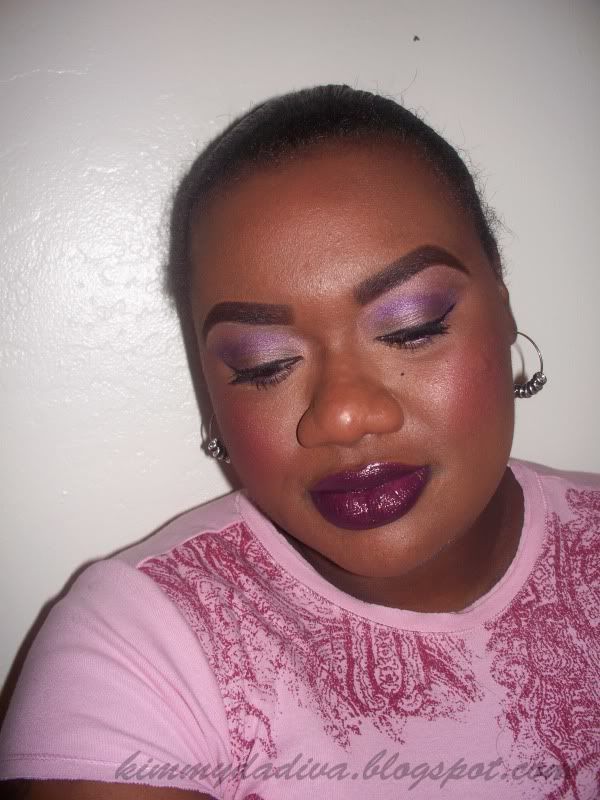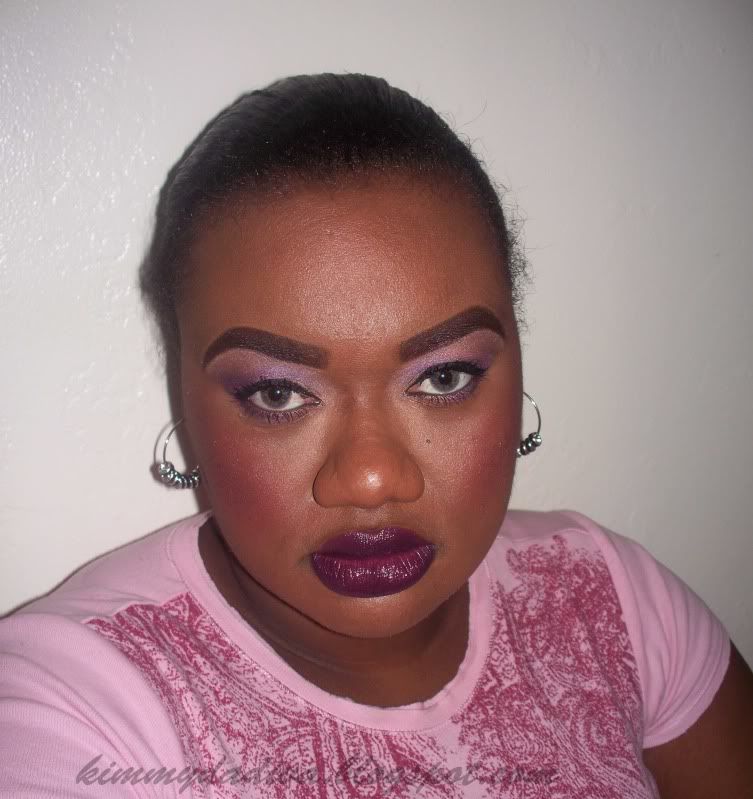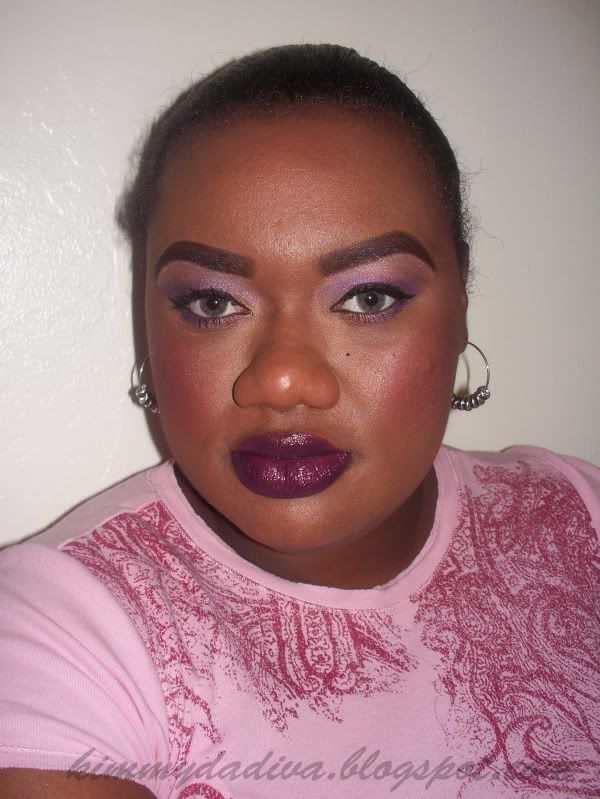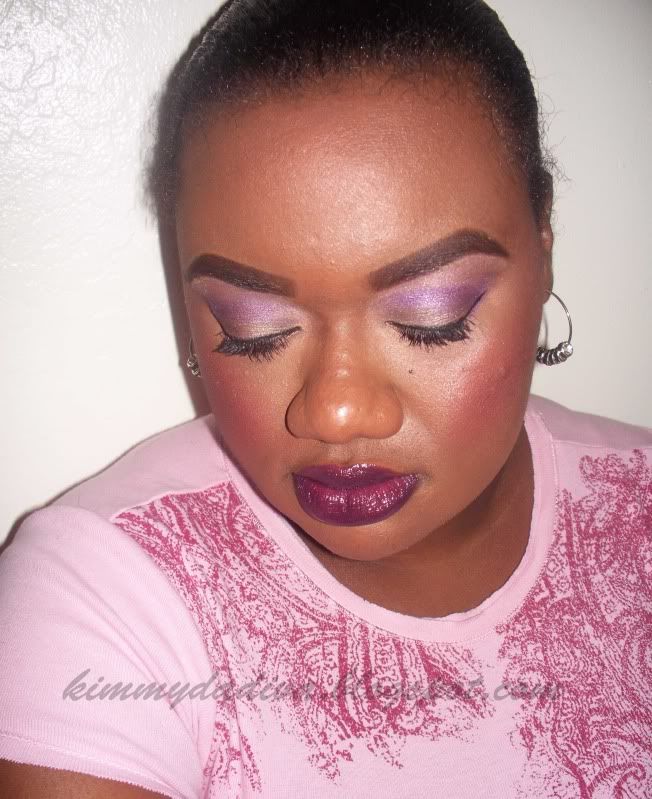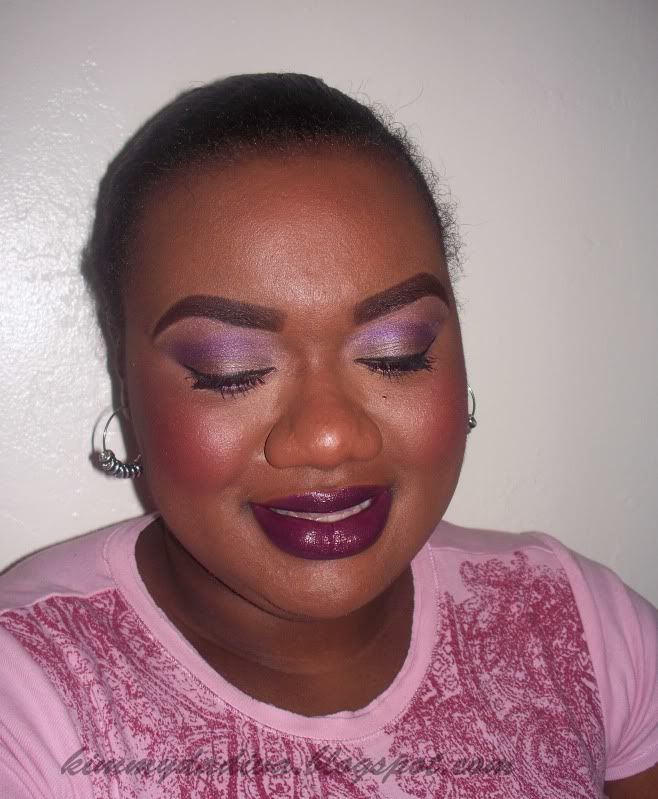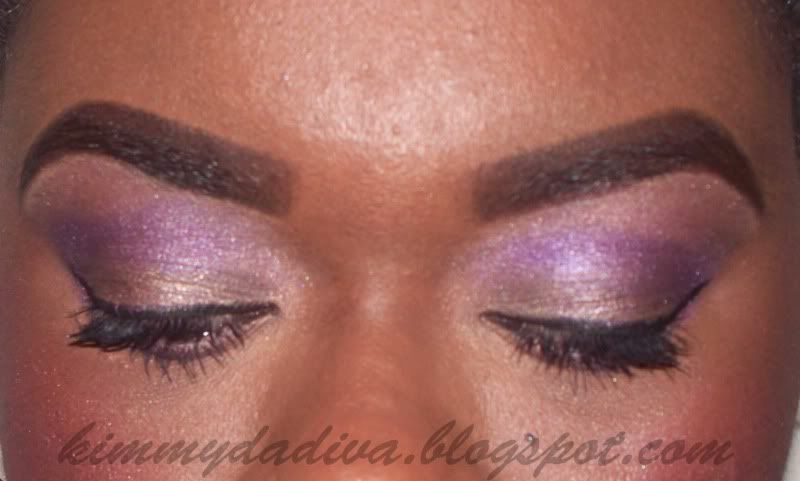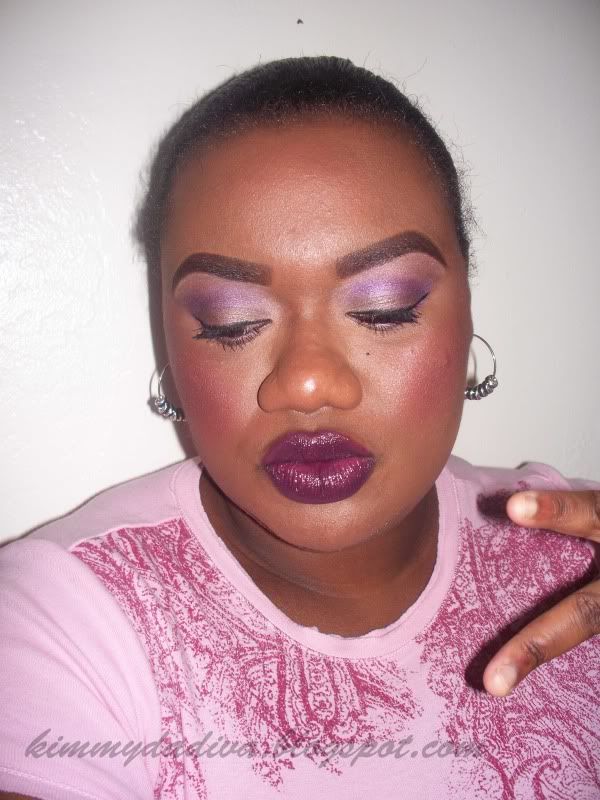 Products Used:

FACE

Revlon Beyond Naturals primer

Graftobian cosmetics creme f/d: Warm Umber

new Ebay 20 concealer palette

Black Radiance concealer duo:

N.Y.C. Sun 2 Sun bronzer: Bronze Mist

Milani Glimmer stripes: Berry Stripes (

highlight

)

Black Radiance blush: Plum Sorbet

L'Oreal HIP e/s: Foxy ; brown color (

contour

)

EYES

UDPP

L'Oreal HIP paint: Commanding

Urban Decay Bk of Shadows III

:

-

Suspect (

inner ½

) - Smog (

outer ½ & inner bottom lashline

) - Psychedelic Sister (

crease & outer bottom lashline

) - Bordello (

highlight & browbone

) - Perversion (

outer crease

)

Wet n Wild Mega chrome eyeliner: Amethyst

Wet n Wild cream eyeliner: black

Maybelline One by One mascara

LIP

Jordana l/l: Parisian Plum

Revlon l/s: Va Va Violet

Unknown brand lip gel: Supermodel

Btw doesn't the lip color look similar to a just release MAC collection lip product... hmmmm!!

This look would be great for any Fall look or even for a sexy Halloween look. However, hopefully I'll be able to check out that new MAC collection but I am not a fan of these dark color lippies, I have worn my fair share of dark lips back in the day and now I am pretty much over it. If anyone owns the two LE MAC Make Me Over purple lipstick shades and also Revlon Va Va Violet, please do let me know if they are similar. Thanks and enjoy the weekend everyone.

Be Fabulous & be smart!!