Hello lovelies,
How is everyone, I am here with FOTD (Face of The Day) look using colors that express a Neo-Soul feel. So let's continue with the look.
*
Side eye- I am in need of a perm!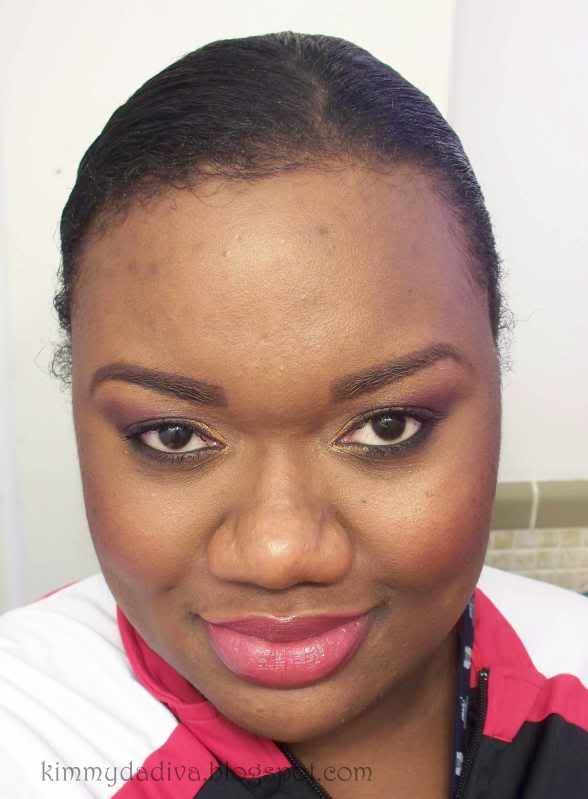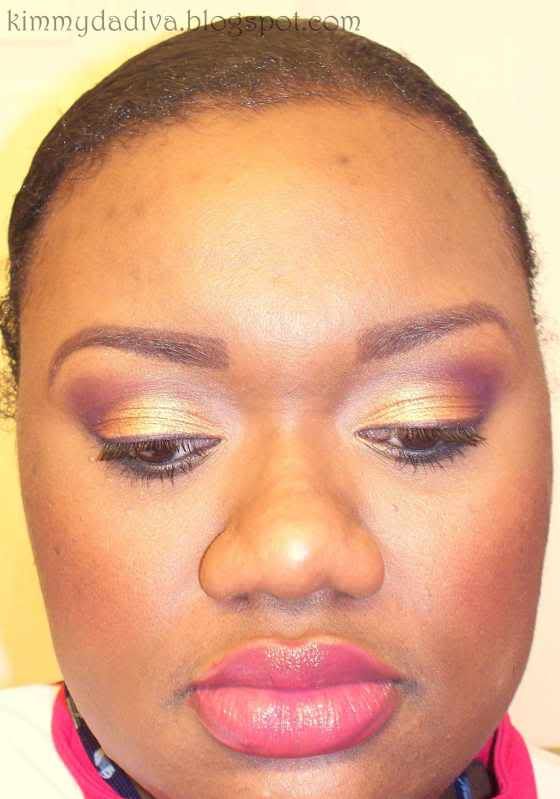 Products used
FACE
L'Oreal Perfecting Base
MAC Studio Finish concealer: NW45
Smashbox Tinted Moisturizer: Dark
MAC Blot powder: Deep Dark
Black Opal Deluxe Finishing powder: Dark
Black Radiance blush: Plum Sorbet
ELF studio bronzer: Warm (
highlight face
)
EYES
UDPP
MAC p/p: Painterly
NYX Jumbo pencil: Gold
WnW e/s palette: Golden Goddess (
lid : 2nd Right color;
dupe: MAC Amber Lights
)
WnW e/s palette: Lust (
crease: matte purple
)
MUFE e/s: #92 (
outer crease
)
MAC e/s: Ricepaper (
highlight
)
WnW bronzer: Tahitian Tan (
highlight
eyes
)
WnW e/s palette: Golden Goddess (
tearduct : 1st left color
)
WnW Megachrome eyeliner: Antique Amethyst (
waterline
)
WnW cream eyeliner: Eggplant
UD eyeliner: Zero (
bottom lashline
)
Maybelline Falsies mascara
LIPS
Revlon l/s: In The Red
Covergirl Wetslicks Amazemint l/g: Plum Craze
Be Fabulous!!