Hello lovelies,
Today I come to you with a product I absolutely love. I will be reviewing the
Sedona Lace
120 Palette: 1st Edition which I won from a contest.
120 1st Edition palette has an array of beautiful colors from different shades of blues, greens, reds and oranges. It also contains some neutrals, pinks and purples. Let just say if you love bright and bold colors you are guaranteed to find them in this palette.It also contains a marbleized row of shadows.
Sedona Lace
120 palette: 1st edition is not for the timid, it's for the all the beauties who want to experiment and play with primary colors.
Here are some
Pros and Cons
to this palette
PROS:
- Pigmented colors
- Contains both matte and shimmer eyeshadows
- Contains different shades of the rainbow colors
- Can be used without a base to get to see the true colors
- Mid-size palette convenient fro travel
- Very inexpensive between the price of $25- $30 USD
- Easy to blend
-
Sedona Lace
packaging is excellent. By far the best packaging of a palette I have seen since buying eyeshadow palettes. (
side eye* I love and have lots of palettes
)
CONS:
- eyeshadow are very soft in texture and very fragile
- the marbleized row has most people would say is not needed but IMO: I find a few colors blue and yellow actually workable
- the eyeshadow lasting power may not be durable but it all depends on the base/primer used
In conclusion the palette is a must have for any beauty lover collection. If you are just starting out in makeup and wish to experiment with colors: this is a palette to have. I recommend this palette to all my friends who absolutely adore it. Upcoming makeup-artist may also consider having one of these in your kit. as it's an ideal way of starting out.
My beauties I leave you with this review to let you all consider this palette as a next purchase. You will be amazed when you open it to use it. I can never decide on a look when I open this palette has I always want to use all the colors.
To purchase:
Click here
or visit
Sedonalace.com
Here are a few color swatches and a makeup eye look done using this palette: My Summer Loving look
SWATCHES
(not in order of the palette)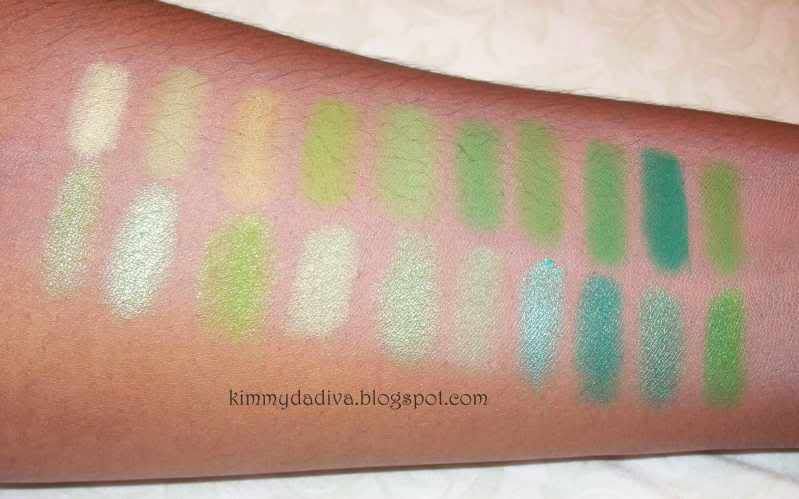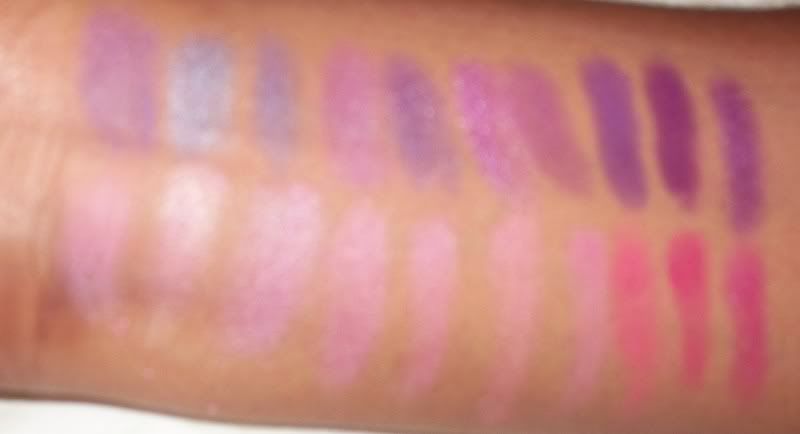 Products used:
FACE
L'Oreal Perefecting Base
MAC Satin Finish f/d: NW50 & MAC Studio Fix Powder
10 concealer palette
10 blush palette
WnW Illuminator: Starlight Bronze (highlight)
26 e/s palette: brown color (contour)
EYES
Jordana eye base
Sedona Lace
120 Palette:
-matte yellow (marbleized), golden color, matte orange (marbleized), shimmer orange, red color, black color, brown color, golden cream
NYC liquid liner
white eyeliner and 120 palette white e/s to set
LIPS
Revlon Strawberry Suede l/s
Rimmel Kiss Off: First Time l/g
Be Fabulous
!