Hello lovelies,
This time I bring to you the looks from Lady Gaga's Telephone video that the fabulous Beyonce was wearing when she poisoned Tyrese. I actually loved the whole video and that segment the most. Hehehe!
So here we go, BTW I didn't do the hair look.
Pictures: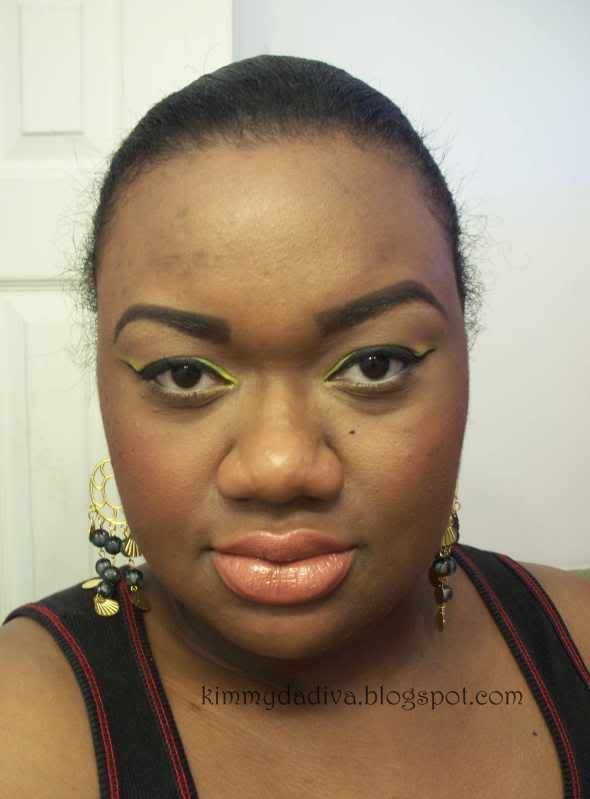 (
I am in no way stating I look like Beyonce, this is just a inspired makeup look, settle yourself!)
PRODUCTS USED:
FACE
L'Oreal Perfecting Primer
Revlon Colorstay f/d: Cappuccino
Revlon powder: Suntan Matte
MAC blush: Raizin
EYES
Jordana eye primer
120 Palette: Yellow colors
Sally's Girl: Chocolate
HIP duo e/s: Flare (lighter side): highlight
WnW cream eyeliner: Black
LIPS
WnW l/s: 549A
WnW Mega shine l/s: Sand Storm
HIP Shine Struck: Harmless
Be Fabulous!!