Hello Lovelies,
I hope all is well, it's my blogoversary and I couldn't celebrate my blog's birthday/anniversary without a face of the day (FOTD). I did a recent TKB Trading mica hauling and of course I had to use couple of the colors I have been eager to try.
Here is my face of the day!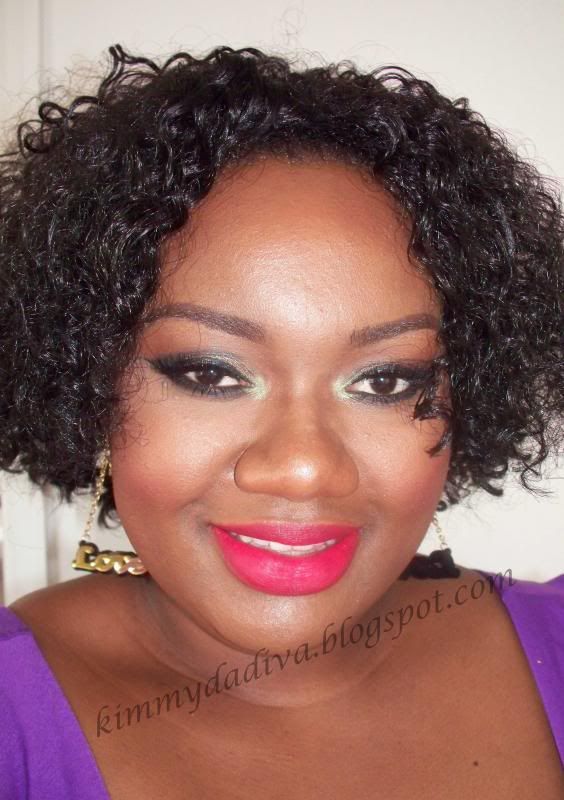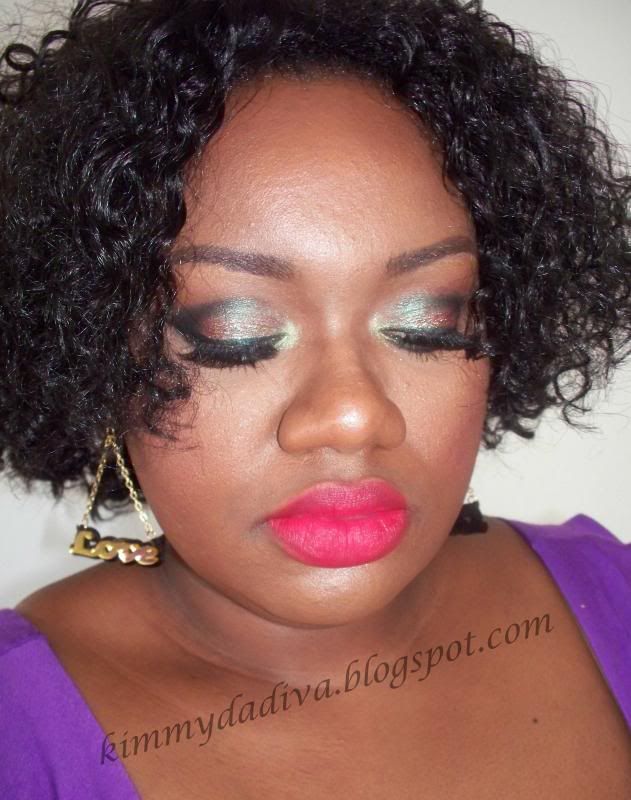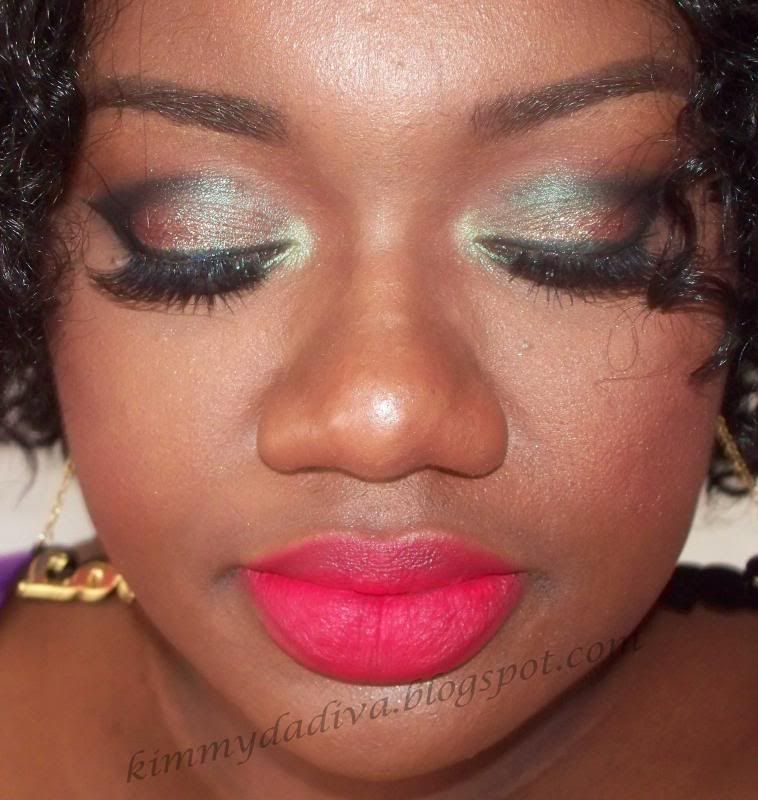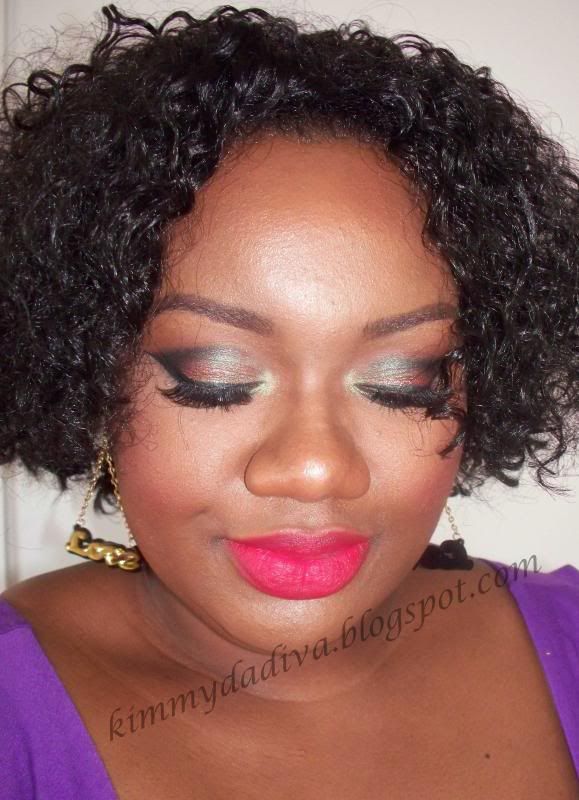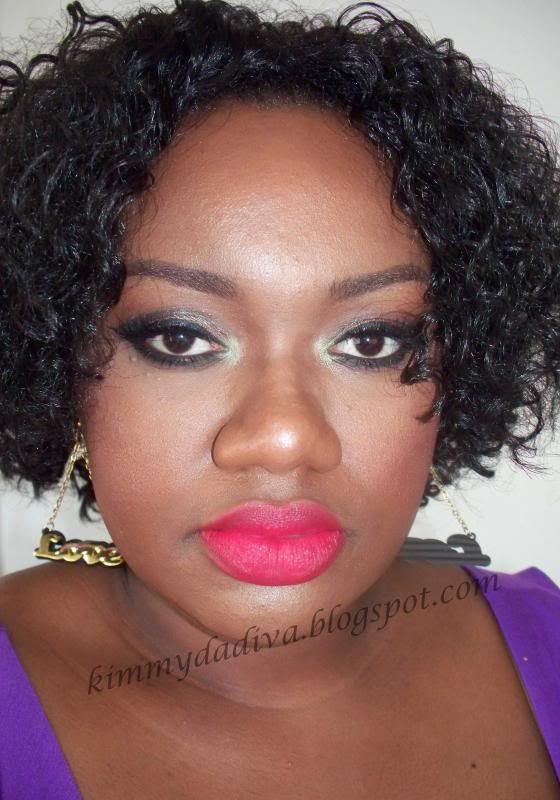 Products Used
FACE
Ruby Kisses No More Blemish f/d: Cognac
L.A. Girl pro concealer: Warm Honey (
under eye concealer
)
NYC Translucent powder (
set under eye concealer
)
Black Opal Deluxe powder: Dark
Kleancolor Sugar Paint: Cocoa Ticing; dark color (
contour
)
City Color Sunkissed trio: Tan; bronzer (contour), light (
highlight
)
Elf blush: Blushing Rose
EYES
ELF primer
Maybelline Color Tattoo: Shady Shores (
lid base
)
Rimmel Scandal Eyes crayon: BlackMail (
bottom lash line base
)
TKB Trading micas:
Chameleon Fine & Chameleon Fine Glitter (

lid

)
China Jade (

tearduct

)
Wet N Wild quad: Blue Had Me At Hello; 4th right; shimmer black color (
crease & bottom lash line
)
Coastal Scents e/s: Coconut Husk (
crease
) & Oktoberfest (
crease
)
Wet n Wild bronzer: Tahitian Tan (
highlight
)
Physician Formula Shimmer Strips for Green eyes eyeliner: black color
La Charme lashes: #43
Rimmel mascara
LIPS
Nicka K l/l: Red
City Color matte l/s: Bright Red
LIPS II
MAC l/s: Impassioned
Do good, feel good & life will be great!!