Hello Beauties,
If you aren't tuned into Monday nights reality TV, well your just missing out. I love a great drama movie but a dramatic TV show is even better nowadays.
Love and Hip Hop: Atlanta
has come to a first season end and I have enjoyed every episode of it. My favorite characters are: K Michelle, Erica, Scrappy and let me just say Stevie J cause without him the show would not be something to talk about or watch, even though I don't condone his behavior but that's another story itself. Now the ladies looked lovely with their makeup and hair for the reunion show... oh snaps... minus Buckeey with that ridiculous hairstyle
O_o
Erica Dixon
makeup look had me gasping because as you know it almost Fall season and she was rocking that dark purple lip and contoured like no other... now that was a "beat face". Being that her look was all that, I had to recreate and I can't wait to recreate it again and rock it out on the town one of these nights. I really enjoyed recreating it so check out my '
inspired
' version.
Erica Dixon and her fiance Scrappy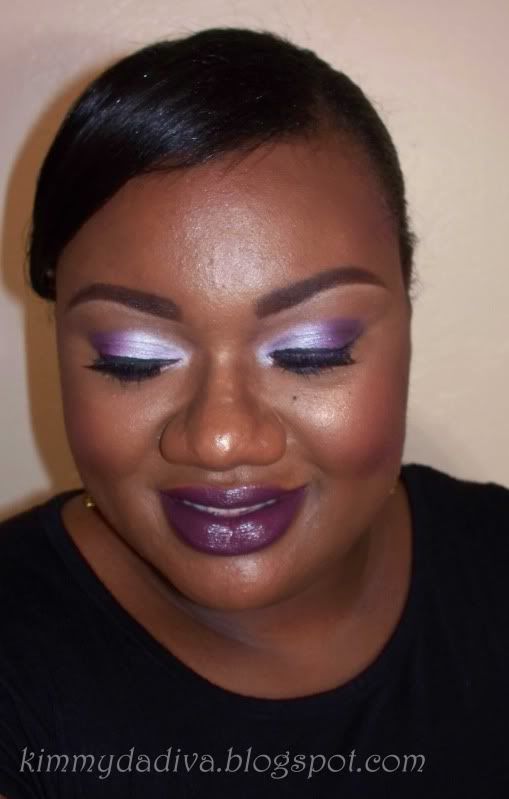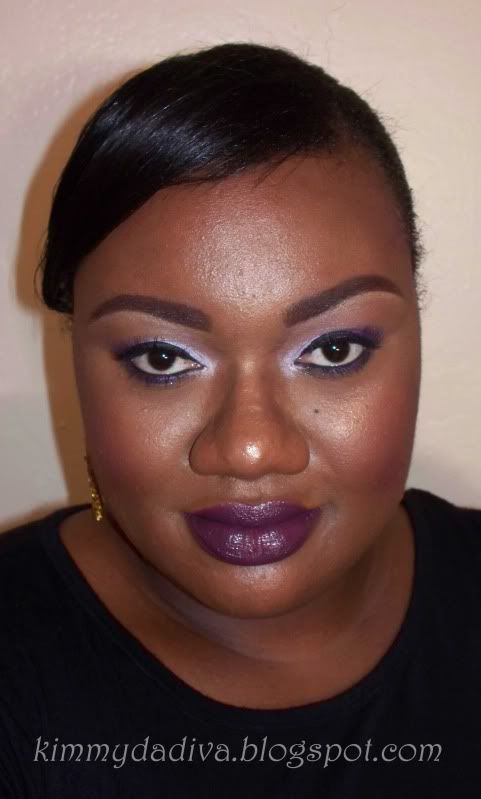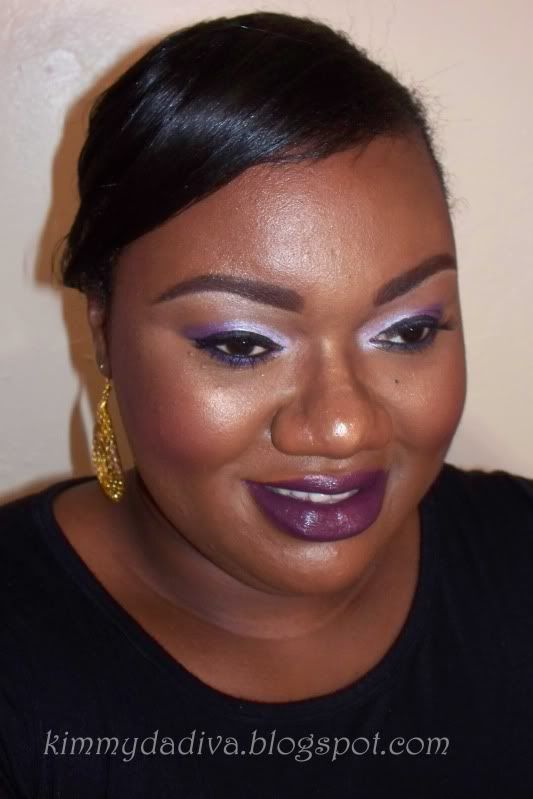 Products Used
FACE
Black Opal f/d stick: Beautiful Bronze (
conceal acne scars
)
Maybelline superstay f/d: Cocoa
Revlon PhotoReady concealer: Deep (
under eye concealing
)
L'Oreal True Match powder: C7 (
set under eye concealer
)
Milani face powder: Chestnut (
set face
)
La Femme blush: Purple Passion (
cheek contour & blush
)
Milani e/s: Brown Stone (
contour nose and chin
)
L'Oreal HIP pigment: Restless (
highlight
)
EYES
Jordana eye primer
L.A. Color Jumbo pencil: Pretty In Pink (
inner ½ lid
)
Milani Shadow Eyez: Royal Purple (
outer ½ lid
)
Milani Shadow Wear e/s quad: Wild Violets
;
left top color (

inner ½ lid

)
left bottom color; right top & bottom color (

outer ½ lid

)
L'Oreal True Match powder: C7 (
crease
)
Milani e/s: Pearl (
highlight
)
Wet N Wild MegaChrome eyeliner: Antique Amethyst (
bottom lashline
)
Wet n Wild black eyeliner (
waterline
)
Ebay lashes S040
NYC liquid liner (
lid liner
)
Sephora mascara
LIPS
Rimmel LE Kate Moss l/s: #04
I even tried the hair but I don't know how to get the swoop right so, I will leave the hair to the pros. Nevertheless I am in no way a look a like of Erica, it is an inspired version of her look. Now I attempted a video tutorial for this look but I was so out of frame, so it doesn't make any sense to post that video.
Btw I am loving the lip color, I will be rocking lots of purple lips this Fall... beware!!
Who from the LAHHATL: Reunion show makeup look will I be recreating next???? ..... take a guess!!
Be Beautiful & be smart!!