Hello beauties,
Neglect is a heck of a thing! I am on a no buy and with that it helps me to utilize what I have in my stash. Many of my good old beauty besties in my stash have been getting major love since my no-buy and that is a great thing. Suddenly I find myself loving these products over again.
NYX
has been a brand I started out with and in this look you will see why I really loved the products from this brand.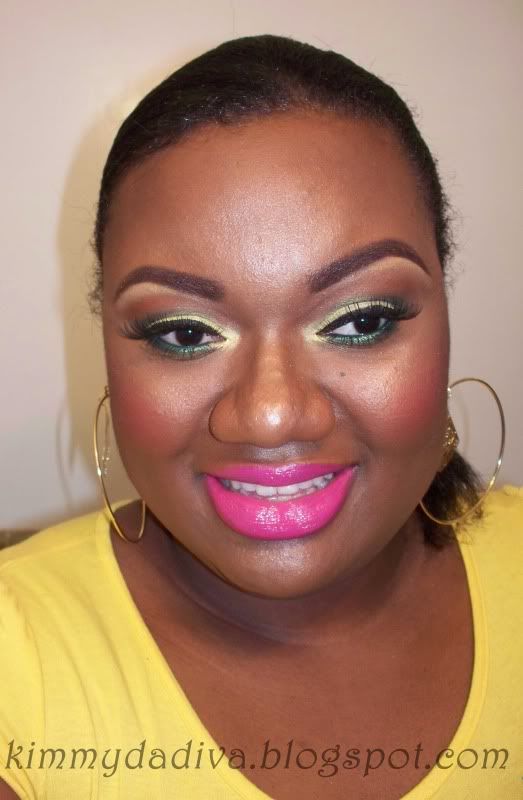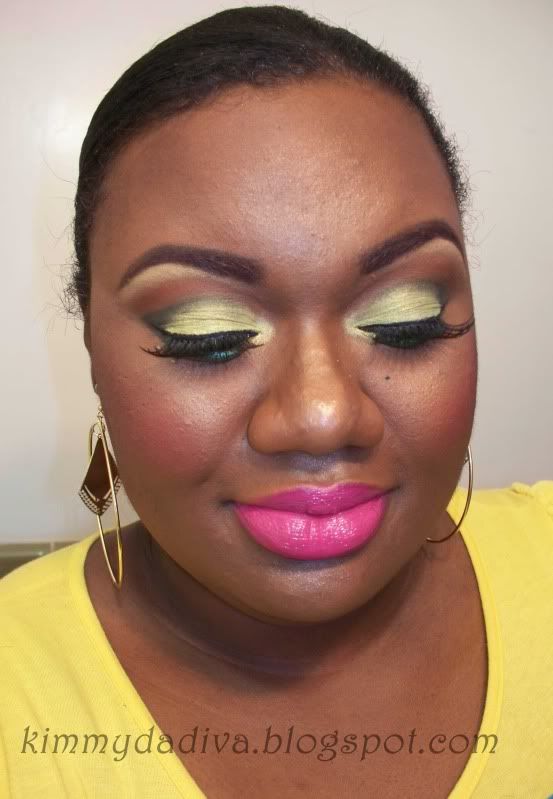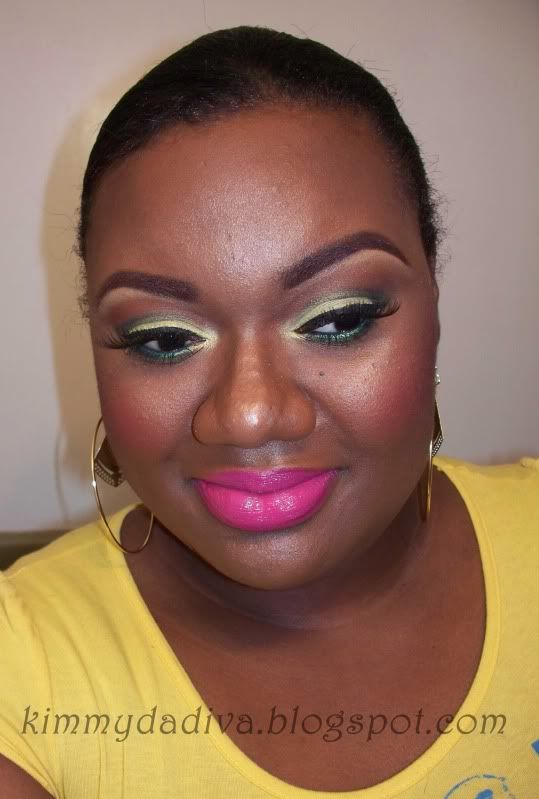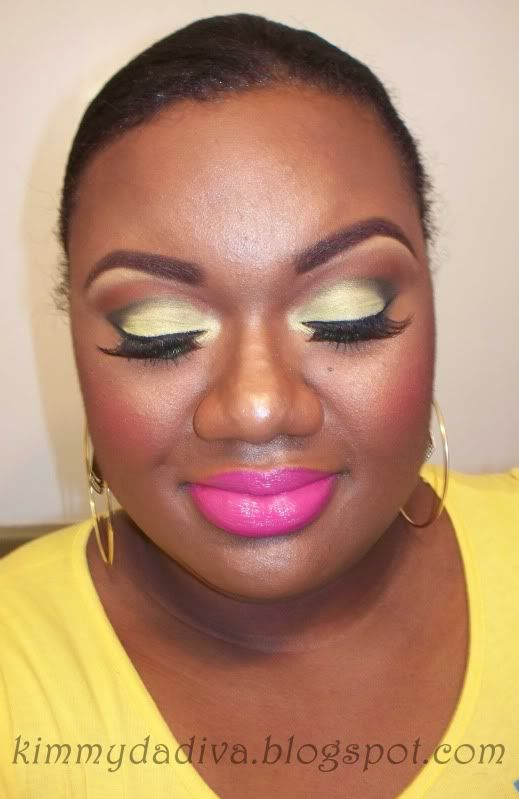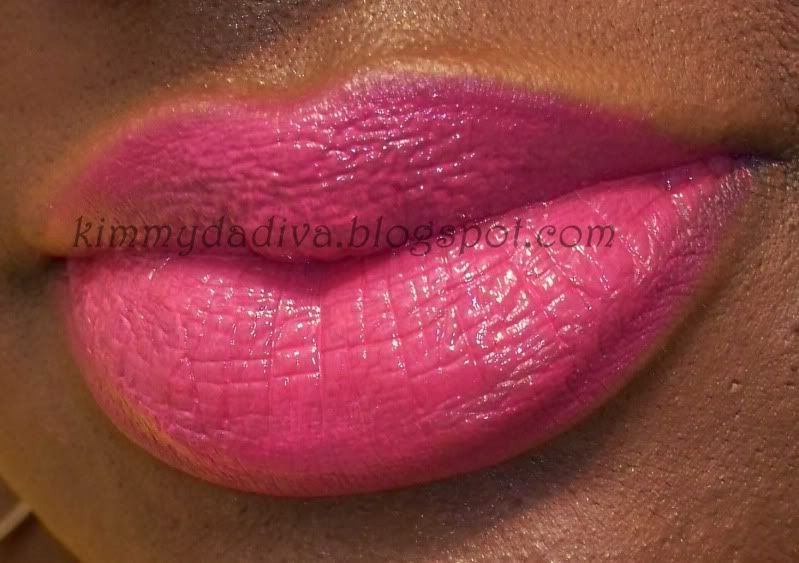 Products Used
FACE
Black Radiance oil control
Maybelline Superstay f/d: Cocoa
Revlon PhotoReady concealer: Deep (
under eye concealing
)
Ruby Kisses HD powder: Rich (
set under eye concealer
)
Milani powder: Chestnut
Sally's Girl highlighter: Soft Light (
highlight
)
Milani e/s: Brown Stone (
contour
)
La Femme blush: Indian Rose
EYES
Jordana eye primer
L.A. Colors Jumbo pencil: Sea Shell (
lid
), Sunglasses (
outer v
), Beach Resort (
bottom lashline
)
Sally's Girl e/s: Chocolate (
browbone
)
NYX e/s:
Golden Yellow & Yellow & Lime Juice (

lid

)
Herb & Black (

outer v & outer bottom lashline

)
Kiwi & Lime Green (

bottom lashline

)
Barely There (

highlight & tearduct

)
NYC liquid eyeliner
Urban Decay 24/7 eyeliner: Junkie (
waterline
)
La Charme lashes #118
Maybelline Lash Stiletto mascara
LIPS
NYX l/l: Fuchsia
NYX l/s: Louisiana
NYX l/g: Barbie Pink
LIPS 2
Rimmel l/s: Birthday Suit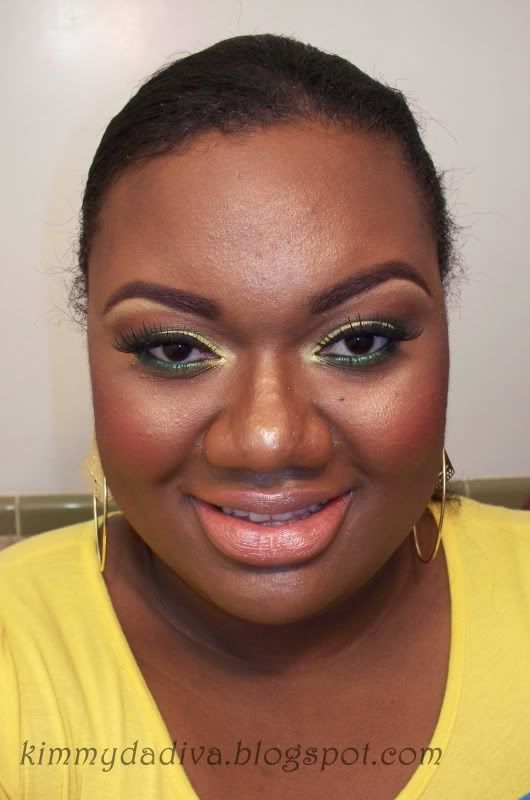 If you have been following my blog for a while, you know I am not fond of nude lips, but I had to give it a go for an optional color in this look.
Which lip color do you prefer?
Be Fabulous & be smart!!