Hello lovelies,
So since I had purchase my Inglot palettes I didn't use them and now I have for this look, I have to say: Wow!! These eyeshadows are like buttercream: soft and smooth. They glide on with no fall out for me or blend well. I love them and this was a worthwhile purchase.
Here are pictures of my look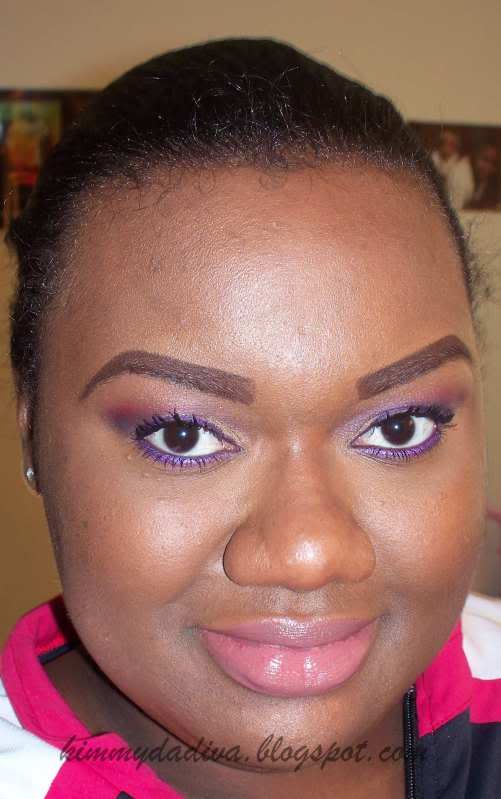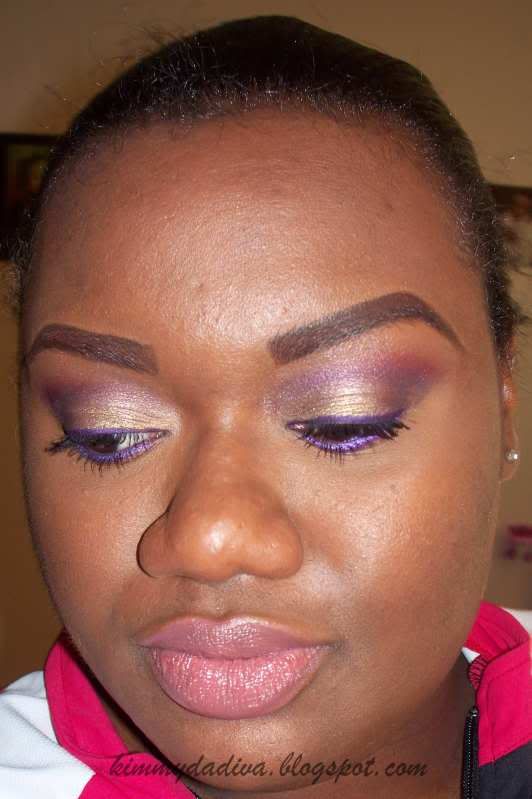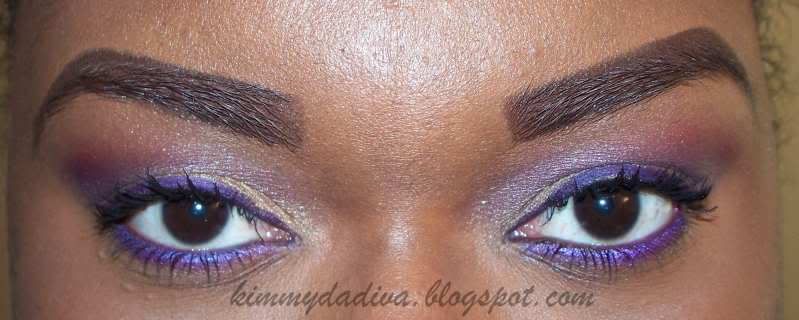 Now I remember the products used for this look (hahaha)
FACE
Smashbox primer
Revlon Colorstay f/d: Cappuccino
MAC powder: NW45 (set undereye)
MAC concealer: NW45
Covergirl bronzer: Ebony bronze (contour)
EYES
UDPP
Wet N Wild crayon: Pixie
Inglot e/s: #51 (lid); #491 (crease); #61 (browbone); #46 (highlight)
Wet n Wild crayon: Techno (bottom lashline)
Random Pochéa e/s: purple color
Urban Decay eyeliner: Ransom (waterline)
Maybelline Falsies mascara
LIP
Jordana l/s: Taupe
Revlon Colorburst l/g: Papaya
*Another fave lip combo
☝
Be fabulous!