Hello lovelies,
It's humid season so I decided why not do a green look which represents lime colors. I tend to stay away from greens as I think it a color that doesn't suit me. I did this look and kinda think I failed, I hated the lashes I used after I applied them and of course I am not the best in applying lashes to myself to the decent extent as with my skills in applying to someone else.
So here goes my pictures:
*Don't mind the lash root showing. Sorry for my fail in this.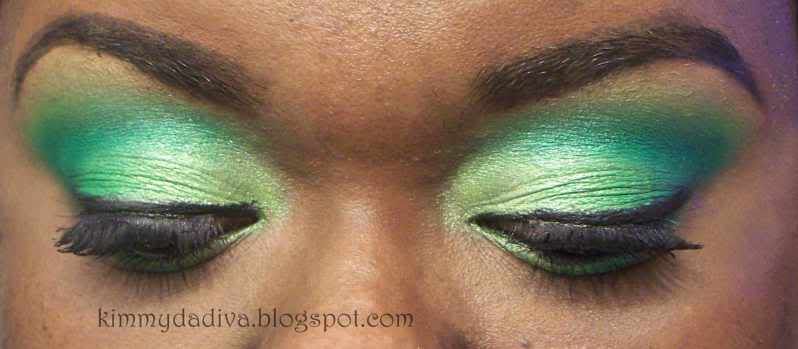 Products Used
EYES
Jordana eye primer
NYX Jumbo Pencil: Milk
Ms. Rose/ Quiyan 40 Wet e/s palette: Lime green color
(lid)
**120 palette: colors: B4---H3---C8--- B5
(browbone blending color)
, B12 (
highlight)
Physician Formula For Green Eyes: Black cream liner
La Charme lashes #66
Rimmel Sexy curves mascara
Brows:
Jordana Fabu-liner: Brown
Black Radiance Perfect Blend concealer: Latte
Maybelline clear mascara
**Note: Check the side of my page for the 1st edition 120 palette color coding
Be Fabulous!