Hello lovelies,
I hope all is well with each and everyone. With that's going on: natural disasters to Chile and previously Haiti, my prayer goes out to each and everyone.
I recently purchased a lipstick from Ebay (yes I love online shopping: the best). I rarely purchase unsealed lipstick online due to hygienic reasons, but a MAC MUA had showed me once how to sanitize lipstick. I will mention that later on in this post.
So the lipstick I purchased was
Milani Color Perfect lipstick in Mango Mambo.

When I saw it on the website, I decided I had to search for it in drugstores and I did and didn't find it until after I ordered it on Ebay for way below the drugstore price. Yayyy for deals!!
I really love it, it's like a orange red color and it's cream texture. I am really into reds lately and loving every different shades you can find. Here is a picture of it from the internet and swatches on my lips.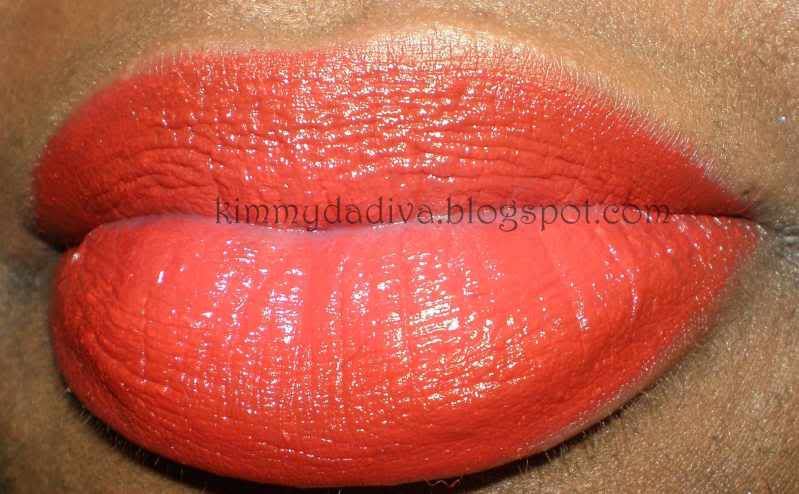 Swatched on my lips
As you can see it's a lovely color and wearable for various occasion. Bold but it all depends on you and being a bold lip girl, I'll just wear it about anywhere minus on a job (well maybe I would). I lined it with a cheap dollar store lip liner. No need for a lipgloss as you can see, it has enough sheen to it.
Be fabulous!
ENTER MY GIVEAWAY. Ends: March 13, 2010