Hello Lovelies,
Hope all is well with everyone. I am not a fan of pink eyeshadow on me, but lately I have been on a glitter obsession. Every time I go to the drugstore and see glitter, I get really excited and have so many looks in my head of what I want to accomplish with it. I definitely stepped out of my comfort zone for this colored pink makeup look. I really loved how it turned out and will definitely be doing more pinks makeup looks similar to this in the future.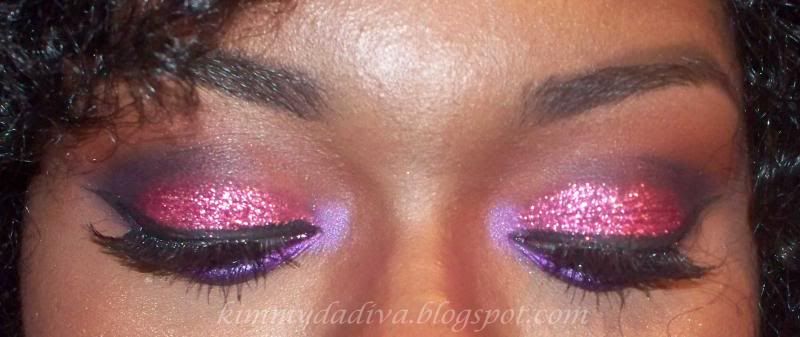 Products Used
FACE
Ruby Kisses No More Blemish f/d: Cognac
Ruby Kisses mineral powder: Cognac
L.A. Girl Pro Concealer: Toffee (
under eye
)
L.A. Colors loose powder: Medium (
set under eye concealer
)
NYC Duet e/s: Go To Boardwalk; dark color (
contour
)
Milani Rose blush: Lady Rouge
Ruby Kisses All Over Glow: Bronze Glow (
highlight
)
EYES
Ruby Kisses eye primer
Coastal Scents e/s: Chocolate Berry (
outer crease
), Coconut Husk (
transition color
)
MUFE e/s: #92 (
outer crease
)
La Femme blush: Frambrosia (
lid
), Orange (
browbone
)
L.A. Colors jumbo pencil: Tropical Bliss (
bottom lash line base
)
Random Ebay e/s; purple color (
bottom lash line
)
MAC pro-long e/s: One To Watch (
highlight
)
Wet n Wild quad: Flirting At the After Party; right browbone color (
tear duct
)
Sinful Colors glitter
Physician Formula Shimmer Strips for Hazel Eyes; black eyeliner
La Charme lashes: DW
LIPS
Nicka K l/l: Deep Pink
MAC Mattene l/s: Rare Exotic
LIPS #2
N.Y.C. Jumbo lip pencil: Innocent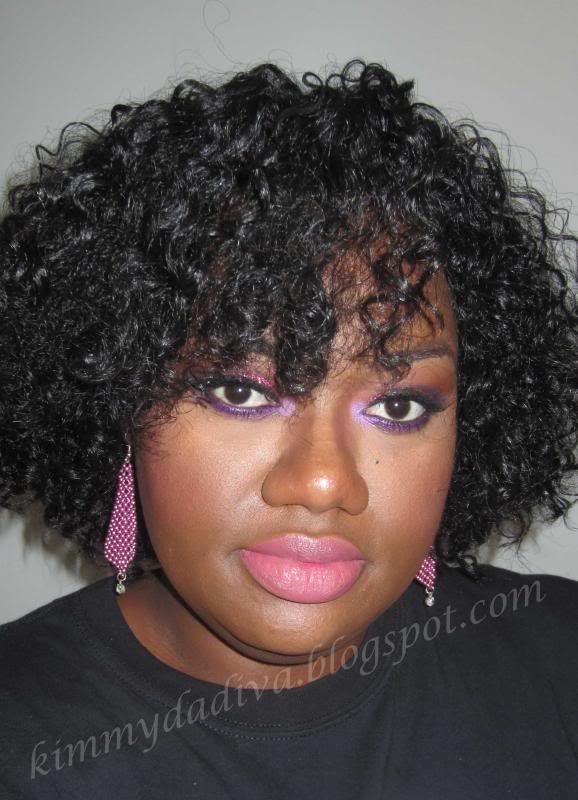 Do good, feel good and life will be great!!