Hello Lovelies,
Hope all is well, my apologies to everyone because I have been neglecting my blog. I have been super busy and also extremely under the weather. Nonetheless, I will try my best to get at least one post out per week. Now that it's Fall I have been loving a dark purple and/or red lip lately and feeling for oranges and dark purples on the eyes or mostly some winged liner and I'm out the door. So today I took the time out and did a makeup look. Here goes!!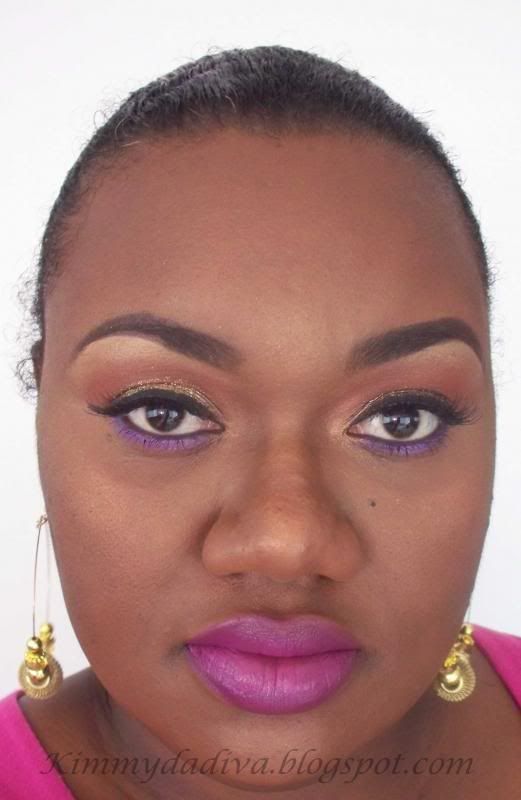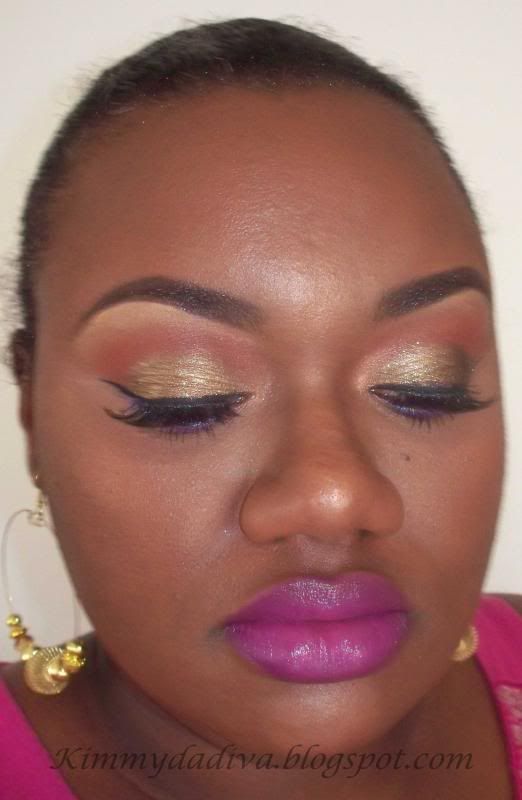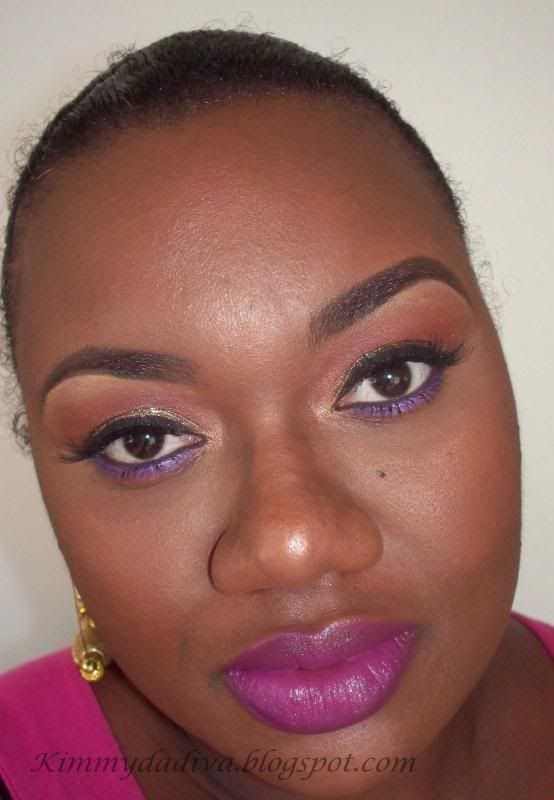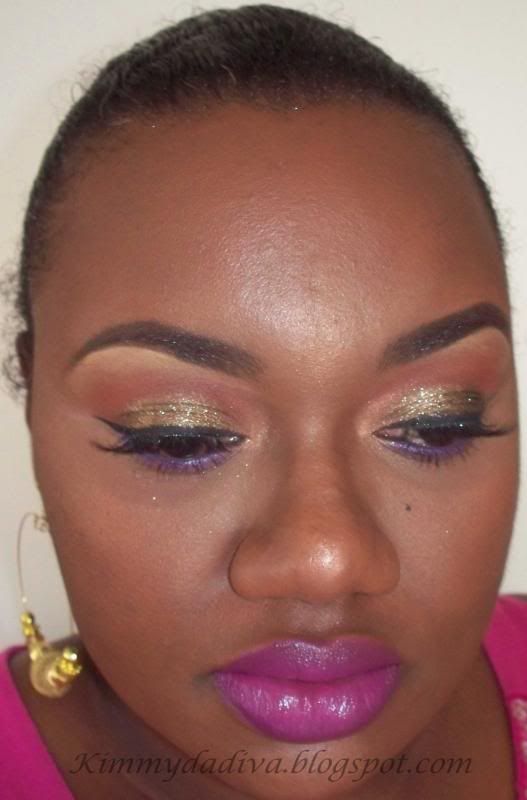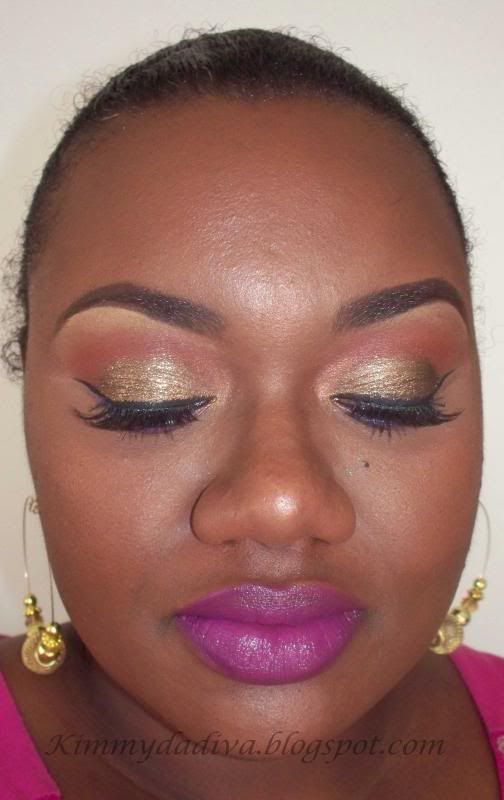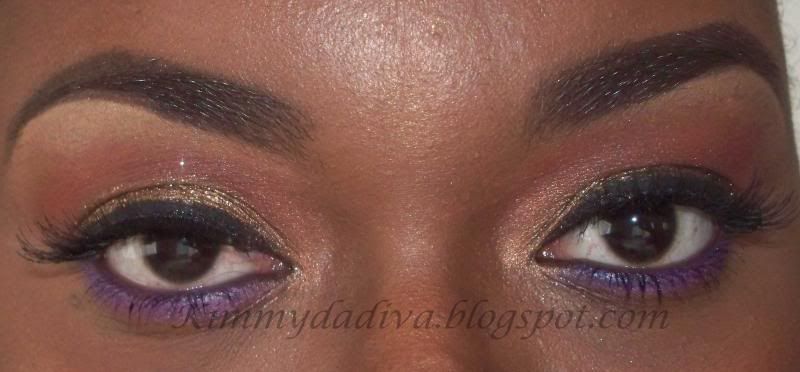 Products Used
FACE
Ruby Kisses No More Blemish f/d: Cognac
Milani face powder: Chestnut
L.A. Girl Pro concealer: Fawn (under eye concealer)
NYC Translucent powder (set under eye concealer)
Ruby Kisses All Over Glow powder: Bronze Glow (highlight)
La Femme blush: Apricot
Wet n Wild e/s trio: Enlisting For Beauty; crease color (contour0
EYES
Ruby Kisses eye primer
Maybelline 24hr Tattoo: Rich Mahogany (
lid base
)
Wet n Wild eyeliner: Lilac (
bottom lashline base
)
Sally Girl e/s: Chocolate (
crease
)
Ruby Kisses e/s:
Genesis (

lid

)
Bare Radiance (

tearduct

)
Tropicana (

crease

)
My Lady (

bottom lashline

)
L.A. Colors e/s: Beige (
highlight
)
MAC pigment: Antique Gold glitter (
lid glitter
) with ELF sealer
NYC liquid liner: Black
L.A. Colors eyeliner: Violet (
waterline
)
La Charme lashes: DW
LIPS
Nicka K: Plum Boutique
Maybelline l/s: Brazen Berry
Be Fabulous and spread love!!