Hello beauties,
It's the beginning of a new month, my oh my are the months going by swiftly. It's also my birth month and yes I am ecstatic about celebrating my birthday in a couple of weeks.
Now let's talk makeup, my FOTD is a cut crease look which I rarely attempt because I have hooded lids (that doesn't allow me to capture the full eye makeup look unless my eyes are closed).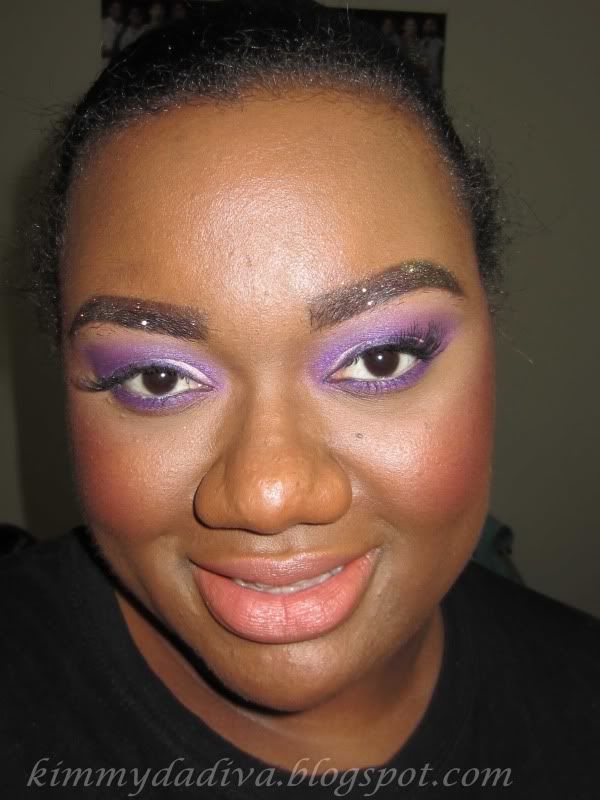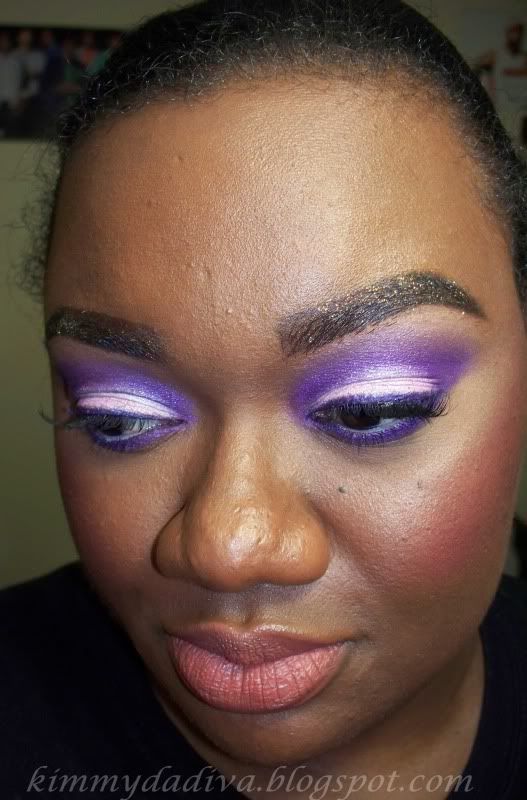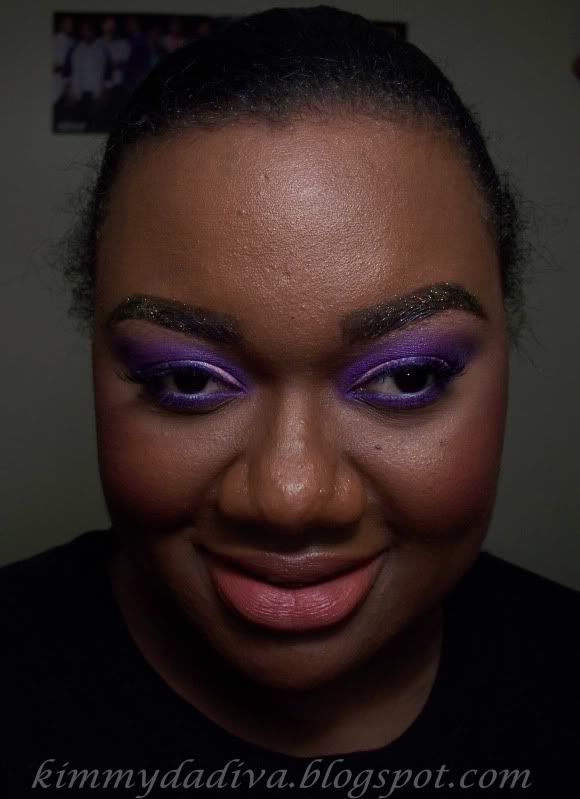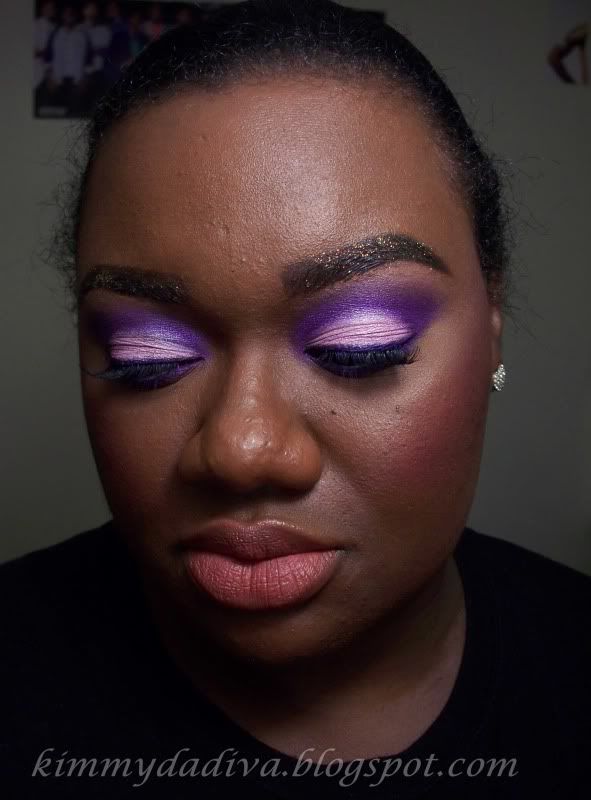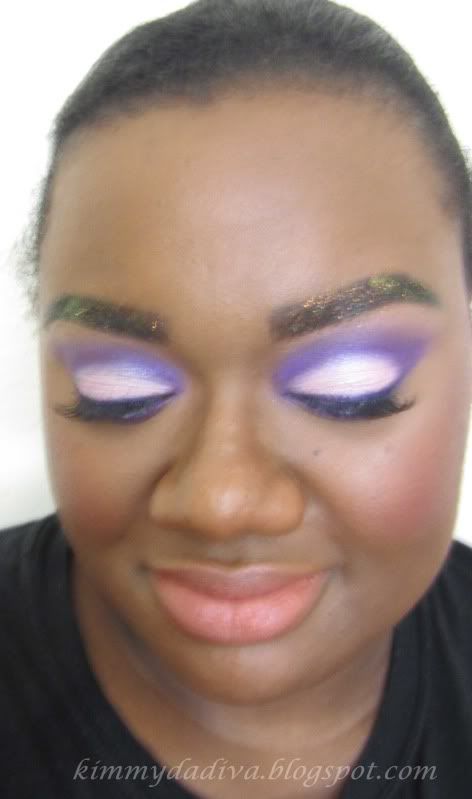 Nerd attack!!!!
Products Used:
FACE
X-Out primer
Black Opal f/d stick: Beautiful Bronze
Maybelline superstay f/d: Cocoa
20 concealer palette (
under-eye concealing
)
Covergirl Queen matte powder: Medium Deep
Wet n Wild bronzer: Acapulco Glow (
highlight
)
*Ruby Kisses mineral powder: Ebony (
contour
)
MAC blush: Magenta
EYES
*Ruby Kisses eye primer
Jordana eyeliner: Purple Fusion (
cut crease base
)
NYX Jumbo pencil: Strawberry Milk (
lid base
)
L.A. Colors eyeliner: Violet (
bottom lashline
)
ELF Beauty Encyclopedia: Smoky Edition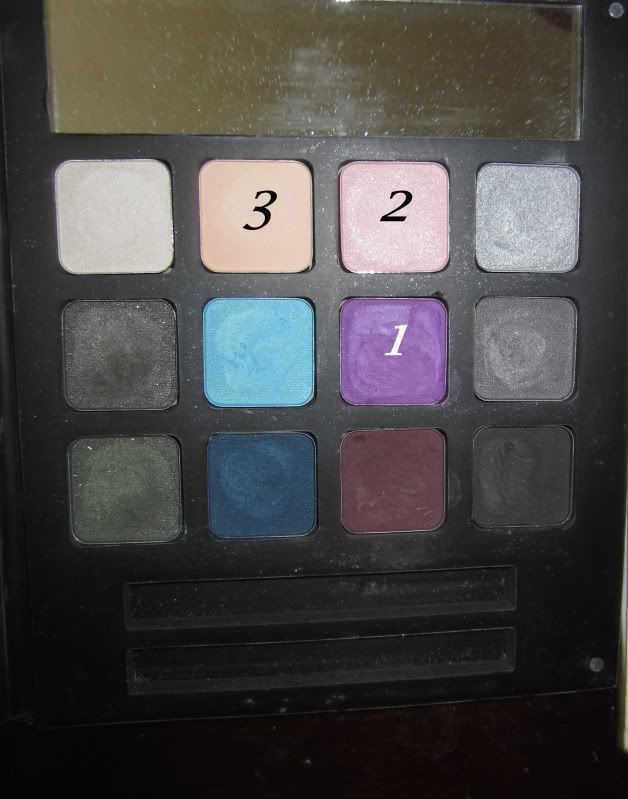 Color 1 -
cut crease, browbone & bottom lashline
Color 2 -
lid & browbone
Color 3 -
highlight
Physician Formula cream eyeliner for Green eyes; purple color (
lid liner
)
Random white eyeliner pencil (
waterline
)
La Charme lashes #43 (
single lash cut in half
)
Maybelline Lash Stiletto mascara
Eyebrows
Ruby Kisses eyeliner pencil: Black Brown
L'Oreal HIP cream eyeliner: Brown
ELF brow clear mascara
Sally's Girl glitter glue
Wet n Wild MegaSparkle confetti: Lilac Frosting
LIPS
Revlon l/s: Cocoa Craving
ELF l/s: Fantasy
ELF lipstain: Lucky Lady
*Some items were given to me for review purposes, I am in no way affiliated with company.
Be Fabulous & be smart!!!!